Experts: Economy still on track to steady growth
By OUYANG SHIJIA | CHINA DAILY | Updated: 2022-09-28 07:16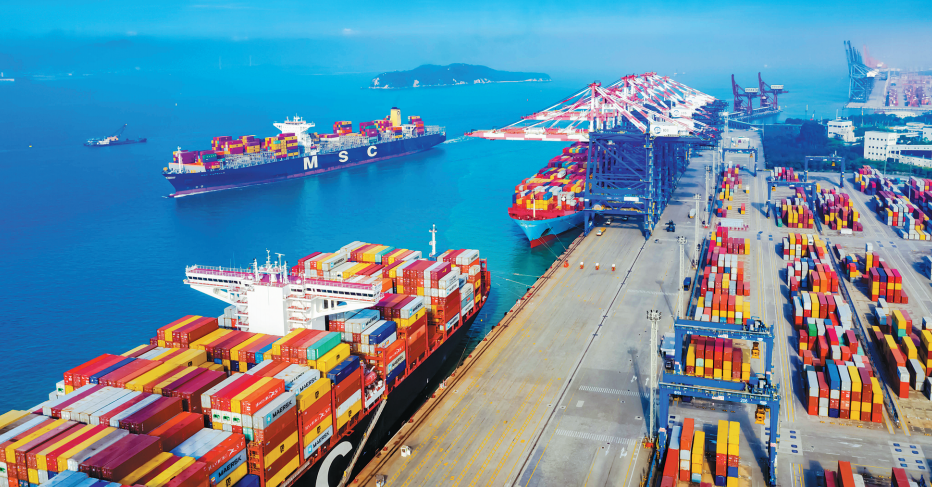 The Chinese economy is still on track to a steady recovery with a gradual normalization of activities and strong policy support, as profits at China's major industrial companies declined at a slower pace in August, officials and experts said on Tuesday.
Zhu Hong, a senior statistician at the National Bureau of Statistics, said that industrial profits improved in August, registering a narrowed year-on-year contraction compared with the previous month.
Zhou Maohua, an analyst at China Everbright Bank, highlighted the improvement in profits earned by midstream and downstream manufacturing enterprises amid the government's effective measures to ensure stable prices and supplies, ease enterprises' burdens and increase financial support, saying that will help to stimulate market vitality, boost employment and expand consumption demand.
Equipment manufacturing enterprises' profits fell 2 percent on a yearly basis in the first eight months, narrowing from a 5.7 percent decline in the first seven months, while profits at auto manufacturing enterprises increased 1.02 times in August, according to data released by the NBS on Tuesday.
In August, China's value-added industrial output grew 4.2 percent from a year earlier, while factory-gate inflation eased in August to an 18-month low.
Wu Chaoming, deputy director of the Chasing International Economic Institute, estimated that industrial profits fell 9.2 percent in August year-on-year amid pressures from high costs, narrowing by 4.2 percentage points over the previous month.
Zheng Houcheng, director of the Yingda Securities Research Institute, said that industrial companies' earnings growth will continue to face pressures from slowing factory-gate inflation and a high base last year.
For the January-August period, industrial companies' profits fell 2.1 percent year-on-year, the NBS said.
Considering the government's strong stimulus policy support, Zheng said he expects to see a slight gain in China's value-added industrial output in September.
Citing better-than-expected economic indicators in August such as consumption and investment, Yang Jinghao, chief economist at Concat Data Technology (Hangzhou) Co Ltd, said China is still at a critical juncture in terms of economic recovery.
The World Bank said in a recent report that China's economy is projected to expand by 2.8 percent in 2022 after the 8.1 percent rebound in 2021, while growth in the East Asia-Pacific region is projected to slow from 7.2 percent in 2021 to 3.2 percent in 2022.
Despite downward pressures and challenges ahead, experts said China has the capabilities and conditions to keep economic performance within a reasonable range this year, and the economy will improve in the following months aided by more macro policy support.
Yue Xiangyu, a researcher at Shanghai University of Finance and Economics, said the nation still has ample policy tools in hand and plenty of room to step up macroeconomic policy support.
Charlie Zheng, chief economist at Samoyed Cloud Technology Group Holdings Ltd, estimated that China's GDP will grow by around 4 percent in the third quarter, as the government has rolled out a series of policies to bolster this expansion.