France to limit fuel bill rises to 15%
By EARLE GALE in London | China Daily Global | Updated: 2022-09-28 09:18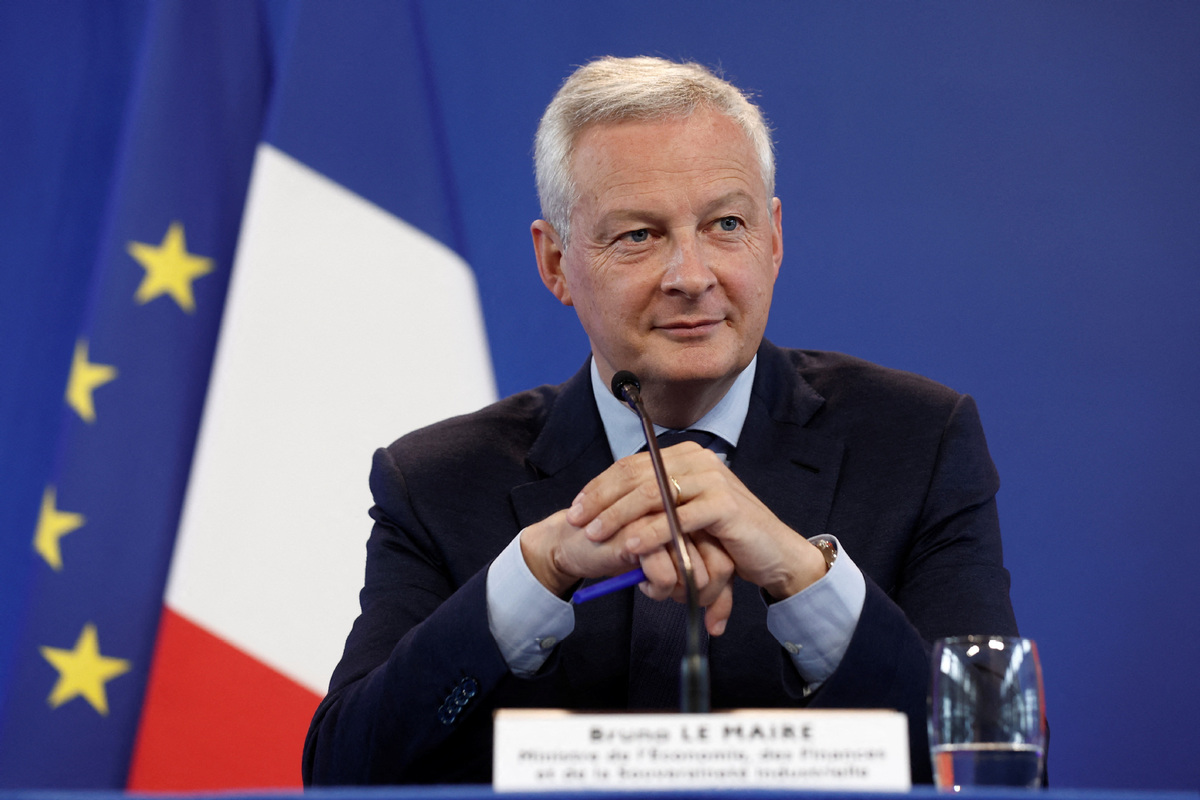 The government of France will spend 45 billion euros ($43.2 billion) on insulating households and enterprises from the worst ravages of the fuel crisis.
The nation's finance minister, Bruno Le Maire, made the commitment as he outlined his 2023 budget bill on Monday.
He said Paris will ensure households and businesses are protected from price shocks triggered by energy shortages attributed to the Russia-Ukraine conflict, and work hard to bring down fast-rising inflation.
"The most important and the most urgent challenge for France and other European nations is to bring down the inflation pressure," The Guardian newspaper quoted him as saying. "We don't want to increase taxes and we want to protect households."
Le Maire said the French government will, therefore, cap increases in the cost of gas and electricity at 15 percent from January. Prior to that, they will remain capped at 4 percent.
While the price cap will cost 45 billion euros, much of the expense will be passed on to energy companies, he added. Le Maire said he expects the government to only have to find around 12 billion euros.
The French government has scope to help people and enterprises during the energy crisis because the country's largest electricity supplier, EDF, is largely state-owned. The government is also a major stakeholder in gas giant Engie.
Gabriel Attal, France's public accounts minister, told Le Journal du Dimanche energy bills could have gone up by 120 percent without government intervention.
"The budget we are presenting is a budget to protect," Attal added.
France is also planning to adjust tax bands, so workers are able to earn more money before paying taxes, something experts say will be worth 200 euros a month to workers on 24,000 euros a year.
The Financial Times noted Le Maire also plans to give teachers, judges, and civil servants pay hikes as the government attempts to stave off the worst of the cost-of-living crisis.
While inflation in the nearby United Kingdom is predicted to hit 18 percent next year, Le Maire said inflation in France will not pass 6 percent during the coming months, and fall back to 4 percent during 2023.
The government will now work on getting lawmakers in the Assemblee Nationale to pass the budget; a process that will be complicated by recent election failures that saw the ruling party lose its majority.
Radio France Internationale said France will need to borrow a record 270 billion euros next year to finance the budget and other spending plans, taking the nation's debt load to 5 percent of GDP.
The broadcaster said the high cost of fuel and of government interventions led Le Maire to note that it "can only reinforce our determination to accelerate the climate transition", away from polluting fossil fuels toward green energy sources.