Daughter seeks to set record straight on father's rescue of Jews
By HO MANLI | China Daily Global | Updated: 2022-09-28 10:59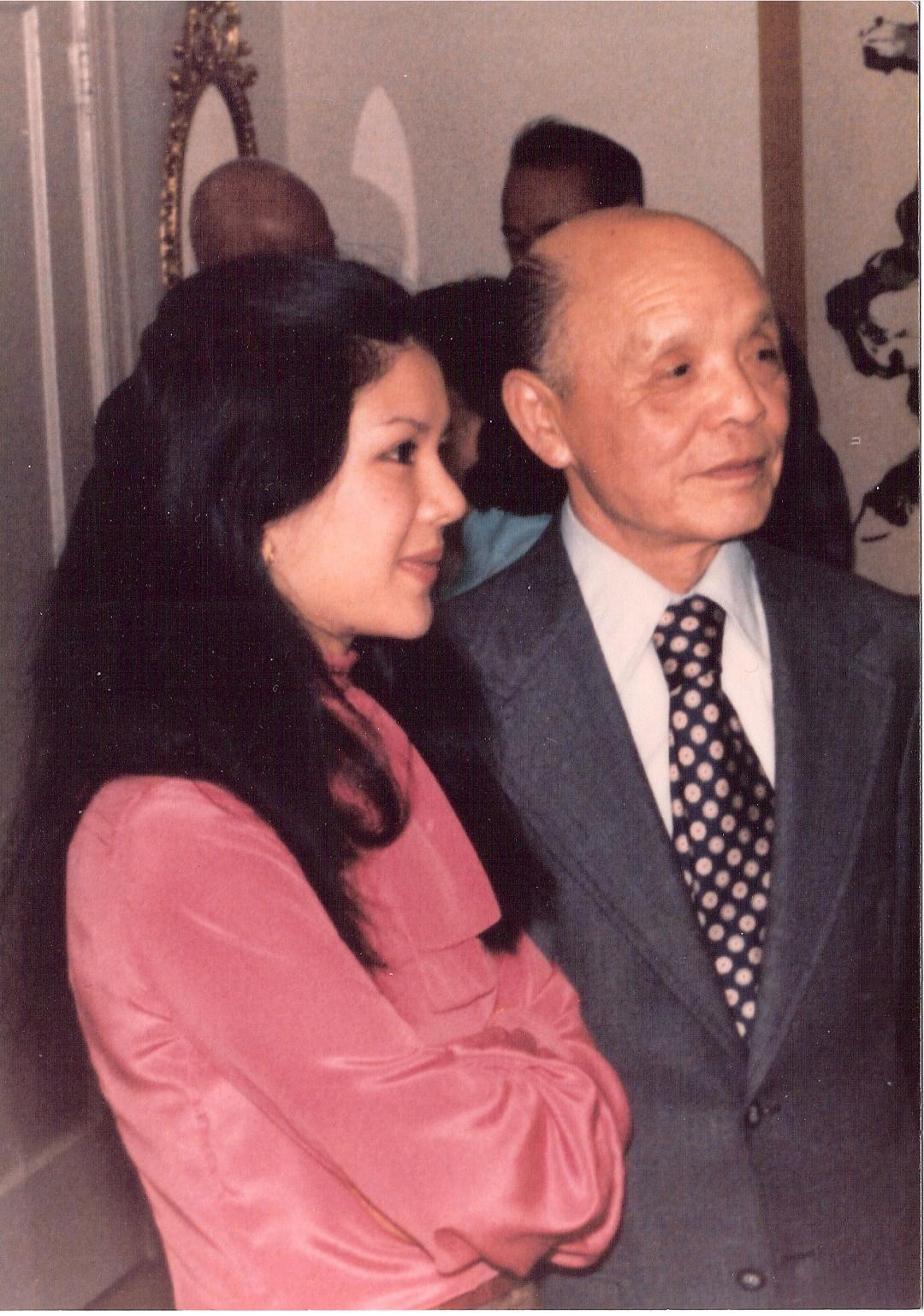 My father Dr Ho Feng Shan died in San Francisco on Sept 28, 1997, a warm Sunday afternoon, 18 days after he turned 96. He died peacefully, with his spirit undiminished by the grave injustices he had suffered, in which his good name and his distinguished diplomatic career were besmirched by false accusations. He died penniless, having been impeached and denied a pension for 40 years of loyal and impeccable service.
Being a newspaper reporter, I wrote my father's obituary and sent it to the San Francisco Chronicle and to my former employer, The Boston Globe. I included a single mention of my father helping Jewish refugees and rescuing his friend, a Mr Rosenberg, while serving as China's consul general in Vienna, Austria, in 1938.
Soon afterward, I answered a telephone call from a Jewish impresario, who was eager to add my father to his touring photographic exhibit on diplomat rescuers of Jews. I told him I knew little more, but his inquiry had piqued my curiosity.
If I could chase down this cold case, not only was it a good story, but I could perhaps vindicate my father and restore his good name.
A month after my father's death, I embarked on a 25-year quest to piece together the long-lost history of my father's pivotal role in the mass rescue of Jews on the eve of World War II and his creation of Shanghai as a refuge of last resort for 18,000 of them.
It has been a Herculean task, begun 60 years too late, requiring a comprehensive grasp of the historical context that spanned different continents and cultures. I had to school myself in the complexities and ever-changing political landscape of East and West on the threshold of a world war, followed by a civil war in China.
I scoured archives in Vienna, Washington DC, Israel, Nanjing and Taipei. Much of the Chinese documentation was hard to find or lost during the civil war. Most Holocaust literature at that time focused on the Final Solution, the Nazi extermination of 6 million Jews in concentration camps. There was little, if anything, on earlier Nazi efforts to expel Jews from their territories during a brief window that allowed their escape. Only two books addressed Jewish refugees who fled to Shanghai; both were flawed and incomplete.
Moreover, most people, even scholars, were unfamiliar with the intricacies of diplomatic processes and did not fully understand how diplomats used their bureaucratic instruments to save Jews, and in my father's case, how it led to a haven in China. Being the daughter of a diplomat, that was one advantage I had.
One of the most important questions to answer was one of origin: How did Shanghai, China, become a refuge for Jews? That meant finding survivors. At the time, no one had heard of Shanghai visas, much less who had issued them or what they were used for, as Shanghai apparently required no entry documents.
Where would I begin to look for survivors who, if still living six decades later, were scattered to the four winds? I encountered skepticism and naysayers, but through persistence and luck began to find visa recipients a month after my father's death.
Little by little, a picture began to emerge. In his memoir Forty Years of My Diplomatic Life, my father had written: "Since the Anschluss (the union of Austria and Germany in March 1938), the persecution of Jews by Hitler's 'devils' became increasingly fierce…I spared no effort in using any means possible to help, thus saving who-knows-how-many Jews!"
What were the means that my father used? The Anschluss had precipitated a refugee crisis that most Western nations and their diplomatic representatives would turn their backs on. The Nazis instituted a draconian policy combining economic expropriation and enforced expulsion to rid their territories of Jews.
Unlike his diplomatic peers, my father faced two major obstacles as China's representative in 1938. The first was access to his home country, most of which had been occupied by the Japanese in 1937.
No entry documents issued by a Chinese diplomat would be recognized by the Japanese occupiers. The second was his home government, which did not want to jeopardize relations with Germany and ordered him to desist from helping Jews, an order he defied.
The strategy my father came up with to help Jews was the off-label use of a standard entry visa, which he issued to only one place — Shanghai. The Japanese occupation of Shanghai in 1937 had left the city's harbor completely unmanned, without passport control or immigration. As a result, no documents were needed for entry.
My father's "Shanghai visa strategy" provided Jewish refugees with the "proof of emigration" required by the Nazis to leave their territories, freed those incarcerated from concentration camps, and facilitated passage through other countries that otherwise would have been inaccessible. Most importantly, the use of Shanghai as an "end destination" created an accessible refuge of last resort to which some 18,000 European Jews fled in 1938 and 1939.
I recount how this history came to light because for a newspaper reporter like me, it has been particularly painful and frustrating to see how many inaccuracies, distortions and fabrications have since appeared about my father.
Now that he is well-known, there are those who rush to claim credit for my father's story and those who have plagiarized my work about him as their own. As the US president John F. Kennedy once said: "Victory has a thousand fathers, but defeat is an orphan."
On the 25th anniversary of my father's death, I am setting the record straight about the distortions (in italics).
An Israeli prime minister was reported as saying that Ho Feng Shan "was not just a hero, not just an angel, but God".
In their religious tradition, Jews do not even dare name "god", much less call a human being one.
A stone monument in Israel called Feng Shan Ho "A hard to forget Chinese".
There is no such monument. To date, the monuments bearing my father's name are Garden of the Righteous at Yad Vashem in Jerusalem; the Israeli Foreign Ministry wall honoring Righteous Diplomats; commemorative plaques at the two former Chinese consulate buildings in Vienna; a small square named after my father in Milan, Italy; Garden of the Righteous in Milan, the Illinois Holocaust Museum; Boys Town Jerusalem school.
Because the Gestapo encircled the Chinese consulate building, Ho Feng Shan issued visas to Jews at a nearby café.
Anyone who has done the proper research would know that the first place that Nazi hoodlums went to grab Jews was at Vienna's cafes. My father himself had been held at gunpoint during one of those searches. On the other hand, the consulate building was protected under the Geneva Conventions and would have been the safest place to obtain visas.
According to newspaper interviews, Ho Feng Shan was "discovered" even before his death by an academic who said he was told the story by Jewish survivors he had met in Vienna.
When I asked this academic for his sources, he told me that he "forgot". Very few, if any, Jewish survivors returned to Vienna or to Europe after the war. Even those who received my father's visas had no idea who he was, much less knew his Chinese name.
Ho Feng Shan's story was disseminated from China to the West.
Actually, it was the other way around. My father's story began to be disseminated in the West through publications and exhibitions in 1998. He became more widely known in China through a long feature article in February 2000, by People's Daily reporter Zhang Niansheng, who interviewed me at the Stockholm International Forum on the Holocaust. Later that year, when my father was designated a Righteous Among the Nations by Israel, the story became worldwide.
It was through the urging and materials provided by an academic in Shanghai that Ho Feng Shan was designated a "Righteous Among the Nations" in 2000 by the state of Israel.
Israel's Yad Vashem conducts a rigorous legal investigation into every case for the Righteous designation and is not subject to any outside influence. My father's case took three years, based on testimonies by survivors, many of whom I found, and other official documentation, none of which were supplied by any Shanghai academic.
Over the years, I have refrained from giving an exact figure for the number of visas my father issued simply because we don't know. Not even my father himself knew. I have seen all sorts of guesses, but ultimately, it doesn't really matter, because tens of thousands of Jews were saved as a result of his actions.
I have considered it my duty and responsibility to maintain the integrity of my father's legacy, not just for the sake of my father and the survivors, but more importantly, for history. That can only be done if we strive "to seek truth from facts."
(Ho Manli did not follow in her father's diplomatic footsteps and instead chose journalism. She was a member of the Boston Globe reporting team that earned the paper a Pulitzer Prize for coverage of the Boston school desegregation crisis in 1975. In 1981, she was one of the foreign editors who helped launch China Daily and has continued to work with the paper during special events such as the 2008 Beijing Olympics and the launching of the China Daily US edition. For the past two decades, she has been uncovering and documenting the history of her father's wartime heroism and is working on a book.)