Nation to accelerate pilot program of market procurement trade
By Liu Zhihua | chinadaily.com.cn | Updated: 2022-09-28 16:15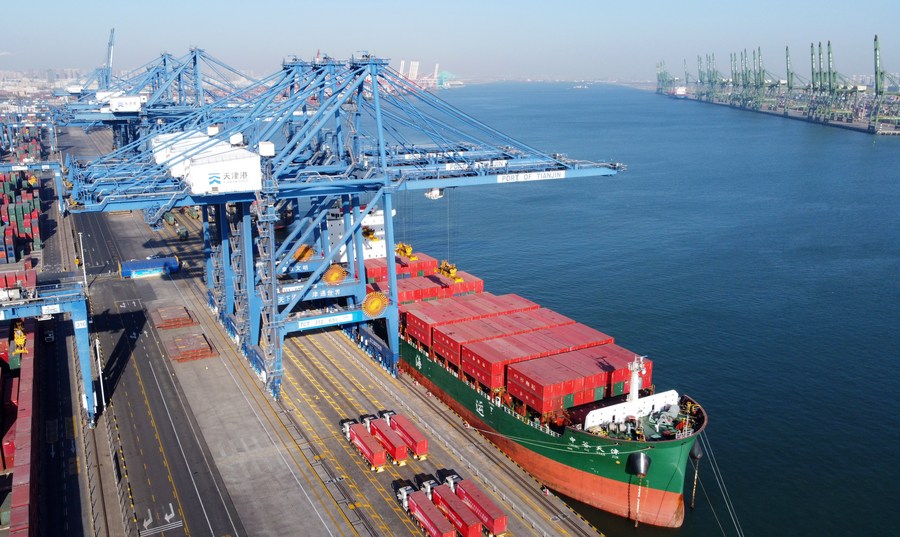 To develop new forms of foreign trade and cultivate new growth drivers, seven departments of the central government, which include the Ministry of Commerce and the National Development and Reform Commission, have jointly issued a circular on accelerating the pilot program of developing market procurement trade, according to an online statement of the MOC on Wednesday.
A total of eight marketplaces in provincial regions such as Tianjin, Chongqing, Hebei, Jilin, Heilongjiang and Jiangxi provinces were selected to pilot on market procurement trade.
Prior to that, the seven government departments had already conducted 31 market procurement pilot projects, for which supportive policies such as simplified declaration have been applied to facilitate market procurement trade development, the statement said.
The MOC said it will join hands with authorities concerned to guide the newly established pilot projects to speed up the formation of the implementation plans, build an information network platform and implement supportive policies, continuously improve trade facilitation, promote the sustainable and healthy development of market procurement trade, and help stabilize foreign trade growth while improving trade quality.
liuzhihua@chinadaily.com.cn