Allergan Aesthetics launches medical aesthetics innovation center in Shanghai
chinadaily.com.cn | Updated: 2022-09-29 16:10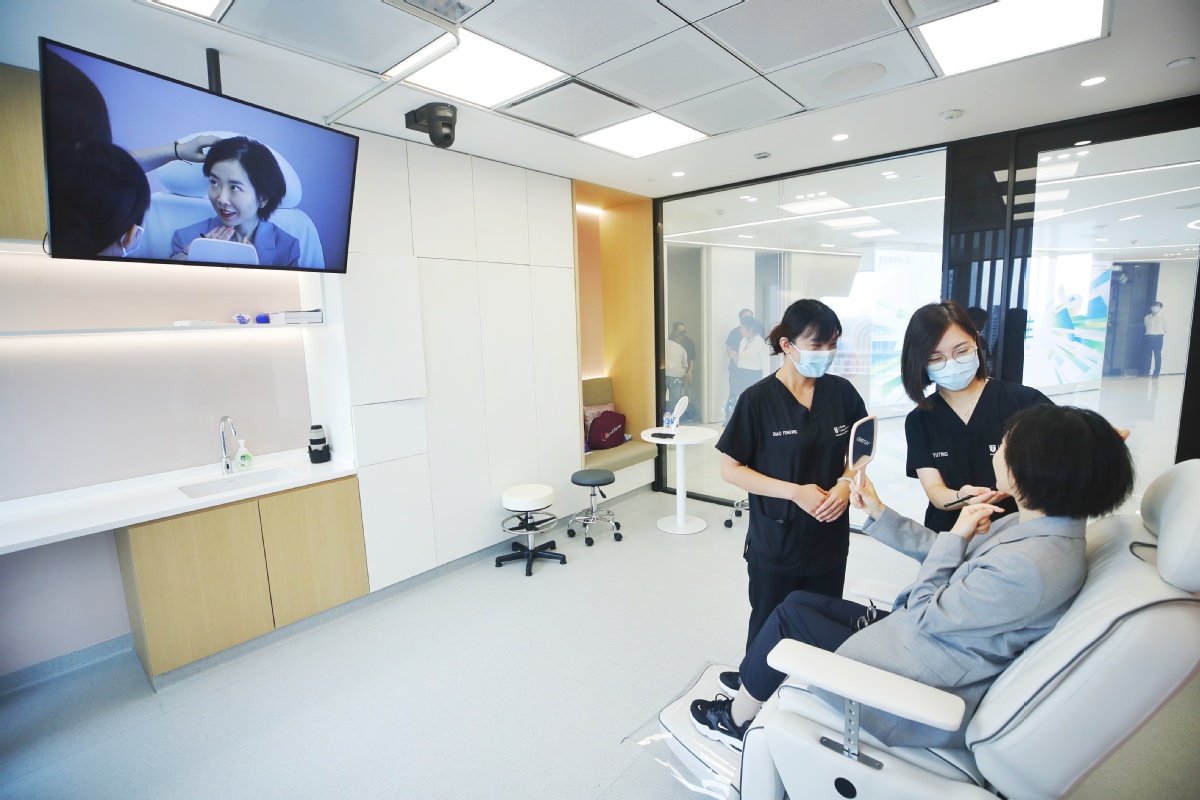 Allergan Aesthetics, an AbbVie company, and a global leader in medical aesthetics, launched its Shanghai Innovation Center Tuesday to help foster healthy development of the booming industry by promoting best practice among qualified practitioners in China.
The center would provide high-quality training sessions off-line and online for healthcare professionals in China's medical aesthetics industry each year, facilitate cross-country peer exchange, and keep the practitioners updated with latest aesthetics technology and products, and the best practices internationally.
Thanks to a burgeoning middle class with extra money to spend on beauty seeking, the medical aesthetics industry is booming, registering double-digit growth over the past few years. According to Citic Securities, China's industry market will be worth 1.3 trillion yuan ($192.4 billion) by 2030.
However, with surging beauty seekers, a short supply of qualified medical aesthetics institutions and professionals has left loopholes for illegal practitioners thus seriously undermined the consumer safety and health. The Chinese authorities, in response, has introduced a slew of measures to help regulate the market, safeguard consumer rights, and ensure a healthy and sustainable industry development.
Ethan Qiu, General Manager of Allergan Aesthetics China said as a leader in medical aesthetics the company is determined to join the government effort with the latest launch of the Shanghai center.
"Continued medical education and technical innovation will determine the future of our industry. Allergan Aesthetics Shanghai Innovation Center is not just a medical training hub for medical practitioners, but also serves as an integrated platform for academic exchange. It is among the many efforts Allergan Aesthetics China takes to create shared value and fulfill social responsibility," he said.
Though licensed as a legal institution to deliver the medical aesthetics procedures, the Shanghai center is not directly open to the consumers, Qiu pointed out. "We would focus on trainings for the professionals with an ultimate goal to help the industry with a healthy and sustainable development, which benefits the customers at the end."
From on-the-job training to theoretical study, the course at the center will equip the practitioners with a much more rounded skill-set to match an increasingly dynamic and competitive market.
Moreover, it adopts the latest methodology in teaching. With strong emphasis on digital technologies, the introduction of AI-based tools and anatomical software as well as interactive tools, will all greatly enhance the trainees' learning experience and ultimately, their training outcomes, according to Qiu.
Jason Smith, SVP, International President, Allergan Aesthetics, echoed by citing "The Future of Aesthetics" global trends report, saying that "aesthetics as a practice and practitioners must be held to a high standard. It is crucial that aesthetic physicians receive the ongoing education, training and support they need."
"That is why we are dedicated to helping healthcare professionals pursue the highest levels of clinical excellence and achieve desired patient outcomes at Allergan Aesthetics," he added.
In previous interviews, Smith said: "China has been a source of growth for Allergan Aesthetics and a focus market at Allergan Aesthetics International."
White Wang, the company's Area Vice President of Japan and Asia-Pacific, has also expressed the company's commitment to the Chinese market and said it will deepen its efforts in medical education to empower China's medical aesthetics industry.