China, Japan enjoy fruits of cooperation
Share - WeChat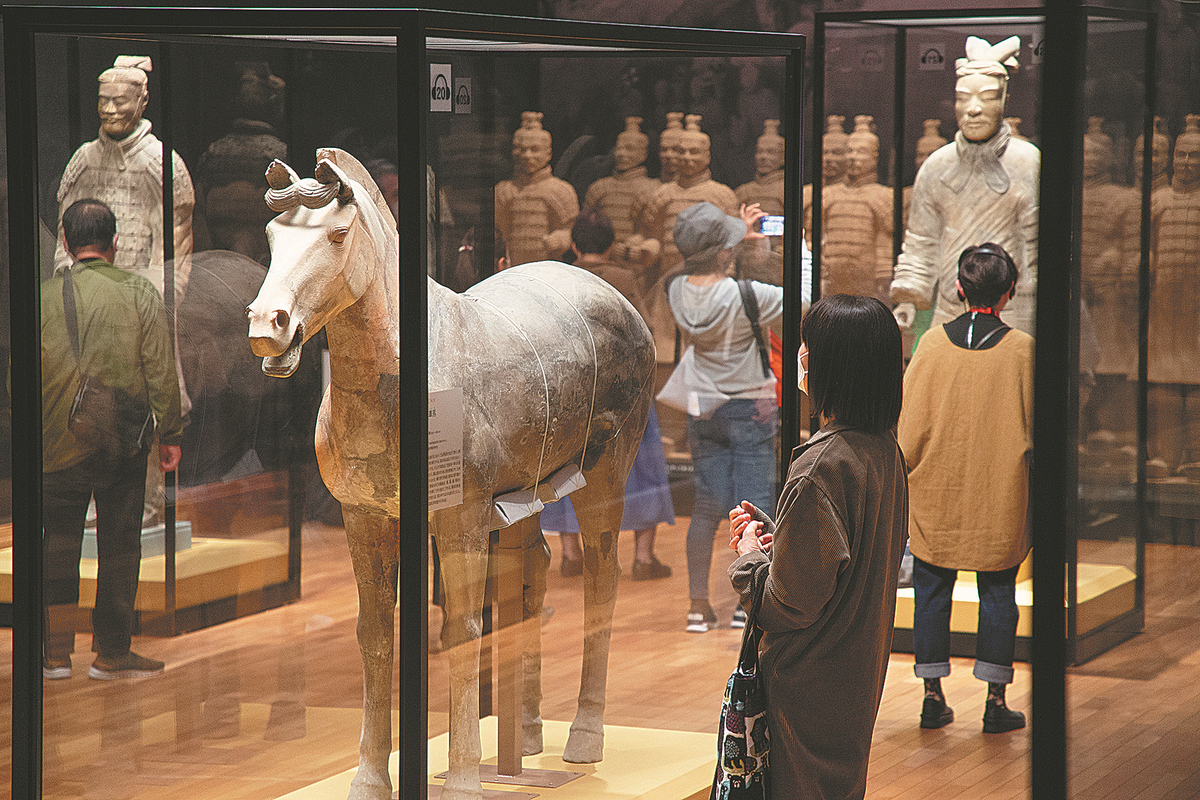 50th anniversary of normalization of relations brings reflections on achievements and the path ahead
For some time, "hot economics, cold politics" has been a frequently used phrase to describe the relationship between China and Japan. But half a century ago a spirit of optimism and goodwill hung in the air as the two governments of the day reached out to each other.
Many are hoping that reflections on the 50th anniversary of the normalization of China-Japan relations will play a role in guiding the ties toward a smoother path.
"My grandfather feared that he could be assassinated by opposition forces in Japan if he flew to Beijing for negotiations at the height of the Cold War," Mitsuko Watanabe, granddaughter of Japan's then-foreign minister Masayoshi Ohira, said in an interview with China Daily ahead of the anniversary.
"But he also thought that he could not get a treaty of peace and friendship with China if he didn't take the risk," said Watanabe, adding that the normalization of diplomatic relations did not come easily and the two countries should cherish that friendship.
The same fear was also shared by Kakuei Tanaka, Japan's then-prime minister who inked his name on the historic China-Japan Joint Statement on Sept 29, 1972, together with China's then-premier Zhou Enlai.
Tanaka's daughter Makiko Tanaka, who served as foreign minister among key posts from 1993 to 2012, said her father took a huge gamble on normalizing relations with China because his cabinet had been formed just two months earlier. But he had acted to fulfill a long-held ambition.
Makiko Tanaka remembers that her father told her before his departure to Beijing that he would resign if the mission failed.
"Opposition was so fierce in Japan, some ruling party hawks came to my home to stop my father from leaving. But in his opinion, the relationship with China was a fundamental issue in Japanese politics, and it was impossible to talk about Japanese politics without mentioning China," said Makiko Tanaka, adding that China had not left her father's mind since he was first elected to Japan's parliament, known as the Diet, in 1947.
The gamble turned out to be a big win. A picture taken from a helicopter by the Mainichi Shimbun newspaper in November 1972 shows a queue of thousands of people snaking back from Tokyo's Ueno Zoo. They were there just to see giant pandas Kang Kang and Lan Lan, given as a token of friendship from China. The mood on the streets exemplified the uplifting feeling that had taken hold at the time.
A growing number of Japanese people began to view China positively and, according to data from Japan's Cabinet Office, that sentiment reached its highest point in 1980 when polling indicated 79 percent of the Japanese population had a positive image of China.