Globalization will help shield Europe against a cold winter
China Daily | Updated: 2022-09-30 07:30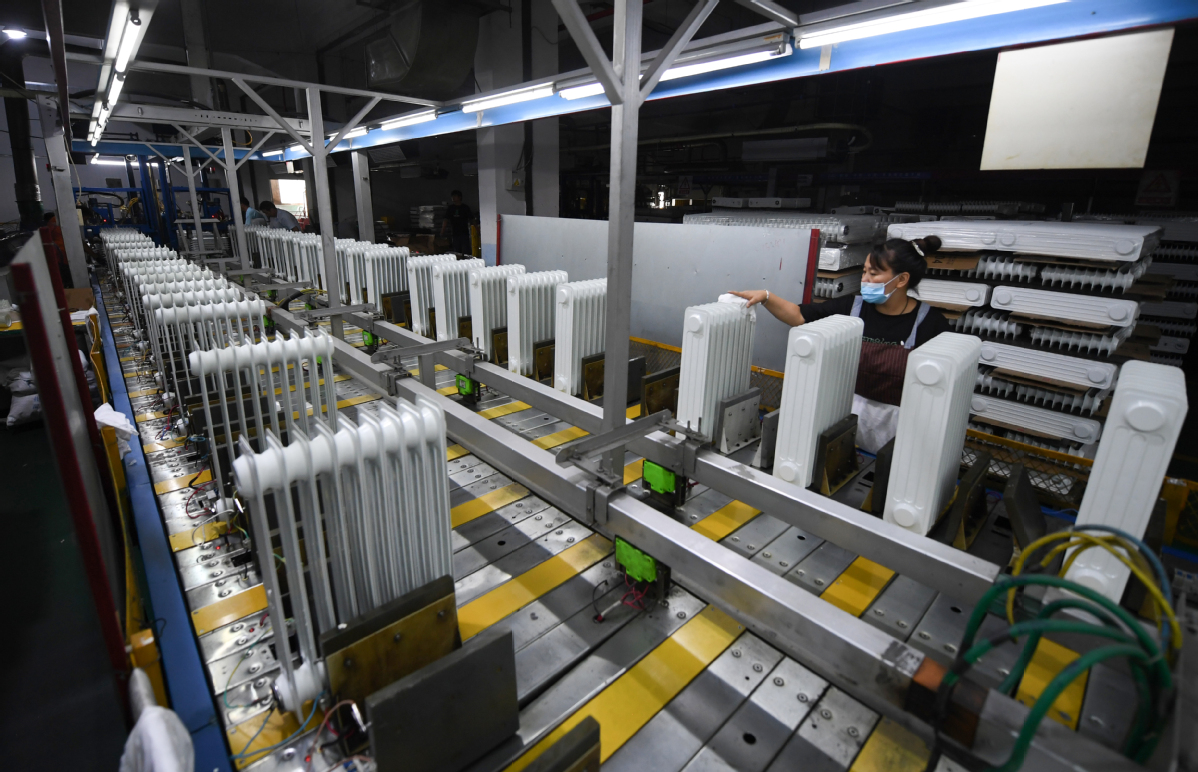 An electric blanket factory in Dongguan, Guangdong province, reportedly sold three times more electric blankets this year than in the same period last year, the best record in nearly five years. Reports also say that Europeans are so keen to buy Chinese electric blankets that the manufacturers are having to work at full capacity 24 hours a day.
China exported 2.51 million electric blankets to Europe in the first seven months of this year; nearly 1.3 million pieces were sold in July alone, up 150 percent from June. July is the hottest month in Europe so why are electric blankets, an outdated product in China, suddenly so popular there?
Evidently, the Europeans have realized this is going to be a particularly cold winter, given that Europe relies on natural gas for heating and its natural gas resources are drying up. The ripple effect of the Ukraine crisis has sent European gas prices soaring since February.
With the deterioration in ties between Russia and Europe, Nord Stream 1 has been shut down for maintenance and Nord Stream 2 has been closed, sending Europe into a state of energy shortage. With gas in short supply, European countries are resorting to price rises and gas surtaxes, increasing the living costs for households. Estimates say that because of the gas price hikes, the cost of living for a family of four in Europe will increase 480 euros ($464) a year. In this backdrop of an energy crisis and fears of an impending cold winter, Chinese electric blankets are suddenly worth their weight in gold in Europe.
The European Central Bank followed the US Federal Reserve in raising interest rates to rein in inflation, which is expected to be 8.1 percent this year, but to little effect. Europe is not only facing an "energy winter", but also the negative effects of inflation — skyrocketing prices of gas, timber, electricity and other consumer goods. The popularity of Chinese electric blankets in Europe highlights the opportunities brought to Europe by globalization.
In the global division of labor, China provides the world, especially the developed markets, with affordable and high-quality daily-use goods. Chinese enterprises are only making meager profits from selling these electric blankets in Europe, a reminder that China still has a long way to go in realizing the transformation and upgrading from manufacturing to creating.
-BEIJING YOUTH DAILY