Sweden reports new Nord Stream pipeline leak
By JONATHAN POWELL in London | China Daily Global | Updated: 2022-09-30 09:27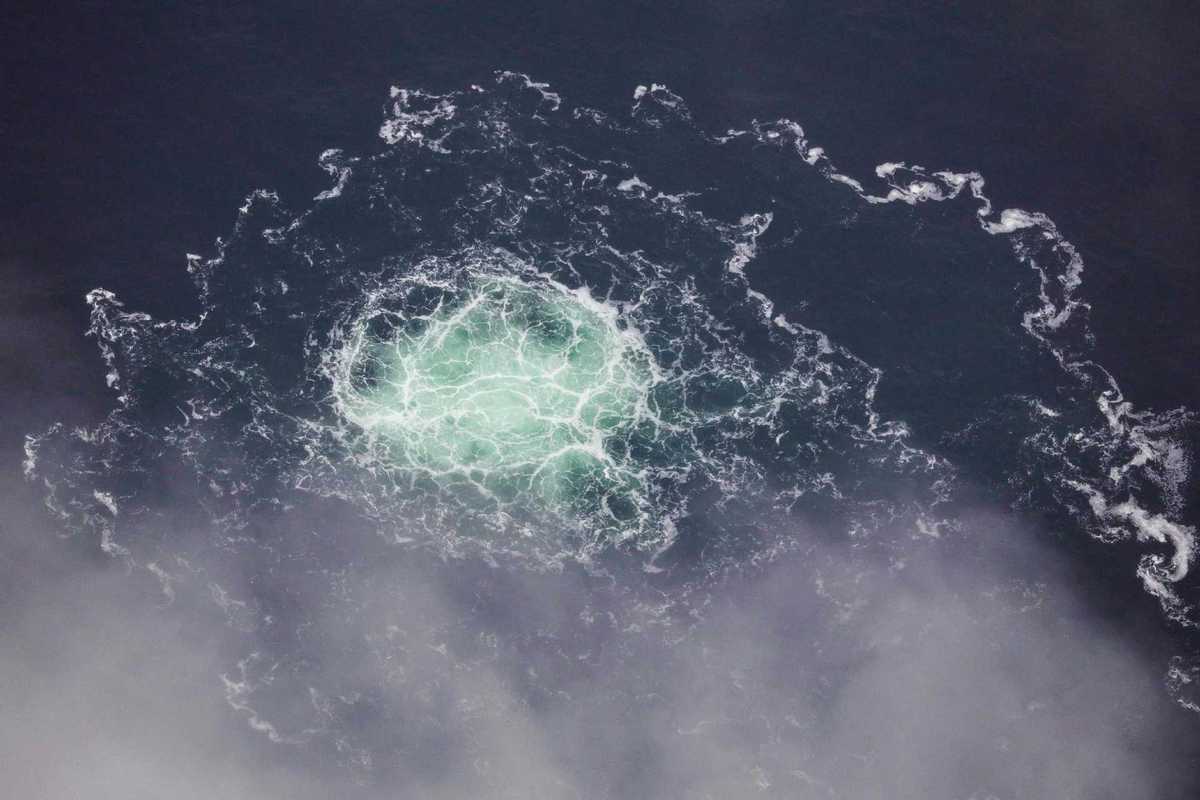 Sweden has reported a new leak on the Nord Stream gas pipelines in the Baltic Sea, bringing the total number of ruptures in the region to four.
The European Union has stated it suspects sabotage is behind the gas leaks on the pipelines that transport gas from Russia to Germany.
While all four of the leaks are in international waters, the new one reported by Sweden's coastguard on Thursday is the second found in the Swedish economic zone, while two others are in the Danish economic zone.
Leaks first reported on Monday sent gas bubbling to the surface of the sea from the pipelines that supply the EU from Russia.
The Danish and Swedish governments said they believe the leaks are the result of "deliberate actions".
Speaking before the fourth leak was reported, Sweden's Prime Minister Magdalena Andersson said it would have taken a large explosive device to cause the damage.
Energy experts cited by the Associated Press, or AP, suggest Russia would benefit from any sabotage as it would lead to higher energy prices and economic anxiety across Europe caused by supply disruption.
Russia has denied responsibility for the damage to the pipelines. Dmitry Peskov, President Vladimir Putin's spokesman, said allegations that Moscow was to blame were "predictably stupid". Russia's FSB security service said it would investigate the damage as "international terrorism", the Interfax news agency reported.
AP reported that European companies are ramping up security around pipelines and energy prices are climbing again.
The EU has previously accused Moscow of using energy as a weapon against the West because of its support for Ukraine, but Russia denies this and blames the West for gas shortages.
The Nord Stream 2 pipeline project was completed last year and was reportedly fi lled with 300 million cubic meters of gas, but it never entered service after the German government halted the certifi cation process due to the outbreak of confl ict in Ukraine.
The original Nord Stream 1 pipeline was completed in 2011 and pumped gas to Germany from Russia until it was shut down four weeks ago after months of restricted supply.
Scientists fear the methane erupting from the burst pipelines could pose signifi cant climate risks, reported The Guardian.
It quoted Jasmin Cooper, a research associate at Imperial College London's department of chemical engineering, as saying there was a "lot of uncertainty" over the leaks, but that there could be a "big volume" of methane being pumped into the atmosphere.