Policy steps to stabilize fund inflows
By OUYANG SHIJIA | China Daily | Updated: 2022-09-30 09:32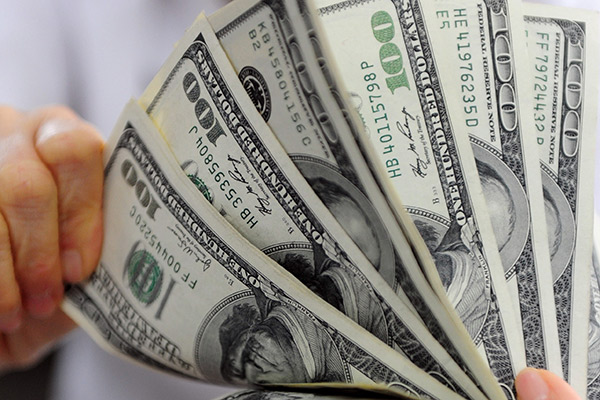 Update of catalog of industries to attract capital to key sectors, regions
China will resolutely implement policy measures to stabilize foreign investment, as part of the expansion of the high-level opening-up policy, officials and experts said on Thursday.
The country will also inject strong impetus into high-quality development, they said.
The nation will ramp up efforts to introduce an updated version of the catalog of industries in which foreign investment is encouraged for 2022, said Xia Qing, deputy director of the Department of Foreign Capital and Overseas Investment at the National Development and Reform Commission, the country' top economic regulator.
Xia said at a news conference in Beijing on Thursday that the country will enlarge the scope for foreign investment with such a revised catalog, which will aim to attract foreign investment in key sectors, including manufacturing and producer services, as well as in certain places like the central, western and northeastern regions.
The NDRC will also roll out new policy measures in the near term to encourage foreign investment in manufacturing.
Looking ahead, Xia said the country will strive to promote the implementation of the first five batches of major foreign investment projects, besides launching the sixth group of major foreign-funded projects in a timely manner.
Experts highlighted the country's intensified efforts to deepen reforms and expand higher-level opening-up, saying such moves will help attract more global investors and promote high-quality and sustained development in the long run.
In May, China unveiled a draft version of the industry catalog, which is expected to pave the way for higher foreign investment. The catalog added 238 items, with 50 items counted up in the national list, and 188 items, including coffee processing and auto parts manufacturing, in the list tailored for central and western regions.
This was stated in a notice issued by the NDRC and the Ministry of Commerce.
Experts said China is committed to continuously expanding opening-up and encouraging global stakeholders to invest and develop in China.
Cui Weijie, deputy director of the Chinese Academy of International Trade and Economic Cooperation, spoke highly of the government's steps to continuously shorten the negative list and expand market access, saying such steps will help give full play to the decisive role of the market in resource allocation, build a high-level open economic system, create a sound business environment with a level playing field.
NDRC data showed China has consistently revised the negative list for market access from 2018 to 2022. The number of items on the list has been reduced by 23 percent from 151 to 117.
Cui said these moves have showcased the government's firm determination to expand high-level opening-up.
He said he expects the country will continuously expand market access and take a more proactive approach to the task of aligning with high-standard international economic and trade rules.
It is advisable for the country to transform government functions, further improve the business environment and continuously promote the building of a high-standard market system, he said.
"China's business environment continues to improve; markets are opening, regulation is becoming fairer and more equitable, and services for enterprises are also improving," said Samson Khaou, executive vice-president of Dassault Systemes Asia-Pacific. Dassault Systemes is a French industrial software company that creates 3D models for multiple industries.
He acknowledged that China has introduced many policies to support foreign investment, ensure fair market competition, and encourage foreign companies to stay and develop in China.
"Dassault Systemes expects that China's economy will continue to reach new levels in terms of scale and quality of development," he said. "We believe the country's ongoing modernization will create more opportunities and space for business growth and people's well-being."