Show the beauty of China from your camera lens
chinadaily.com.cn | Updated: 2022-09-30 14:07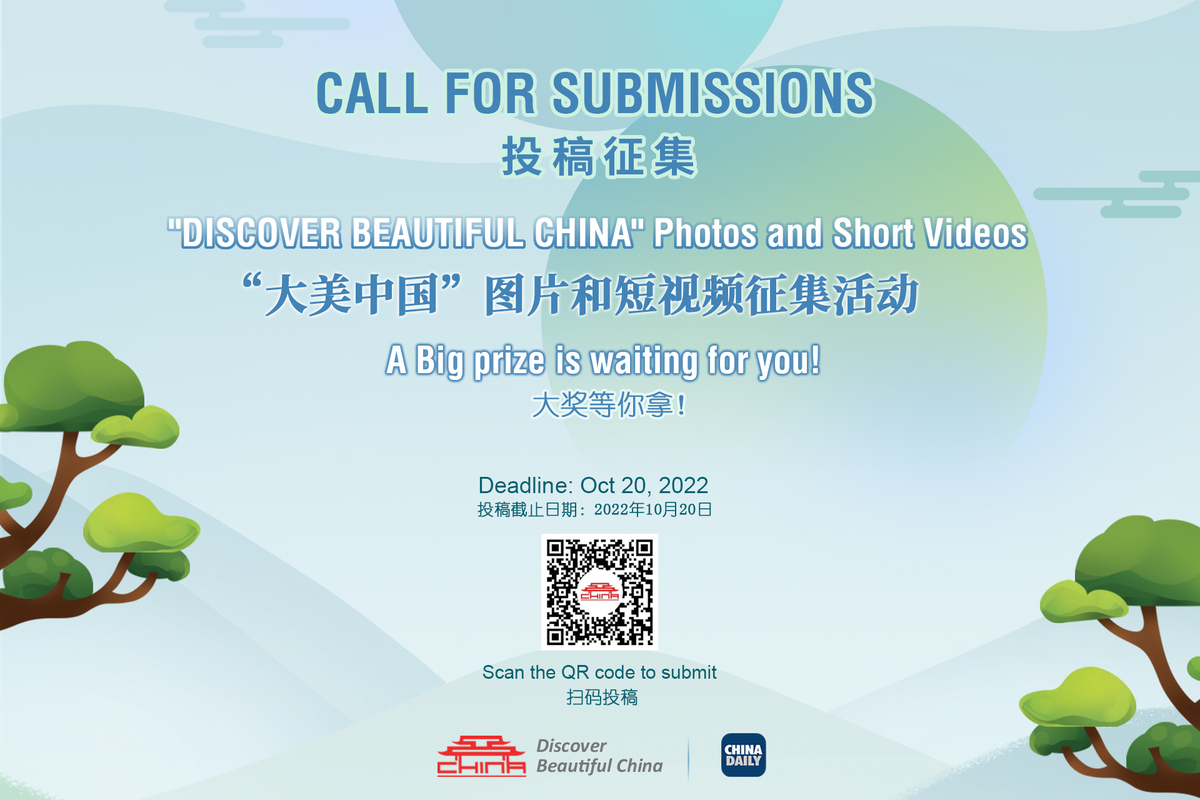 China Daily is inviting submissions of photos and short videos that depict the beautiful country of China from Aug 16 until Oct 20, 2022.
As China's largest English-language news group, China Daily with its in-house Discover Beautiful China platform (dbc.chinaservicesinfo.com), China Daily Website, and China Daily App, is expecting fantastic works by individuals and institutions from all over the world.
Works can be submitted in two categories, including photos and videos. Languages in either English or Chinese are accepted.
Besides prizes and awards, participants will get a chance to see their works featured on China Daily Website, dbc.chinaservicesinfo.com, and China Daily App, one of the most popular English-language news apps in China.
If you're interested, you can submit your works by clicking the link or scanning the QR code below.
dbc.chinaservicesinfo.com/discoverbeautifulchinasubmit