High-speed train operator can't get enough
By Luo Wangshu | China Daily | Updated: 2022-10-01 09:41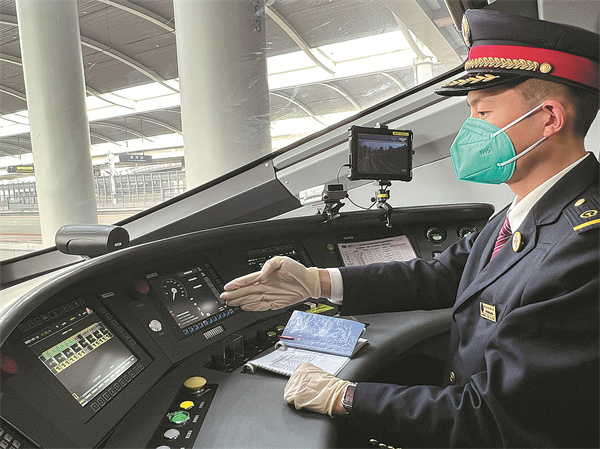 When Wang Haitao was told he'd be operating the bullet train on its maiden trip along the newly opened Beijing-Zhangjiakou High-speed Railway on Dec 30, 2019, the then 27-year-old train driver was thrilled.
"It was on short notice, only a few days ahead of the line's scheduled opening," he said, adding that he felt excited and a bit nervous.
Wang spent his remaining days repeatedly running through details of the operation to make every move as perfect as possible.
The Beijing-Zhangjiakou High-speed Railway, which can run at speeds of up to 350 kilometers per hour, is China's most advanced smart high-speed railway, a landmark project that embodies the highest technology in high-speed railway construction.
It was also a vital transport link during the 2022 Beijing Winter Olympics.
"After all, it was a difficult and important task," he said.
It was the driver's first career jackpot, one he earned through effort, practice and some luck. Becoming a train driver had never been Wang's dream job, although his father is a freight train technician, at his mother's insistence, he followed in his father's footprints.
He applied to a railway technical and vocational college in Tianjin and joined the China Railway Beijing Group after graduating in 2013.
His talent as a driver has been noted since.
After three years of practical training, Wang became a diesel locomotive operator in 2016. A year later, he passed the tests to become an electric locomotive operator and a bullet train driver.