Dozens killed in Thai preschool attack
China Daily | Updated: 2022-10-07 08:15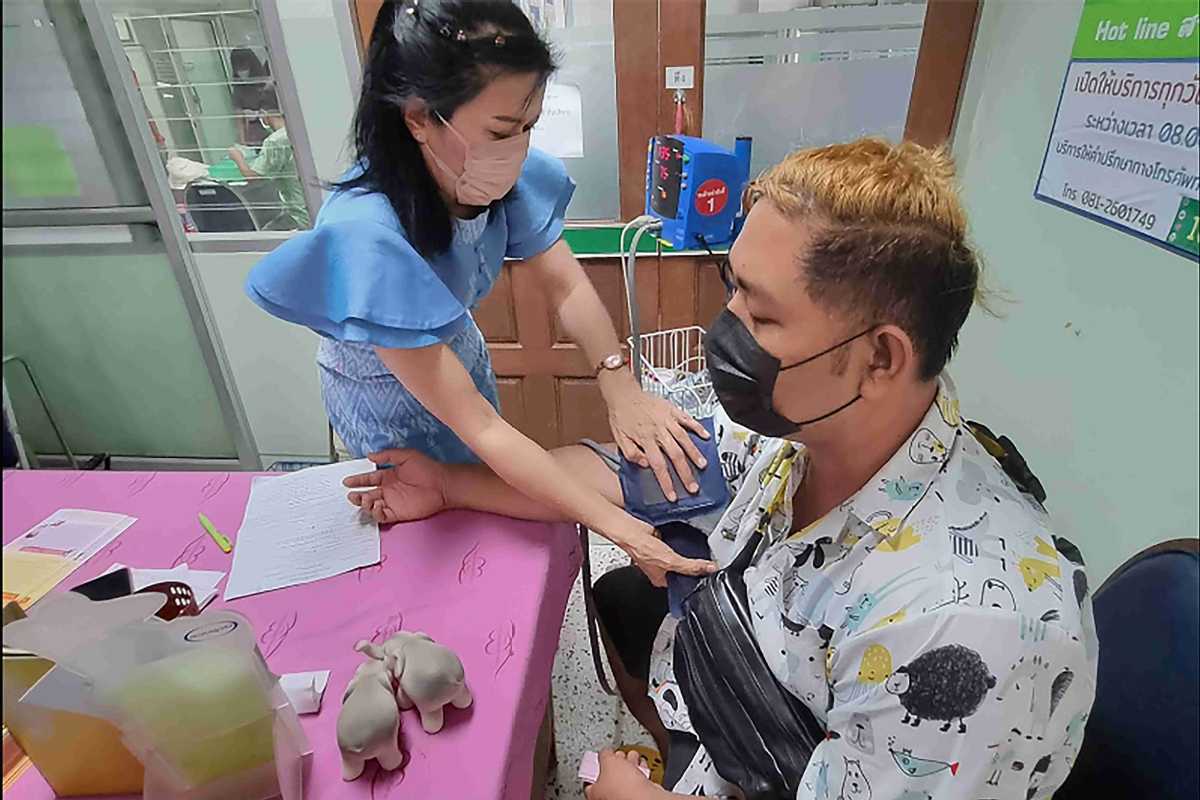 BANGKOK — A gunman who attacked a child care center in Thailand and then fired from his car as he fled killed more than 30 people on Thursday, including two dozen children, authorities said.
It was the deadliest mass shooting in the country's history. The assailant, identified as a former police officer, killed his wife and child before taking his own life.
Photos and videos posted online of the day care showed the floor of one room smeared with blood and sleeping mats scattered about.
In videos, frantic family members could be heard weeping outside the building. Ambulances stood by as police and medical workers walked around.
At least 37 people were killed in the attack, according to police spokesman Archayon Kraithong. Another 12 people were wounded. At least 24 of the dead were children, mostly preschoolers.
Nanthicha Punchum, acting chief of the nursery, told of harrowing scenes as the attacker barged into the building.
"There were some staff eating lunch outside the nursery and the attacker parked his car and shot four of them dead," she said.
"The shooter smashed down the door with his leg and then came inside and started slashing the children's heads with a knife."
Footage after the incident showed distraught parents weeping in a shelter outside the nursery.
A witness told Thailand's Kom Chad Luek television at the scene that they had locked the door to the building when they saw the suspect approaching with a handgun, but that he shot through it.
"The teacher who died, she had a child in her arms," said the woman, who was not identified.
Authorities said the suspect entered the child care center after noon in the northeastern Nongbua Lamphu town.
Twenty-two children and two adults were killed in the building before the assailant fled, according to a police statement. But he continued to shoot people from his car, said Major General Paisal Luesomboon.
He killed another two children and nine adults outside the child care center.
Police identified the suspect as 34-year-old former police officer Panya Kamrap. Paisel told PPTV in an interview that he was fired from the force earlier this year because of drug related offenses. He used multiple weapons, including a handgun, a shotgun and a knife, during the attack, Paisel said.
After arriving home, he killed his wife and child and then himself.
Firearms related deaths in Thailand are much lower than in countries like the United States, but higher than in countries like Japan that have strict gun control laws.
Last month, a clerk shot co-workers at the Army War College in Bangkok, killing two and wounding another before he was arrested.
Agencies Via Xinhua