Europe sees factory output decreasing
By Earle Gale in London | China Daily | Updated: 2022-10-07 08:18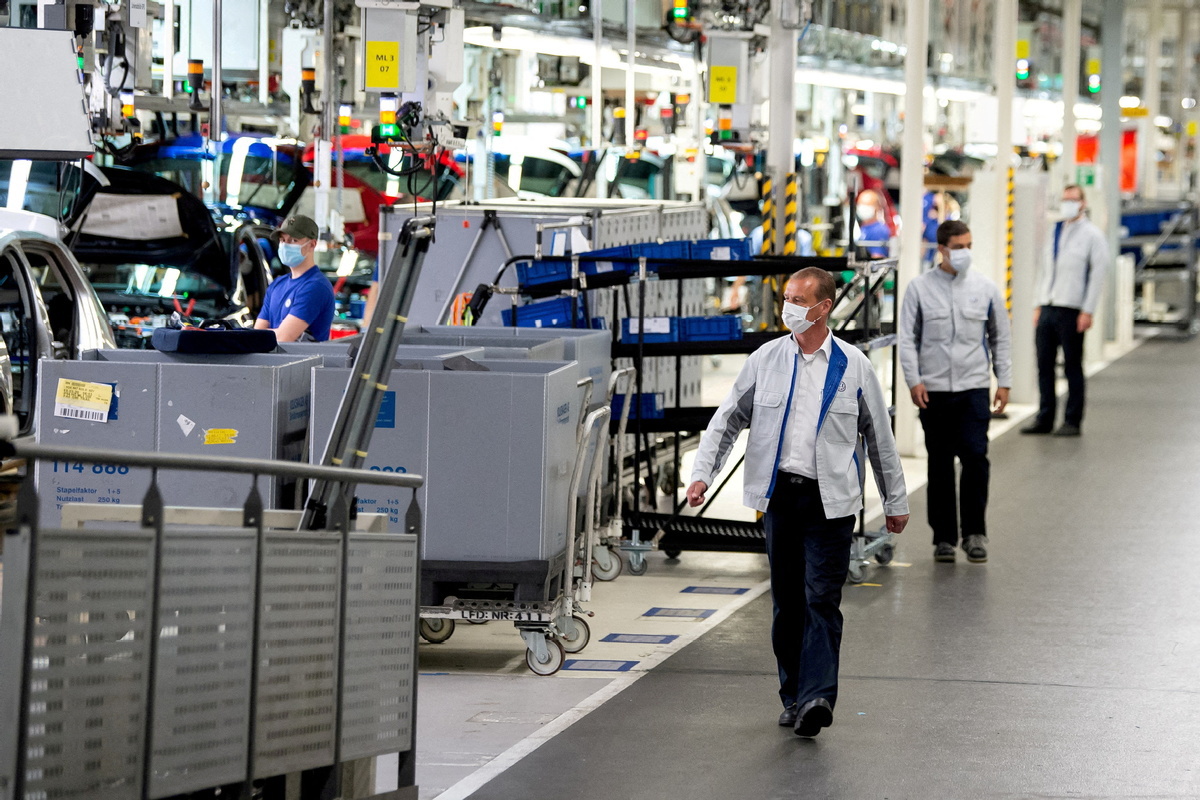 Germany's factories, which power Europe's economy, produced less during September than at any time in the past two years in what experts say could be an indicator of a looming European recession.
The S&P Global Manufacturing Purchasing Managers' Index, or S&P Global PMI, found that Germany's manufacturing activity dropped to 47.8 in September, from 49.1 in August.
The closely watched survey measures whether sectors are growing or contracting, with numbers below 50 registering shrinkage and those larger than 50 recording growth.
The survey attributed the slump in factory output to customers either postponing or canceling orders because of fast-rising prices caused by more expensive fuel bills.
Joe Hayes, a senior economist at S&P Global, said while the whole world is in the midst of a manufacturing slump, Europe appears to be at the slowdown's "epicenter".
"Production fell at a rate which has only been exceeded during crisis periods," Hayes told The Telegraph. "New orders also fell at a rapid pace, reflecting the hesitancy among clients to purchase goods at expensive prices."
The survey also found optimism among Germany's manufacturing companies about future orders to be at a two-year low.
The analysis also showed that Europe's other manufacturing powerhouse, France, is struggling to remain competitive.
The S&P Global PMI said French companies' order books shrank during September, with around one-third of businesses reporting customers had canceled orders because of rising prices.
Phil Smith, an associate director at S&P Global, said Europe is experiencing "a sustained downturn".
He added that producers had been "coming under pressure from a deepening decline in demand as well as an energy-led rise in cost inflation".
The United Kingdom's manufacturing sector has had similar woes, according to EY ITEM Club's survey of the sector, which reported this week that orders continued to fall while prices rose.
The survey's overall activity gauge improved slightly, from 47.3 in August to 48.4 in September. But the number still indicated the nation's manufacturing output was shrinking, just not as quickly as it had been.
Martin Beck, chief economic adviser to EY ITEM Club, told The Financial Times: "We expect manufacturing activity to continue to contract in the near future."
September was the third consecutive month in which manufacturing output shrank in the UK, which EY ITEM Club attributed to a decline in new orders.
Gabriella Dickens, a senior UK economist at Pantheon Macroeconomics, told London's Evening Standard newspaper that the UK's manufacturing sector was "on the brink of a recession".