Visa-free travel brings fears of virus rebound in Japan
By WANG XU | China Daily | Updated: 2022-10-11 07:02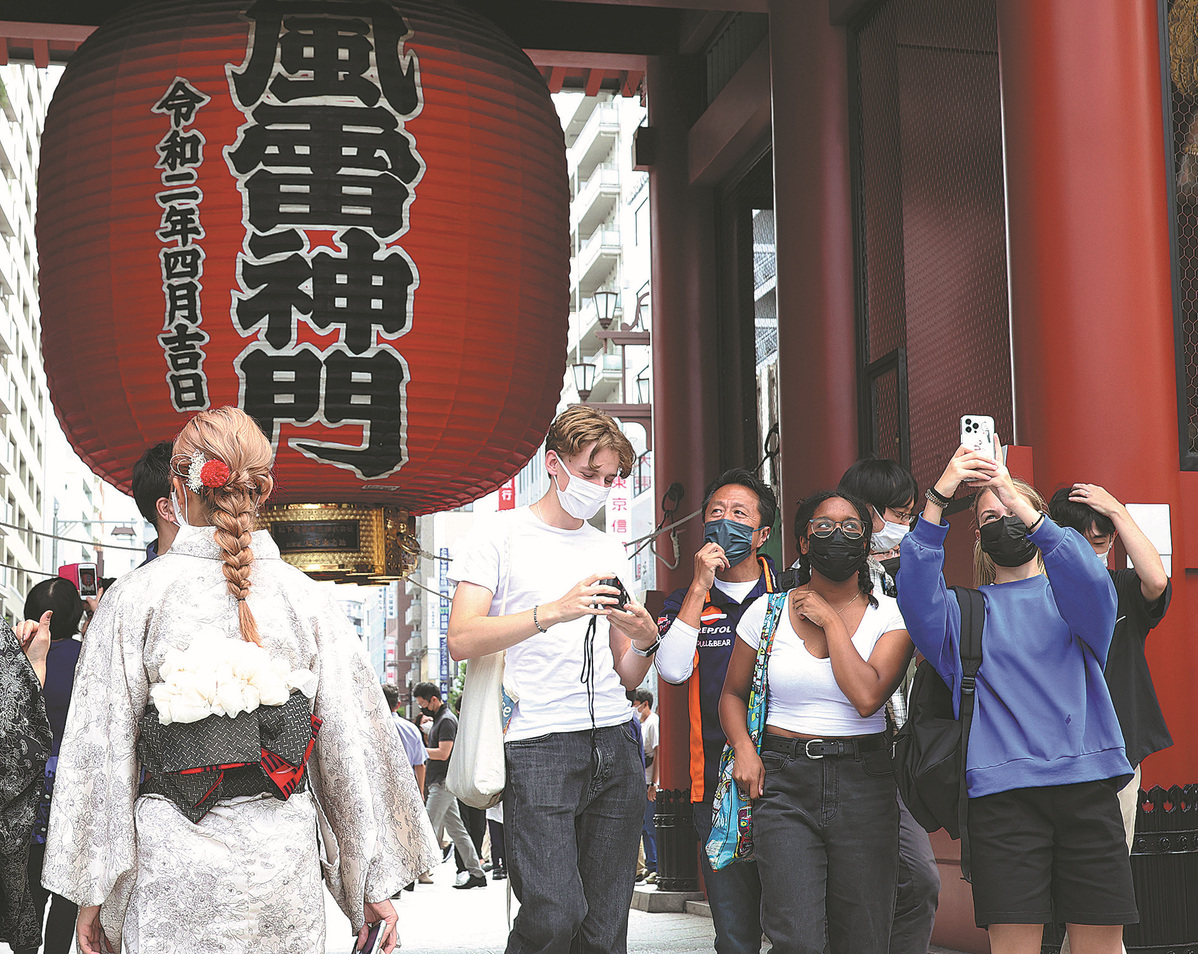 Fears of a new COVID-19 wave loom in Japan as the country prepares to allow visa-free entry for individual travelers after border restrictions of more than two years.
Starting from Tuesday, individual visitors will be allowed to enter Japan and visa waivers will be reinstated from 68 countries and regions, including the United States, Australia, Singapore and South Korea.
The move scraped a series of COVID-19 border rules and entry requirements are almost back to what it was before the pandemic. Before Tuesday, Japan only allowed package tours and required visas for all visitors and set a cap on daily arrivals at 50,000.
This also came as Tokyo wants to boost inbound tourism following a long winter of the industry as well as to take advantage of the weak yen, which hit a series of 24-year lows in recent weeks.
The government said visa exemption arrangements will be in line with those before the pandemic, in which a short-term stay is allowed up to 90 days with some exceptions.
Visitors will now need to show proof of either having received three COVID-19 vaccine doses or a negative test result when entering Japan.
"We will require submission of either a certificate of the third dose of a vaccine on the World Health Organization's emergency use list or a negative test certificate taken within 72 hours prior to departure abroad," Japan's Chief Cabinet Secretary Hirokazu Matsuno said on Monday. This means that several jabs that Japan has not been recognizing will be accepted now.
For some time, the tourism industry and Japan's largest business lobby Keidanren have called for relaxed border measures, but Japanese Prime Minister Fumio Kishida had remained cautious over further reopening as the public was still nervous about infections.
However, Tuesday's change could be significant if the number of travelers to Japan returns to anywhere near pre-COVID-19 levels, given that Japan welcomed a record 31.8 million visitors in 2019, earning 4.8 trillion yen ($33 billion) for the country. That had exceeded the total global export value of Japan's electronic components, one of the nation's key industries, which brought in 4 trillion yen that year.
'Maintain a balance'
But despite all the profits, it is not without limitations as the Japanese government repeatedly emphasized that it will "maintain a balance" between curbing infections and promoting social and economic activity.
Data also showed that though Omicron subvariants BA.4 and BA.5 are still behind the majority of infections, newer Omicron subvariants had already started to gain ground in Japan.
That had resulted in a situation where at least 1 in 6 residents in Japan have been infected, and at least 1 in 2,770 residents have died from the coronavirus.
A recent report by Japan's National Institute of Infectious Diseases showed that apart from direct deaths due to COVID-19, the number of excess deaths in Japan in the first six months of the year reached the highest figure since the pandemic began in early 2020, and the number of deaths in Japan this year is likely to exceed that of last year due to the impact of the Omicron variant.