Court hears Scotland referendum case
By JONATHAN POWELL | China Daily | Updated: 2022-10-12 06:50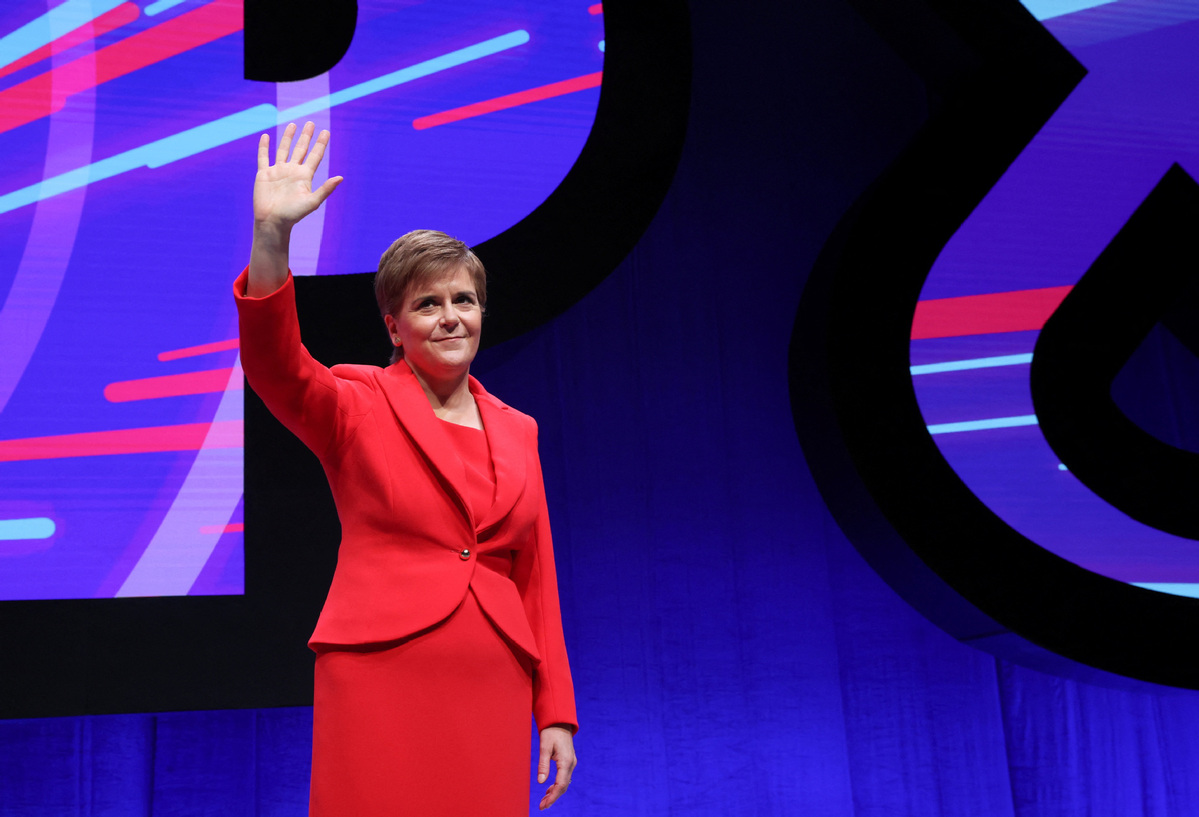 Britain's highest court is hearing arguments on whether Scotland can call a second independence referendum without the consent of the government in London.
Scotland's First Minister Nicola Sturgeon is seeking to hold the vote as soon as October next year, but the United Kingdom government opposes any such poll.
A panel of five judges at the Supreme Court in London is hearing the case for proposed legislation called the Scottish Independence Referendum Bill on Monday and Tuesday. An outcome is expected later this year.
The devolved, or semiautonomous, Scottish government is led by the Scottish National Party, or SNP, with support from the Scottish Greens who also back independence.
An independence referendum in 2014 was won by the "no" campaign, which claimed 55 percent of the vote to 44 percent in favor of independence.
Since then, Scots have consistently elected pro-independence politicians to parliaments in Westminster and Edinburgh, reported The Associated Press.
Scotland's The Daily Record newspaper reported that since Oct 27 last year, there have been 23 public opinion polls conducted by a number of outlets with the independence side leading in just three surveys.
Sturgeon announced plans for a second vote in June. "The lawfulness, or otherwise, of the referendum must be established as a matter of fact, not just opinion. We must establish legal fact," she said at the time.
British Prime Minister Liz Truss repeated her position against a second referendum at the Conservative Party conference last week, reported Reuters.
"I'm very clear that in 2014 when there was a referendum, we said it was once in a generation. I'm very clear (there) shouldn't be another referendum before that generation is up," Truss said.
The UK government said only Westminster can approve any new independence referendum because constitutional issues are not devolved to Edinburgh, and therefore the matter is beyond the powers of the Scottish parliament, reported Sky News.
The Scottish government argued the referendum would only be "advisory" and would not mean Scotland becomes independent, as there would need to be new laws passed before it could ever happen, reported Euronews.
Sturgeon said if the court ruling goes against the Scottish government, she would then campaign the next general election solely on the issue, in effect turning it into an independence vote, BBC reported.
She reiterated her commitment to independence in her speech at the SNP party conference on Monday, when she said it was "essential to escape Westminster control and mismanagement".
A UK government spokesperson said: "People across Scotland want both their governments to be working together, focusing on the issues that matter to them, not talking about another independence referendum."