Oil cuts alter US-Saudi relations
By HENG WEILI in New York | China Daily Global | Updated: 2022-10-12 10:17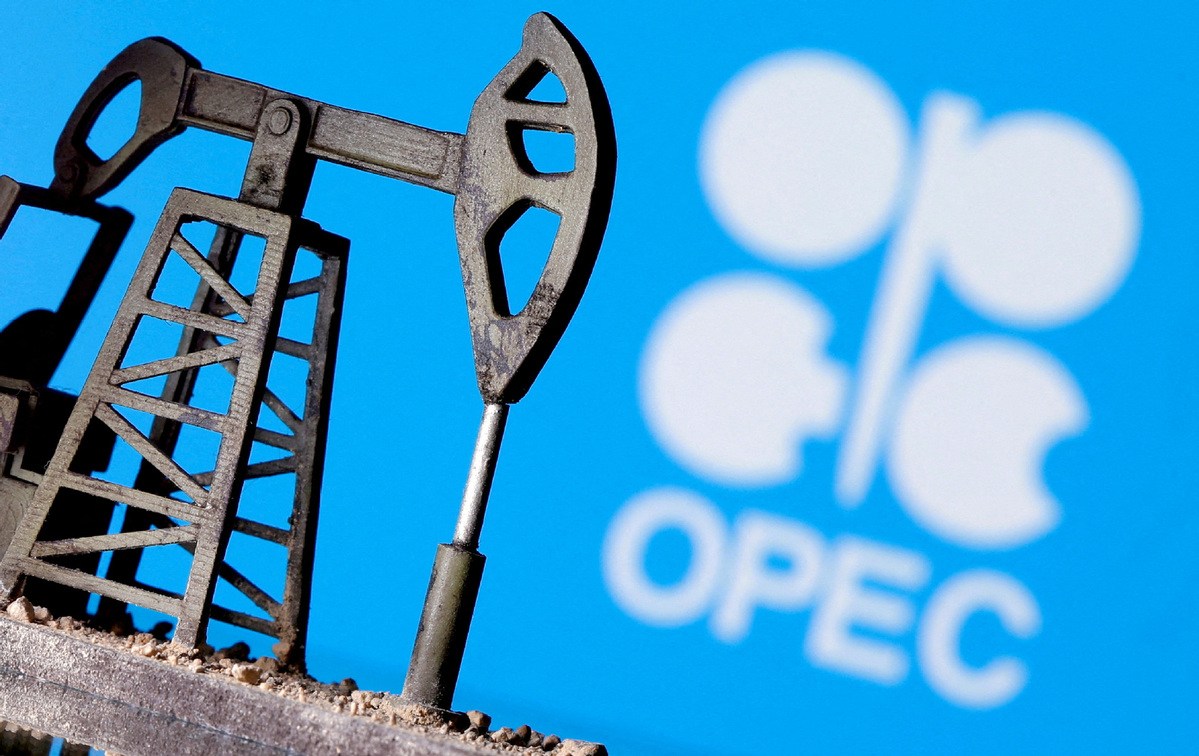 The White House is re-evaluating its relationship with Saudi Arabia after OPEC+ recently announced it would cut oil production, which could shift the political dynamic in the Middle East, as US politicians lined up to denounce the kingdom.
John Kirby, the strategic communications coordinator for the National Security Council at the White House, said Tuesday that President Joe Biden believes "it's time to take another look at this relationship and make sure that it's serving our national security interests".
The administration has called the production cuts "shortsighted".
Meanwhile, a news report said that US officials had asked the Saudis to hold off on the cuts until the Nov 8 US midterm elections.
The Wall Street Journal reported Tuesday that officials, who were not identified, asked the Saudis to delay the 2 million-barrel-a-day production cut for another month, citing people familiar with the situation.
But Saudi officials dismissed the requests, "which they viewed as a political gambit by the Biden administration to avoid bad news ahead of the US midterm elections", the Journal reported.
Biden had reluctantly made a controversial trip to Jeddah to meet with Saudi leader Mohammed bin Salman (MBS) in July, where they shared a much-scrutinized "fist bump".
But the trip did not result in increased oil production and sparked criticism of White House staff that had advised the visit.
"President Biden has been getting bad advice on Middle East policy for a long time, and this OPEC decision is really a predictable failure of his trip to the region this summer," a Democratic House Foreign Affairs Committee staffer told The Intercept website.
Former US president Jimmy Carter lost to Ronald Reagan in the 1980 election as Carter was hampered by rising oil prices and long lines at US pumps as a result of the Iranian revolution in 1979 and subsequent hostage situation.
In an Oct 5 op-ed, the Journal's editorial board stated: "The Biden White House has tried every gimmick to lower gas prices other than the one that would really matter: Call off its political and regulatory campaign against American oil and gas production.
"But the Administration won't do it because it is too afraid of, or shares the beliefs of, the climate left that wants to ban fossil fuels. That's the definition of 'shortsighted'".
OPEC+ countries, led by Russia, are not formal members of OPEC, but they have worked in tandem with the original cartel. Considering the US' massive aid packages to Ukraine in its ongoing military conflict with Russia, coupled with Western economic sanctions against Moscow, the OPEC+ move was viewed by the US as the Saudis siding with Russia.
On Sunday, Kremlin spokesman Dmitry Peskov said it was good that such "balanced, thoughtful and planned work of the countries that take a responsible position within OPEC is opposed to the actions of the US", reported aljazeera.com. "This at least balances the mayhem that the Americans are causing."
Meanwhile, members of Congress swiftly called for punitive measures against Riyadh.
Democratic US Senator Richard Blumenthal of Connecticut and Representative Ro Khanna of California on Tuesday introduced legislation that would immediately halt all US arms sales to Saudi Arabia for one year.
Saudi Arabia is the top foreign customer for US military sales at more than $100 billion, according to the US State Department. That included a sale in August of 300 Patriot ballistic missiles in a deal valued at $3.05 billion.
Blumenthal and Khanna rolled out their legislation a day after Senator Robert Menendez, a New Jersey Democrat, said it was unacceptable that OPEC+ had moved to cut oil production and in turn help increase Russian oil revenues.
In a joint statement last week, US Congress members Tom Malinowski of New Jersey, Sean Casten of Illinois and Susan Wild of Pennsylvania said: "Saudi Arabia and the UAE's drastic cut in oil production, despite President Biden's overtures to both countries in recent months, is a hostile act against the United States and a clear signal that they have chosen to side with Russia in its war against Ukraine."
Kirby said, "We're going to take a look at this relationship seriously as well as taking seriously the concerns of members of Congress."
The White House did say, however, that its weapon sales to Riyadh serve as a counterweight in the region to US adversary Iran.
"There's 70,000 Americans living in Saudi Arabia right now, not to mention all the other troops we have throughout the region," Kirby said.
"So, it's not only in our interest that missile defense in the region become more integrated and cooperative. It's in the interest of our allies and partners in that part of the world as well."
The Associated Press contributed to this story.