UK's pound resumes slide amid fiscal turmoil
By JONATHAN POWELL | China Daily | Updated: 2022-10-13 07:02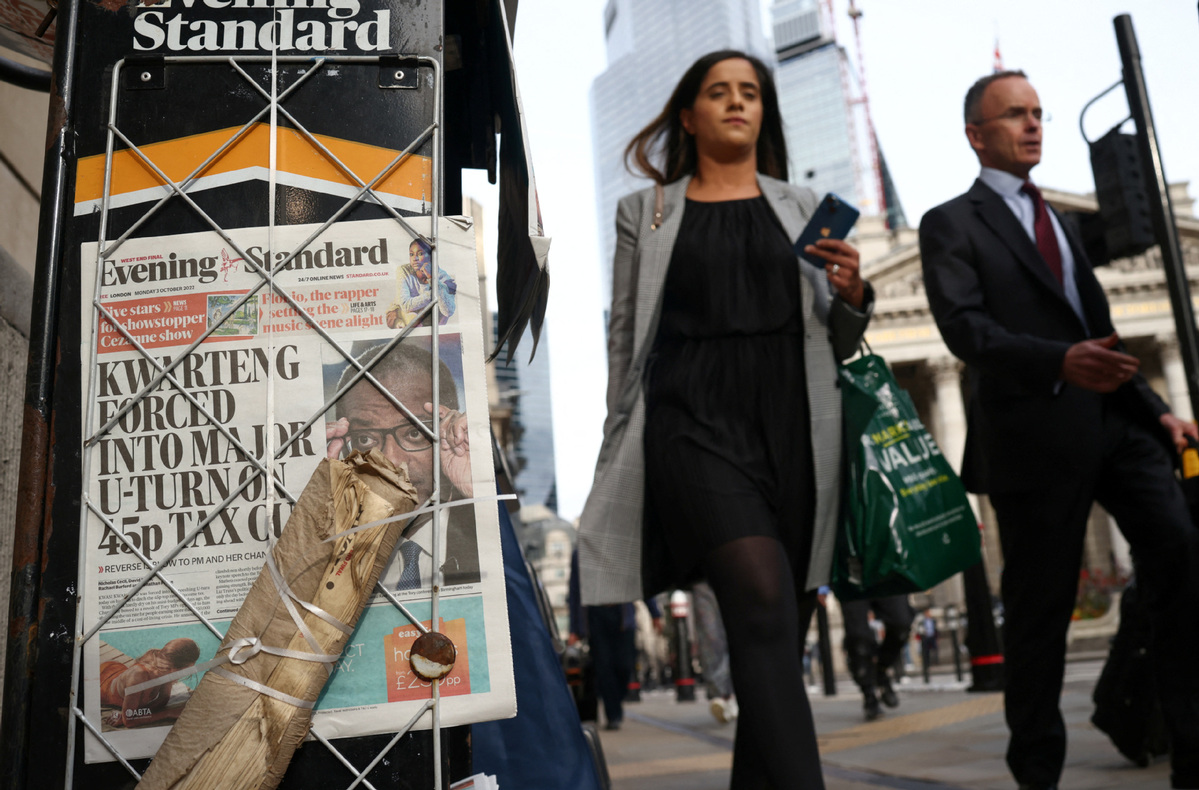 The value of sterling fell against the dollar on Wednesday after the Bank of England insisted it would not extend a multibillion-pound package of support drawn up to calm the financial markets.
During overnight trading, the sterling dropped by more than 1 cent to below $1.10 for the first time this month.
Andrew Bailey, the central bank's governor, said an emergency 65 billion pound ($72 billion) bond-buying program, implemented to protect pension funds, will end on Friday.
The emergency measures were drawn up nearly two weeks ago because of turmoil prompted by Chancellor of the Exchequer Kwasi Kwarteng's mini Budget, which was announced on Sept 23.
The government's fiscal plans caused borrowing costs to soar and pushed pension funds close to collapse after they were forced to raise money at short notice and sell bonds.
The central bank intervened again earlier this week to prevent what it described as a potential "fire sale" of pension funds.
Speaking during a meeting of the International Monetary Fund in Washington, Bailey warned there could be no further extension of the program beyond the end of the week, reported Reuters.
"My message to the funds involved — you've got three days left now. You have got to get this done," he said. "Part of the essence of a financial stability intervention is that it is clearly temporary."
His warning came after a statement from the Pensions and Lifetime Savings Association, representing the industry, warned against ending the support program "too soon" and urged that "additional measures should be put in place to manage market volatility", reported PA Media.
It seeks an extension to Oct 31 when Kwarteng will set out his plan for balancing the government's finances. The fiscal statement is expected to detail how the government will pay for tax cuts and explain how it intends to reduce debt.
The IMF urged the United Kingdom government this week to change its policy to calm the financial markets and "change the trajectory" of interest rates, The Guardian reported.