Johnson suspected of breaking rules on paid speech
By JULIAN SHEA in London | China Daily Global | Updated: 2022-10-14 09:35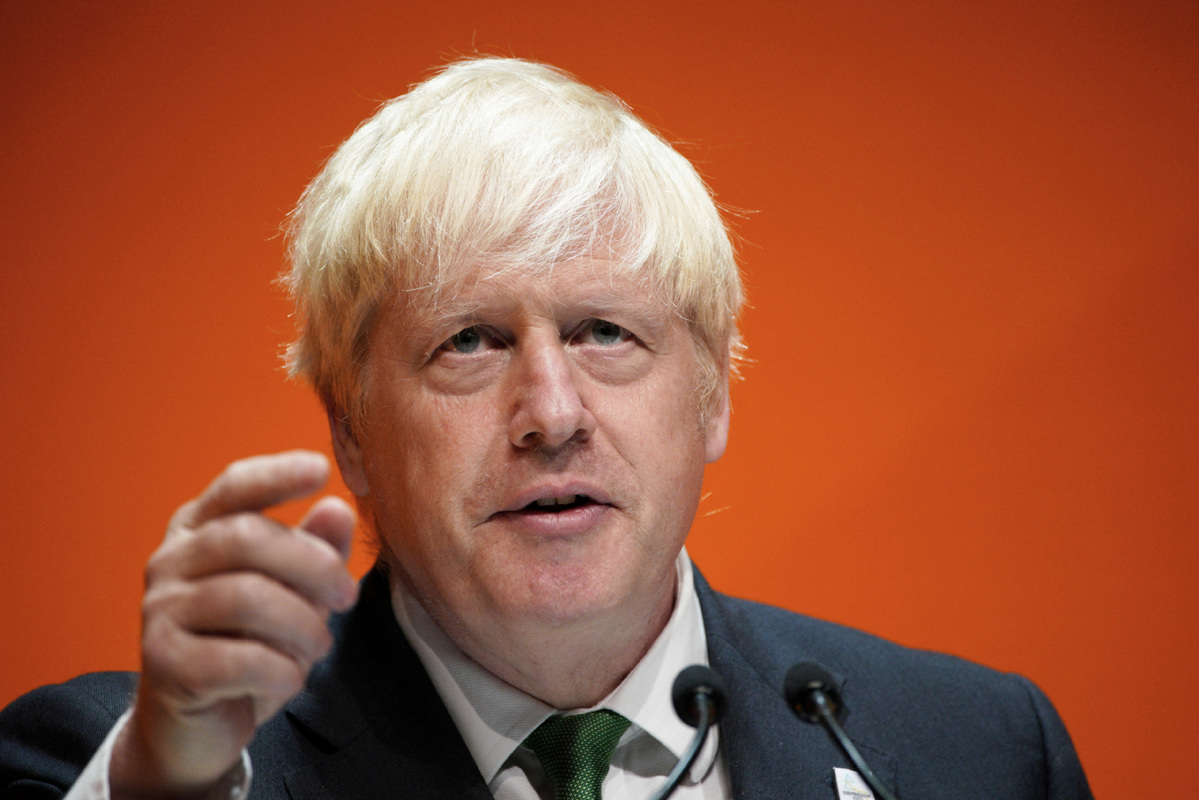 Britain's former prime minister Boris Johnson is facing questions over whether he observed the rules about seeking paid employment after leaving office, after being paid $150,000 for a speech to a group of insurance brokers in the United States.
Johnson announced his exit from Downing Street in July, and formally left office at the beginning of September.
The Guardian newspaper reports that he did not seek formal approval from the Advisory Committee on Business Appointments before his speech to the Council of Insurance Agents and Brokers in Colorado Springs this week, which took place just a month after he was replaced by Liz Truss.
According to the official guidelines, if a former government minister has signed a contract with a business such as a public speakers' agency, they must seek permission before taking up work, and Cabinet ministers are expected to wait for three months.
A speakers' agency called Premium Speakers, which boasts the former European Commission President Jose Manuel Barroso, Nobel Peace Prize winner Mohamed ElBaradei, and world athletics supremo and London 2012 Olympics chair Sebastian Coe among its speakers, recently listed Johnson on its website, although the listing has now been taken down.
It is understood that his listing was a "mistake" and Johnson did not seek clearance to give the speech as it was only a one-off .
Angela Rayner, deputy leader of Britain's official opposition Labour Party, has challenged Johnson to show that he abided by the rules.
"The rules state that ex-ministers … joining agency circuits or scribing newspaper columns must submit an application before accepting them," she said. "The disgraced former prime minister and now part-time MP once again has questions to answer about whether he has followed the rules he was once responsible for."
In his farewell speech on leaving office, Johnson said he would "support… the new government every step of the way… I will be offering this government nothing but the most fervent support".
But as his successor Liz Truss faced a torrid time in Parliament on Wednesday over the ongoing fall-out of the new economic policy she introduced on taking office, Johnson was well away from the political action.
"Most of his constituents might be a bit perplexed that when the nation is in an economic crisis and families are facing hikes in food and energy costs and mortgages, Mr Johnson decides to take yet another holiday from Parliament," said Chris Bryant, Labour member of Parliament and chairman of the Parliamentary Standards' Committee.
It has also been noted that this week, Johnson formally registered a new company, The Office of Boris Johnson Ltd, suggesting he could be looking to build up his interests away from front-line politics. Johnson was a magazine editor and journalist before rising to the top of British politics, and has also published books, both fiction and non-fiction.