Probe into oil pipeline leak in Poland 'ongoing'
By JONATHAN POWELL in London | China Daily Global | Updated: 2022-10-14 09:50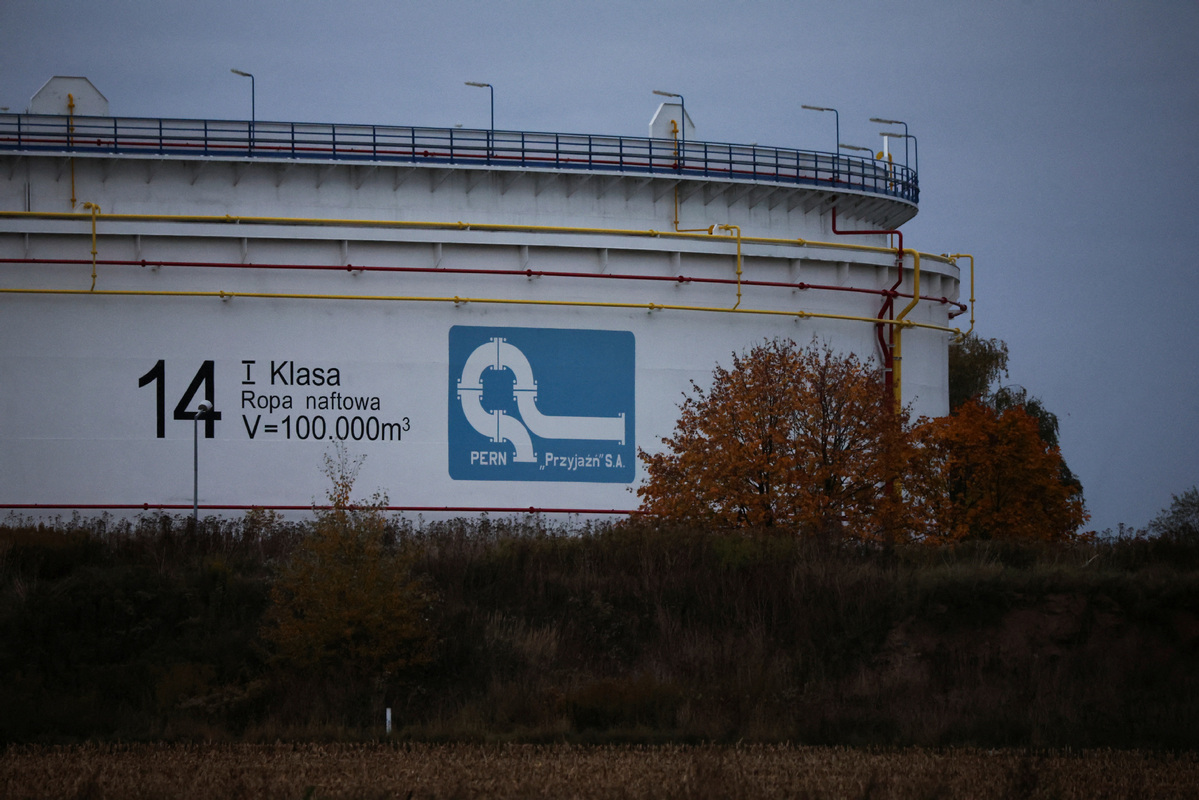 The Polish operator of an oil pipeline that carries crude supplies from Russia to Europe said it was still unclear what might have caused a leak first discovered late on Tuesday.
Operator PERN said on Wednesday that it had detected a spill in one line of the Druzhba oil pipeline 70 kilometers from the central Polish city of Plock, on the main route transporting crude oil to Germany.
PERN said it had located the site of the leak after removing most of the contamination from the area, adding that pumping in the affected line was immediately stopped and that Line 2 of the pipeline was still functioning normally.
A statement from the operator said: "Based on first findings and the manner in which the pipeline was deformed, it appears that at this point there are no signs of any third-party interference.
"However, more detailed analyses are underway to determine the cause of the incident and to repair the pipeline so that crude oil pumping can be restarted as soon as possible."
PERN said that intensive remediation work to return the site to its original state was underway. It said staff from its environmental protection department and a specialist external company were carrying out this work.
The incident adds to fears that critical energy infrastructure in the region could be in danger of sabotage, amid tensions over the Russia-Ukraine conflict, reported the Agence France-Presse.
It comes just weeks after the Nord Stream pipelines, built to transport gas from Russia to Germany under the Baltic Sea, ruptured in three places due to explosions.
Authorities in Denmark and Sweden say the Nord Stream pipelines were attacked with explosives, and the discovery of another leak so soon in an oil pipeline had raised concerns, reported the Associated Press news agency.
The disruptions have added new tension to the energy crisis in Europe, which until recently relied heavily on Russian fuel, sending prices soaring.
The Druzhba oil pipeline supplies Russian oil to much of central Europe including Germany, Poland, Belarus, Hungary, Slovakia, the Czech Republic and Austria, reported Reuters, noting that the pipeline is one of the world's largest with the capacity to transport 2 million barrels per day.
Germany relies heavily on the Druzhba oil pipeline. Its Schwedt refinery, which supplies 90 percent of Berlin's fuel, told Reuters that deliveries were ongoing but reduced. Germany's economy ministry said that the Schwedt and Leuna refineries were still receiving oil via the pipeline and that the supply was "secure."