UN chief asks G20 to steer global economic recovery
Xinhua | Updated: 2022-10-14 09:52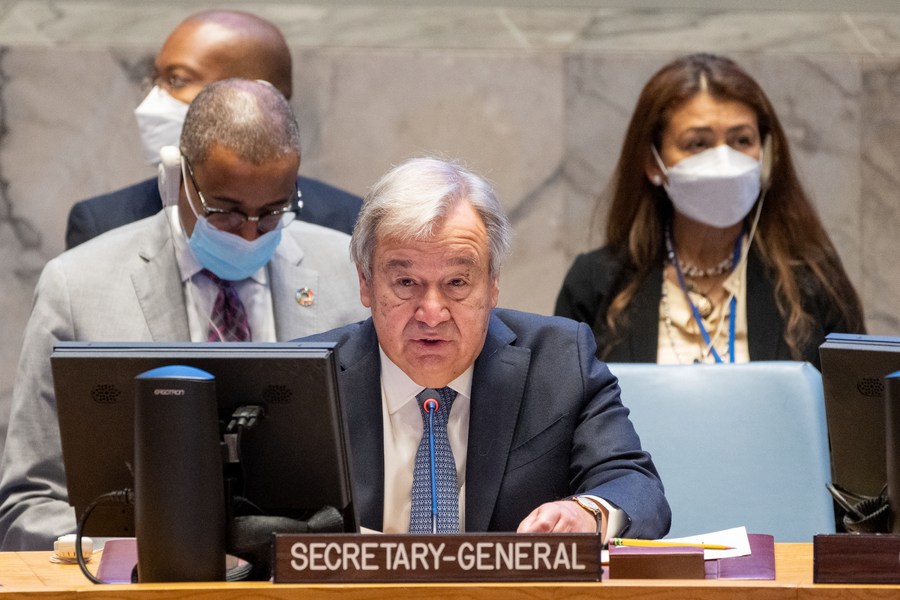 UNITED NATIONS -- UN Secretary-General Antonio Guterres on Thursday called on the Group of 20 (G20) to change course and steer a global economic recovery.
Guterres made this appeal in a letter to G20 finance ministers and central bank governors.
"Today, the G20 is at a crossroads: it can proceed with the status quo, or it can take a new course to steer a global economic recovery for all. I believe a new course is the right choice," the UN chief wrote.
To this end, the UN system and partners have proposed a Sustainable Development Goals (SDG) Stimulus to address deteriorating market conditions and accelerate progress toward the SDGs. The SDG Stimulus calls for a massive increase in public-sector commitments toward development, humanitarian and climate mitigation and adaptation by just 2 percent of global gross domestic product, he writes in the letter. "I call on the G20 finance ministers and central bank governors to reinforce an SDG stimulus to ensure that countries at all levels of development can respond to both immediate and long-term challenges."
Guterres noted that the SDG Stimulus consists of five recommendations: immediately enhance debt relief for vulnerable countries, leverage better the lending from multilateral development banks and public development banks to support the SDGs, involve private bondholders and sovereign debtors in debt relief efforts, structurally bolster liquidity support for vulnerable countries through an enhanced use of Special Drawing Rights, align financial flows with the SDGs and the Paris Agreement.
"Now more than ever, the leadership of the G20 is needed to steer the world out of its deepest crises. I look forward to working with the G20 to develop a common strategy to advance the recommendations of the SDG Stimulus," Guterres wrote.
The letter, dated Oct 12, was released on Thursday.