Study finds long-term COVID effects in patients
By MAY ZHOU in Houston | China Daily Global | Updated: 2022-10-14 10:49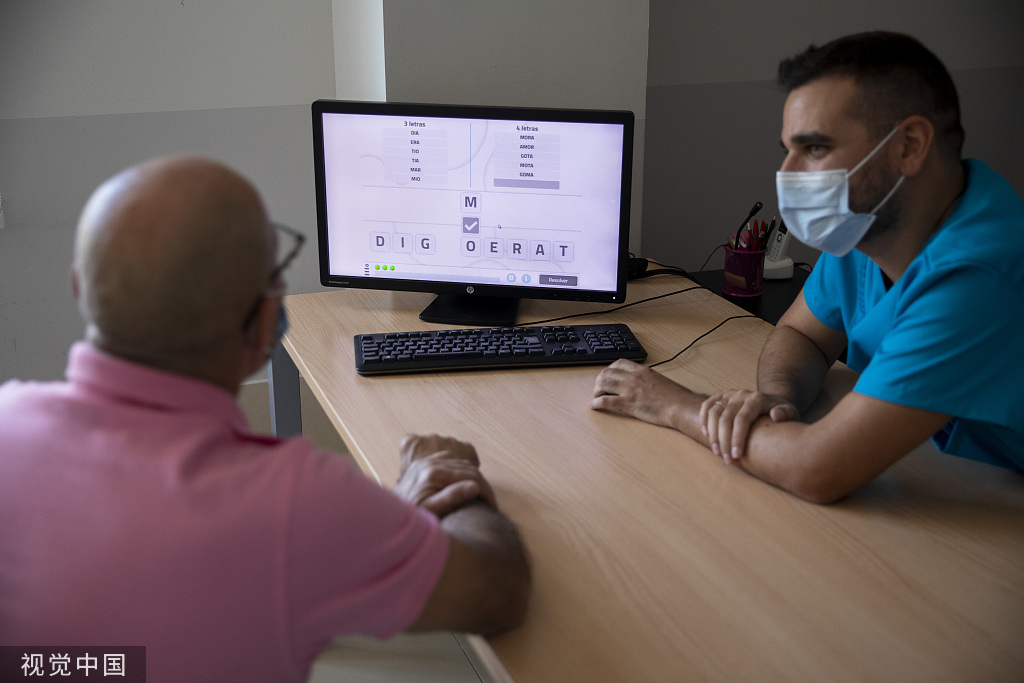 A study of more than 100,000 people found that those who were sick with COVID between six and 18 months, six percent of them had not fully recovered and 42 percent reported only partial recovery.
The study, entitled "COVID in Scotland Study'', is based on responses and collected data on 26 COVID-related symptoms.
It also found that between six and 18 months following symptomatic COVID-19 infection, while recovery status remained constant over follow-up for most, 13 percent reported improvement over time and 11 percent reported deterioration.
Slow recovery was associated with factors, including severe infection, old age, female, poor economic circumstances, and pre-existing respiratory disease, and depression.
The good news is that pre-infection vaccination was associated with reduced risk of persistent symptoms and people with asymptomatic infection are unlikely to develop COVID.
The study concluded that a wide range of persistent symptoms impaired daily activities and reduced quality of life, especially with symptoms of breathlessness, chest pain and palpitations, and confusion.
According to the US Government Accountability Office, between 7.7 to 23 million Americans have developed long COVID. Besides one million American lives lost to COVID-19, another one million people have been pushed out of workforce by the debilitating symptoms such as fatigue, cognitive impairment or "brain fog", shortness of breath, heart palpitations, sleep difficulties, and mood changes.
Jill Pell, a professor of public health at the University of Glasgow who led the research, told The Washington Post: "There are lots of different impacts going beyond health to quality of life, employment, schooling and the ability to look after yourself."
In an article on long COVID published in The Guardian, World Health Organization (WHO) Director General Dr Tedros Adhanom Ghebreyesus said it is devastating the lives and livelihoods of tens of millions of people and "the impact of long COVID for all countries is very serious and needs immediate and sustained action equivalent to its scale''.
According to WHO, COVID-19 has killed almost 6.5 million people and infected more than 600 million worldwide. It estimates that 10 percent to 20 percent – 60 to 120 million survivors have fallen into the long COVID subgroup and are suffering from symptoms such as fatigue, breathlessness, and cognitive dysfunction.
While the Scotland study didn't specify how more likely women would develop long COVID, Ghebreyesus wrote that according to the latest data from WHO and the Institute for Health Metrics and Evaluation (IHME), women are twice as likely as men to have contracted the condition. The data also suggested that at least 17 million people in the WHO European Region experienced long COVID in the first two years of the pandemic.
Ghebreyesus also pointed out that most COVID-19 data are currently from developed countries and the impact on low-income countries is unclear.
While the study found that vaccinated people reported fewer symptoms of long COVID symptoms, and post-infection vaccination may also reduce the risk or severity of long-COVID if given early following infection, a Pfizer executive admitted on Monday that the drug company didn't know whether its COVID vaccine prevented transmission of the virus when it began rolling out shots worldwide.
Janine Small, president of international developed markets at Pfizer, testified before the European Union Parliament. She was questioned by Dutch member Rob Roos: "Was the Pfizer COVID vaccine tested on stopping the transmission of the virus before it entered the market?"
"Regarding the question around did we know about stopping the immunization before it entered the market? No," she said, then added: "We had to really move at the speed of science to really understand what is taking place in the market, and from that point of view we had to do everything at risk."
Roos shared Small's response on Twitter and he called it "scandalous".