Extinct human species leaves its genetic legacy
By Barry He | China Daily Global | Updated: 2022-10-24 09:43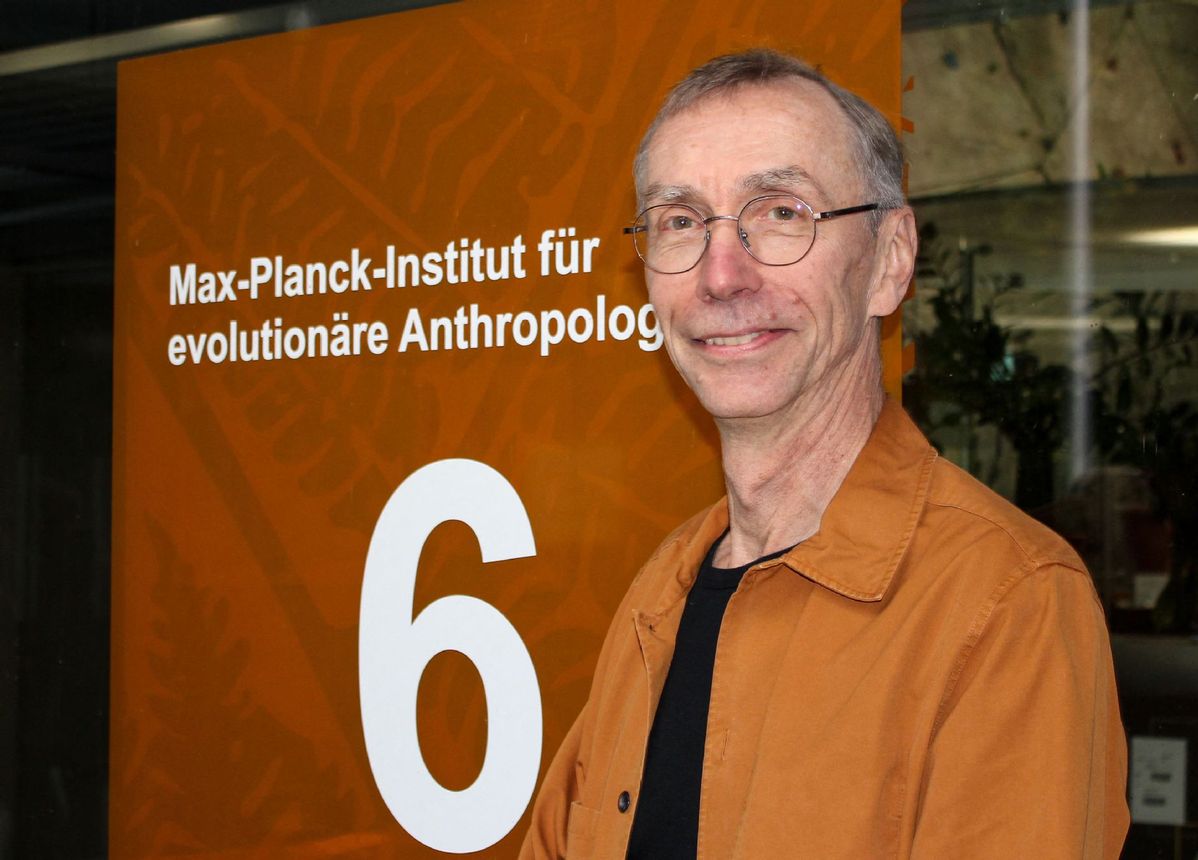 This month's winner of the Noble prize for Physiology and Medicine, Svante Paabo, achieved the near impossible by sequencing the genome of our extinct human species cousins, the Neandethals. By doing so, his work has clarified what distinguishes us as a species, and also what we may share with them.
Given that humans outside of Africa share one to three percent of our genetics with Neandethals through interbreeding, everything from our sense of smell to our immune systems, even how we respond to diseases like COVID-19, can be traced influentially back to our last living human relatives.
Early modern humans who spread around the world 80,000 years ago from Africa came across Neanderthals, our ancient human cousins who already populated parts of Asia and Europe. There the two distinct but closely related species interbred, with the echos of Neanderthal DNA still existing within modern day human populations. These genetic exchanges have left their marks on everything from our immune systems to our mood and heart health.
Neanderthal DNA has been linked to stronger immune reactions in fighting off certain diseases, and may make some of us more prone to allergies. Some toll-like receptor genes that detect bacteria, parasites and fungi, were found to originate from Neanderthal DNA and had highest prevalence in Europeans and Asians. This species of human lived in Eurasia for around 200,000 years longer than modern humans had upon their arrival, meaning that they were much better adapted to local foods and diseases. By interbreeding with them our modern human species Homo Sapiens gained these advantages to survive in this new environment. However, possessing Neanderthal DNA is correlated as being a major risk factor for experiencing severe Covid-19 symptoms.
Neanderthal DNA also contributes toward lower risks of prostate cancer and faster blood clotting. The latter figures, given that they lived fast-paced violent lives, with skeletons telling tails of a traumatic past. Skeletal analysis draws similarities with the injuries of modern Spanish bullfighters, testament to Neanderthal hunting tactics, often thought to involve charging large dangerous animals, spear in hand.
Curiously, researchers from the UK based Max Planck Institute found that residual Neanderthal DNA may result in experiencing pain more intensely. The team surveyed 362,000 people on pain experience, and corresponded their genetic profile with whether they had a Neanderthal variant of a particular ion channel, partly responsible for nerve signalling. Carrying this gene made people experience pain more, with their archaic human ancestry possibly to blame.
Once thought to be brutish ancestral relics, Neanderthals are now regarded as a sophisticated human species in their own right. On average they had larger brain volumes than us, and were capable of complex and sophisticated language. Why we survived and they did not has long been regarded a scientific mystery, with many academic debates still raging on to this day.
The extinct species however have left their genetic legacy, and more living Neanderthal DNA now spread out in our huge global modern population than ever did in the last Ice Age, meaning that this mysterious group of humans in a way still live on within us.
Barry He is a London-based columnist for China Daily.