French nuclear plant strikes to end
By JONATHAN POWELL | China Daily Global | Updated: 2022-10-25 10:26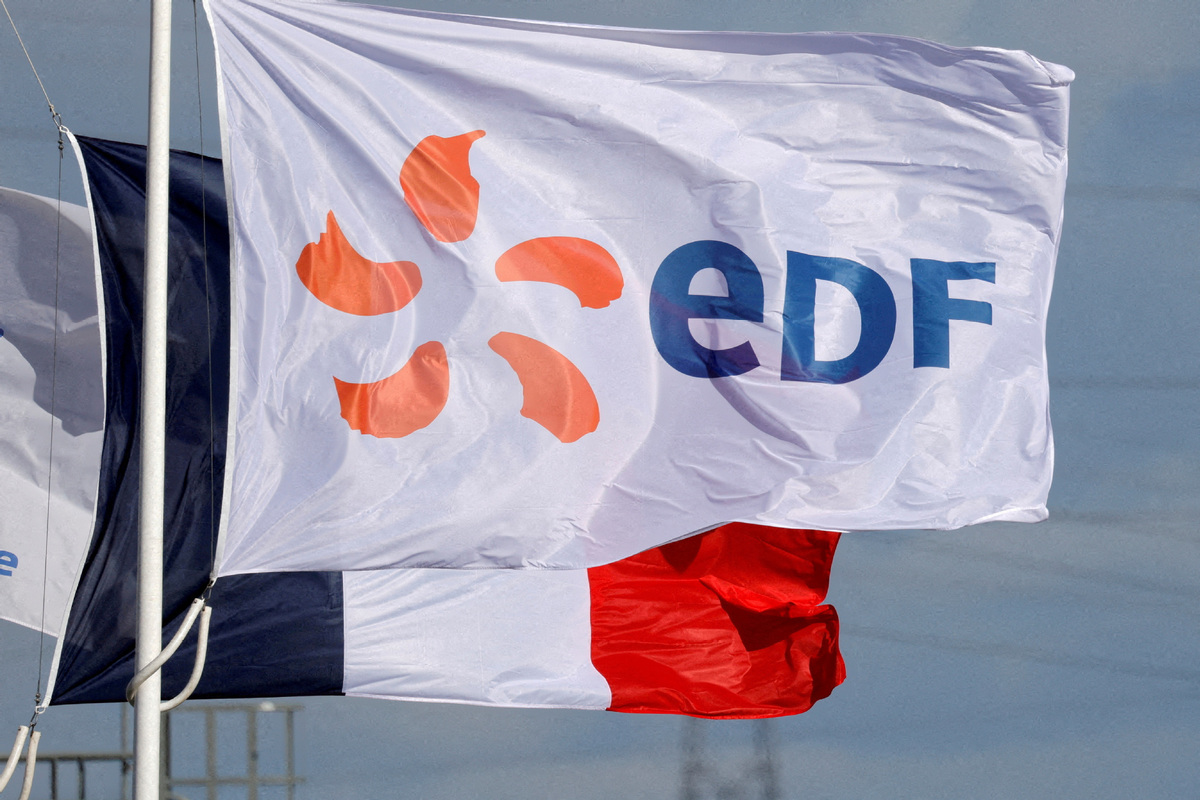 Workers' unions in France have agreed a pay deal with state electricity group EDF that could bring an end to weeks of strikes at nuclear power plants.
Amid restrictions on energy supplies from Russia, France needs its nuclear power plants, many of which have been down for maintenance work, back online, and the strike action threatened further delays.
France's national grid operator RTE had warned last week that prolonged strikes at EDF could have had "heavy consequences" for the country's electricity supplies over the coming winter.
France's nuclear output was already expected to hit a 30-year low this year because of a record number of reactor maintenance issues, reported Reuters.
But EDF said on Friday that wage talks with unions were over, and that a draft agreement had been sent out to staff for consultation.
A union official confirmed that under the deal the lowest paid nuclear sector workers will get a 5 percent wage increase and managers 2.5 percent plus bonuses, reported Agence France-Presse, or AFP.
"If the deal is ratified by unions on Monday, for us the matter is closed. Everyone will be back and working all out to get these plants back online," said Franck Redondo, Force Ouvriere trade union official at the Gravelines nuclear plant in northern France.
"The negotiations are over. An agreement will be submitted to labor unions for approval by employees," an EDF spokesman told AFP.
President Emmanuel Macron's government has been facing increasing social unrest due to high inflation. On Oct 16, thousands took to the streets in Paris, protesting against soaring prices and several trade unions called for a general strike.
Protests in the oil refinery sector have already led to petrol shortages across the country. AFP reported that nearly 20 percent of service stations were still without at least one type of fuel on Friday, the start of the fall school holidays, a major travel period.
Oil giant TotalEnergies has seen strikes at its refinery sites in France for nearly a month, as workers seek salary hikes they say would better reflect rising inflation.
But there are signs the disputes could be easing as the EDF deal would be the second industrial action in the energy sector resolved in a week. Reuters reported that only two of TotalEnergies' French refineries were still on strike on Thursday from a peak of five, and the country's petrol stations are being filled up again.
The strikes have come as Macron seeks to push his reformist agenda through Parliament, including an increase of the retirement age to 64 or 65 from the current 62. A previous effort to push through the changes resulted in a wave of large strikes two years ago, before the government abandoned the move amid the COVID-19 pandemic.