German government moves to legalize cannabis
By ANGUS McNEICE in London | China Daily Global | Updated: 2022-10-28 10:08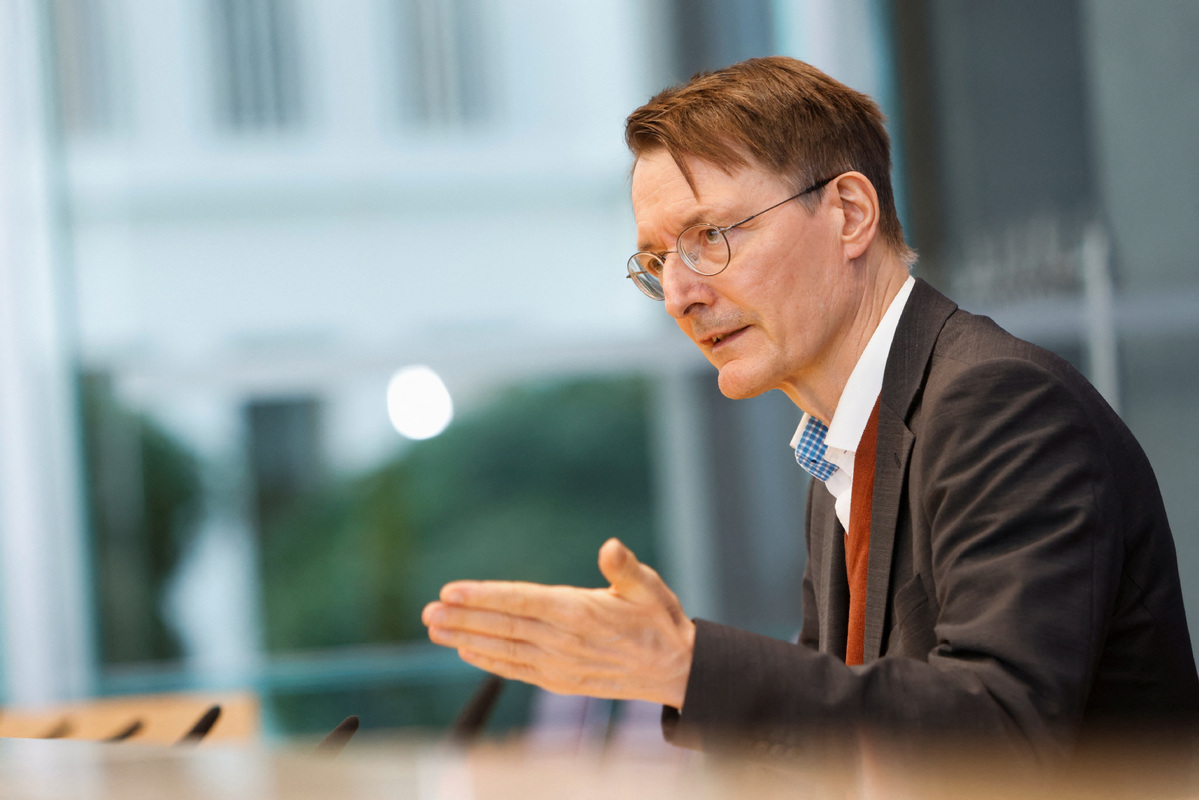 Germany could soon have the most liberal marijuana laws in Europe after the country's health ministry announced plans to legalize the sale, possession, and consumption of cannabis.
Health Minister Karl Lauterbach admitted that the country's current ban on recreational cannabis had not succeeded in controlling its consumption.
He said that the introduction of a controlled, legal market for recreational cannabis among adults will help protect consumers from the hazards of the black market.
"The drug policy must be renewed," Lauterbach told reporters on Wednesday. "We want to reform cannabis consumption from a health perspective."
Instead of limiting cannabis consumption, Lauterbach said that current laws forced consumers "into an undertow of crime". He also said that an unregulated market meant that potentially harmful cannabis products often fall into the hands of minors.
Under the new plan, select shops and pharmacies will be permitted to sell cannabis to people aged 18, who will be able to buy and carry a maximum of 30 grams.
Set to go into effect in 2024, the proposed legislation would amount to "the most liberal legalization of cannabis in Europe", said Lauterbach.
Malta allows for the legal possession and the non-profit trade of cannabis, while the plant is decriminalized in a dozen countries in Europe, including Portugal, Italy, Spain, and Belgium. In the Netherlands, possession is decriminalized and consumption is allowed in select coffee shops.
Beyond the European Union, the sale of recreational cannabis has been legalized in Uruguay, Thailand, Canada, and some states in the United States, meanwhile, possession and consumption are legal in Mexico, Georgia, and South Africa.
Germany must now submit its plans to the European Commission before a formal bill can be debated in the country's parliament.
A working paper on the legislation stipulates that Tetrahydrocannabinol, or THC will no longer be classed as a narcotic, and production, supply, and distribution will be permitted within a licensed and government-controlled framework.
Niklas Kouparanis, CEO of Bloomwell Group, which is a German medical cannabis supplier, questioned if the country had the domestic capacity to support the whole market.
"If the commission gives the green light, imports of cannabis should at least be permitted within the EU, ideally also outside the EU, as well," he said in a statement. "Domestic cultivation will hardly be able to meet the demand in the short term, nor will it be able to compete with the illicit market in terms of quality and price."
Kouparanis also questioned a regulation in the working paper that prevents the advertising of cannabis products.
"Businesses should somehow be able to inform their customers of their products for sale, even though advertisements will be prohibited," he said. "Otherwise, there is no chance for these to compete with the illicit market."