Zheng Xiaoying shares Chinese symphony orchestra with the world
CGTN | Updated: 2022-11-01 14:19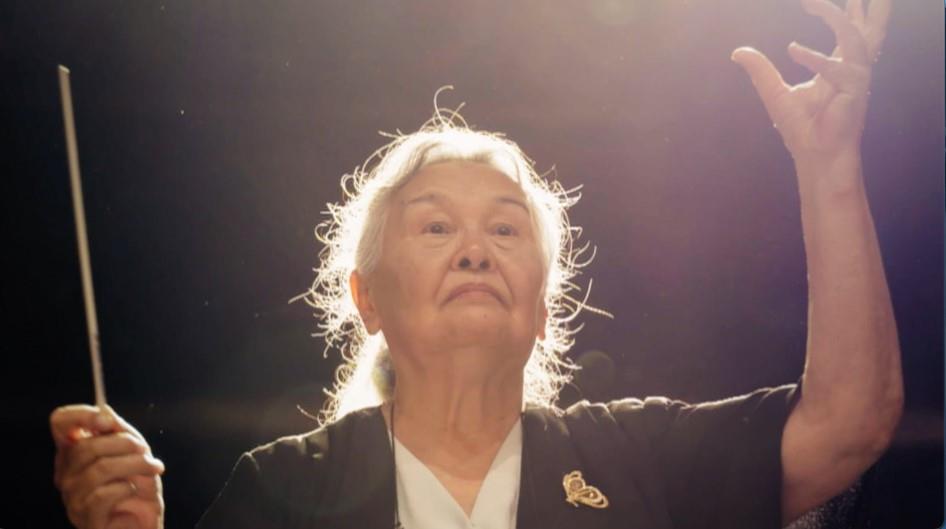 Vigorous, full of vitality and 93 years old, world-renowned Chinese conductor Zheng Xiaoying still shines on stage.
Zheng is the first female opera and symphony conductor in China. She is also the first Chinese conductor to perform at an opera house overseas. So far, she has conducted more than 1,600 concerts and opera works in over 20 countries and regions. In her career spanning over half a century, she has used music to nurture people's hearts and souls.
Zheng was born in Shanghai in September 1929. By the time she graduated from high school, the Chinese People's War of Liberation was in full swing. She had planned to pursue a medical career, but then changed her path and went to the liberated areas of the country instead. Her youth and passion for music helped her become a conductor in an art troupe.
Years of conducting in the art troupe gave her lots of inspiration. Zheng later studied at the composition department of the Central Conservatory of Music. After that, she pursued her dream of becoming a conductor.
In the early 1960s, Zheng was sent to the Moscow State Tchaikovsky Conservatory to study opera and symphony conducting, becoming the first professionally trained female conductor for chorus in China at that time.
As a student, she conducted the Italian opera "Tosca" in public at a large opera house in the Soviet Union and won great applause — not only for the wonderful performance, but also for the Chinese woman on the stage. Recalling this experience, Zheng said it was of great importance for her to become an opera symphony conductor and served as one of the turning points in her life.