Dance drama inspired by Yan'an
By Chen Nan | chinadaily.com.cn | Updated: 2022-11-07 12:32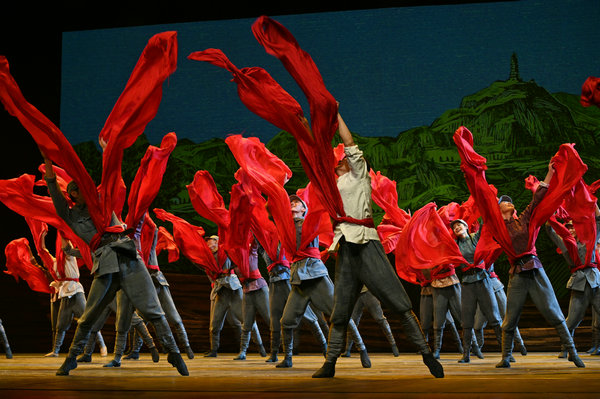 The Spring in Yangjialing, an original dance drama, premiered at the National Centre for the Performing Arts in Beijing.
Co-produced by the NCPA and Beijing Dance Academy, the dance drama was inspired by woodcarving paintings in Yan'an, Shaanxi province, which was a unique form of visual art portraying important events and the daily life of the local people of the former revolutionary base of the Communist Party of China.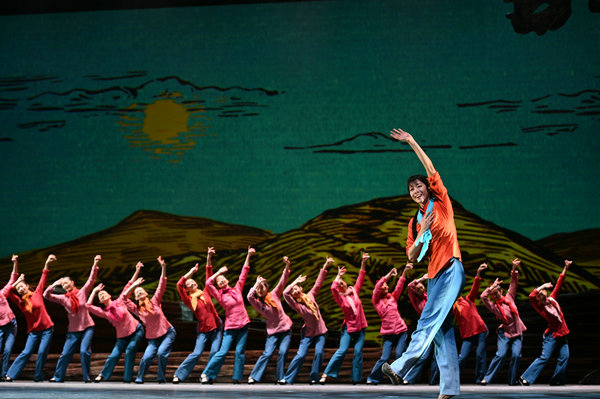 In 1942, the Yan'an Forum on Literature and Art was held at Yangjialing, which is considered a milestone for the development of the country's literature and art. The dance drama portrays how people created literature works, artwork and songs during the 1930s and 1940s.
Folk dance and music from Yan'an are also featured in the dance drama.
The dance drama gathers creative members from Beijing Dance Academy, including director Zhang Xiaomei and scriptwriter Xu Rui.
On Nov 6, 8 and 9 the dance drama will be staged at the NCPA.