Malaysian man pursues flute dream in China
Xinhua | Updated: 2022-11-14 11:16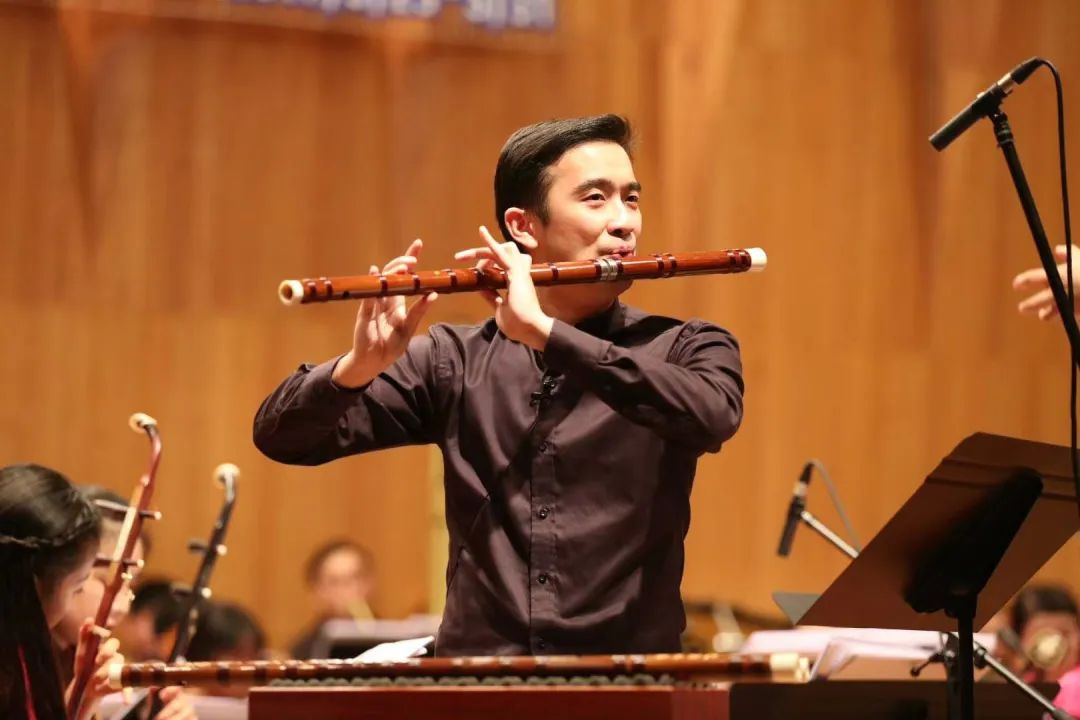 When Gill Toh first came to China to pursue his flute dream, the Malaysian man had never expected that his dream could take root in China.
On the stage, Toh, 36, is a Chinese bamboo flute performer. Offstage, he is a teacher of Chinese bamboo flute at Guangxi Arts University.
Toh's love for the Chinese bamboo flute began in elementary school when his elder brother joined the Chinese orchestra in middle school to learn to play the musical instrument. "The clear sound of the bamboo flute guided me onto the road of flute learning," he said.
As he got older, Toh went to Singapore for further study. "Back then, I thought it would be a path with few travelers, like a concert without fellow musicians," he said.
According to Toh, there were few professional Chinese bamboo flute teachers in Malaysia, and the environment for cultivating bamboo flute players was limited.
In 2005, Toh made a bold decision. He applied for retention of his admission qualifications to the university he was already enrolled in, and set off for Beijing. "I decided to apply for the Central Conservatory of Music," he said. A new chapter of his life thus began.
"The masters that I once saw from videos stood right in front of me," Toh said, adding that studying in China has broadened his horizon, enlightened him with a new level of performance, and encouraged him to keep going on.
After getting his bachelor's degree, Toh started to teach Chinese bamboo flute in Malaysia and Singapore. "It felt that I could see the end of the life at a glance," he recalled. His desire to improve his performance skills and his yearning for knowledge drove him back to the Central Conservatory of Music for postgraduate studies.
Toh had planned to return to Malaysia after graduation, but upon graduation, Guangxi Arts University offered him a job. "At that time, it was rare for Chinese universities to hire foreigners as folk music teachers. The job offer gave me a chance to stay in China," he said.
"Guangxi and ASEAN countries are geographically close and culturally connected. The university also has many students from ASEAN," he said.
Since 2012, the China-ASEAN Music Festival, sponsored by Guangxi Arts University, has been held. Over the past decade, there were shows of operas, symphonies and orchestras, as well as ASEAN folk songs and dances. "I can feel the charm of cultural openness and communication," Toh said.
During his stay in China, he has also joined teams and performed in countries such as Vietnam, the Philippines, and Cambodia. "We tried to combine Chinese bamboo flute and local musical instruments in an ensemble," Toh said. "Communication and innovation promoted the development of diverse art culture and enriched the cultural connotation and layers of art."
In recent years, Toh would return to Malaysia during holidays to promote the art of Chinese bamboo flute. "When I was young, I was a flute performer on the stage. Years later, I have the opportunity to pass on my experience to children who share the same love for bamboo flute," he said.
Having been in China for more than a decade, Toh's love for the country has long been rooted in his heart, and he is looking forward to the prosperity and development of cultural industries in China.
"China's opening up has given me great opportunities in my career, and I love my current work and life here," Toh said, hoping that in the future, more young people from ASEAN countries will seize the opportunities of China's opening up and realize their self-value in China.