Analysts highlight 'importance' of German chancellor's visit to Beijing amid tension
By Wang Mingjie in London | chinadaily.com.cn | Updated: 2022-11-17 01:14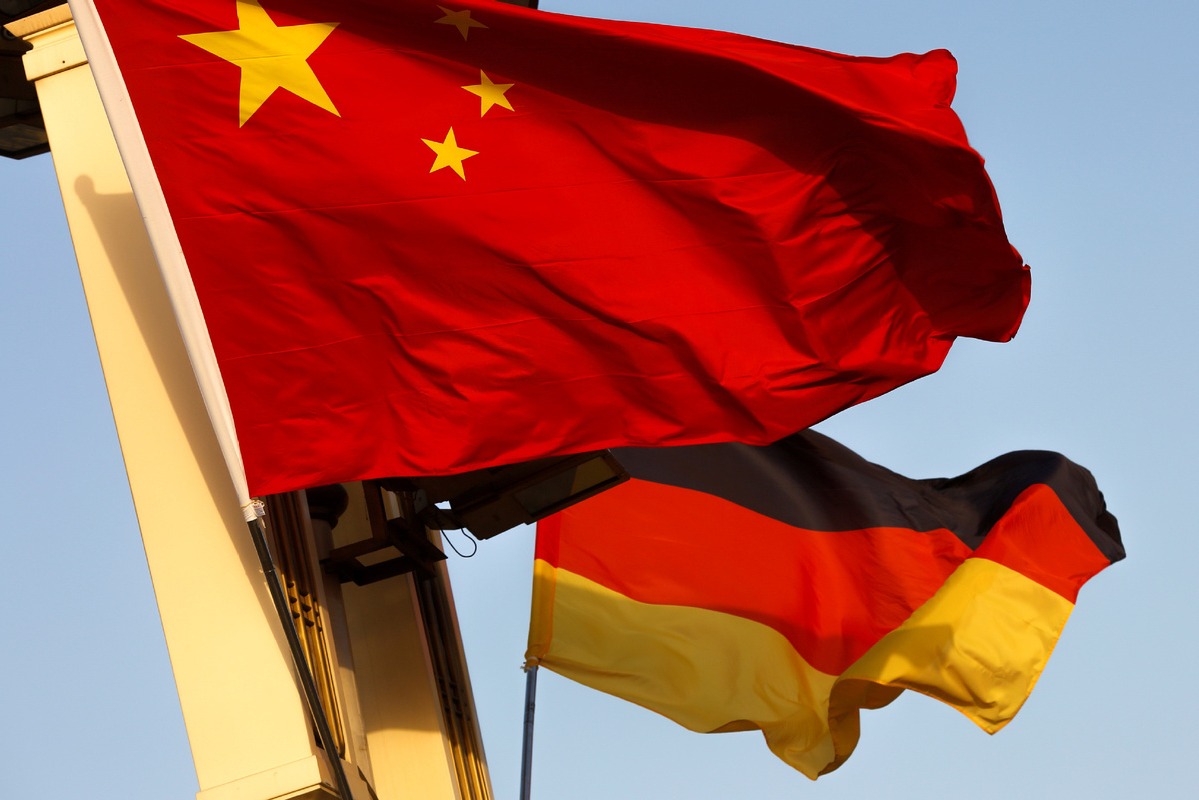 High-level visits between Chinese and foreign leaders were stalled for nearly three years due to the COVID-19 pandemic, so when German Chancellor Olaf Scholz announced his inaugural visit to China, the first of any G7 leader in this period, the trip was instantly under the spotlight.
Experts hailed the visit as significant, presenting opportunities for politicians and business people to engage in direct conversation.
Doris Fischer, professor of China business and economics at the University of Wuerzburg in Germany, said: "After close to three years of pandemic-related interruption of direct talks, this visit is a welcome change. It is obviously better to talk with each other directly than via digital media."
Hermann Simon, chairman of a consultancy firm Simon-Kucher and Partners in Bonn, Germany, said "nothing can replace face-to-face meetings between the leaders" and depicted Scholz's visit as "remarkable and important".
"It is the first visit by a Western leader since COVID-19. Trust has suffered due to the lack of face-to-face meetings, and a personal visit can help restore it," he said. "Second, there is an urgent need to reduce tensions between China and the West. The visit can also contribute to this."
Wang Dingnan, a policy analyst at Berlin-based consultancy Western-Eastern Analysis, said: "By accepting the invitation, Chancellor Scholz has shown the German side's willingness to exchange views with China and sustain cooperation in all necessary fields."
The COVID-19 pandemic and the Russia-Ukraine conflict have highlighted to German companies the risk of excessive dependencies in economic relations, arising from a lack of alternative suppliers, as evidenced by Germany's dependence on Russian gas.
Some critics are questioning whether Berlin should maintain a cozy economic partnership with China.
In his op-ed piece for the German newspaper Frankfurter Allgemeine Zeitung prior to his visit, Scholz said: "China remains an important business and trading partner for Germany and Europe — we don't want to decouple from it.
"Today's China isn't the same as the China of five or 10 years ago … And as China changes, the way that we deal with China must change too."
According to Germany's Federal Statistical Office, China was its most important trading partner last year and for the sixth consecutive year, with trade volume amounting to more than 246.5 billion euros ($246.3 billion).
The European Union has described China as a mix of partner, competitor and rival. In dealing with its relations with China, Scholz said: "We must address this by accepting the competition … At the same time, we must explore where cooperation remains in our mutual interest. Ultimately, the world needs China."
Fischer said: "Reducing the dependence does not necessarily imply reducing economic relations with China. The same can be achieved by expanding economic relations with other countries while still intensively cooperating with China."
Christian Growitsch, institute director at Fraunhofer Center for International Management and Knowledge Economy, said: "Diversification of supply and value chains seems to have obviously gained importance for German companies, the German government and the European Union as a whole.
"As some German government officials have put it: Germany will not be naive. Or, from an economic perspective, German firms should not act solely short-term profit- oriented in the future, but take strategic considerations into account — something which they could learn from Chinese companies, incidentally," he added.
One crucial issue before Scholz's visit was his decision to give the go-ahead to allow the Chinese shipping group Cosco to buy a minority 24.9 percent stake in a Hamburg container port, with some critics alleging the approval of the deal was a "must" condition from the Chinese government before the trip.
But Wang said: "Although many tend to look at the two issues in the same vein, there isn't a direct connection between the chancellor's backing of the Cosco deal and the preparation of his trip to China."
The Hamburg port investment deal was concluded in September 2021 between Cosco and the Hamburg port logistics company HHLA.
From China's point of view, Wang said: "The policymakers treated the Hamburg port controversy mostly as a business matter. The Chinese leadership, when sending an invitation to Scholz, had no intention to make the Cosco deal a precondition for receiving the German chancellor in Beijing."
He added: "On the German side, the atmosphere was very different. The Cosco investment deal was loaded with symbolic significance by German media and politicians. Voicing their objections, the Greens and Free Democrats wanted to use the controversy as a political pressure point to more fundamentally shape the government's China policy for their advantage."