Beef cattle business leads Inner Mongolia herdsmen to prosperity
By Yuan Hui and Yang Min | chinadaily.com.cn | Updated: 2022-11-20 11:12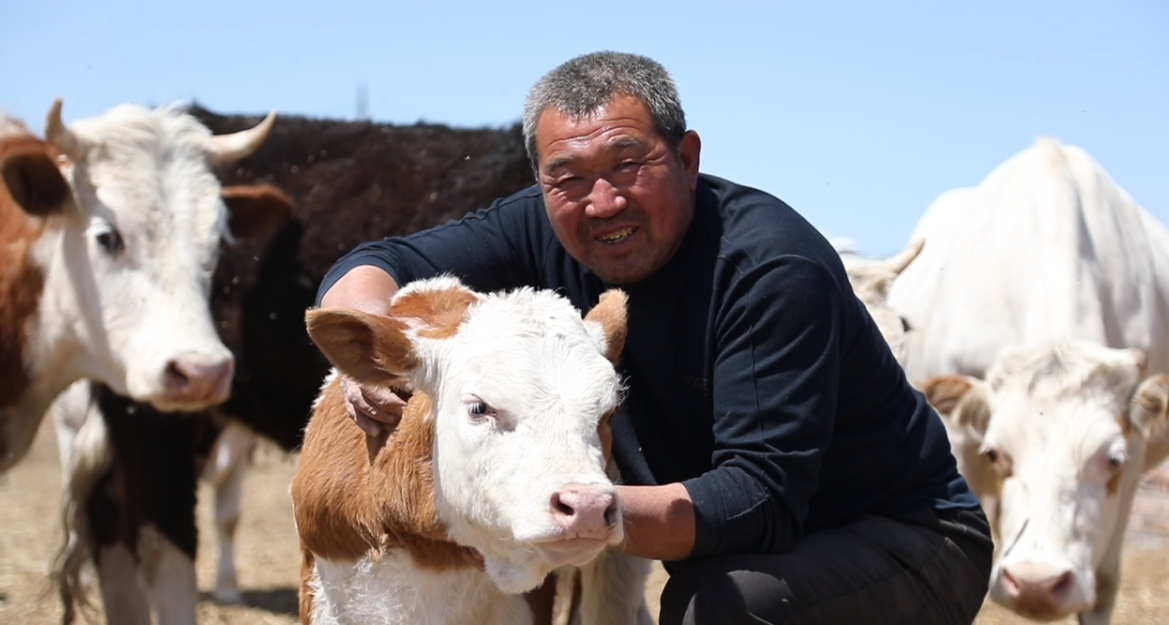 The standard of living for herdsmen is on the rise in Horqin Right Wing Middle Banner, in North China's Inner Mongolia autonomous region, thanks to the development of a complete beef cattle industrial chain.
Local herdsman Wu Qishisan has shaken off poverty by benefiting from the banner's cattle industry move.
The Agricultural Bank of Inner Mongolia broke through the local tradition that live cattle cannot be mortgaged, and innovatively carried out live cattle mortgage loans, which suddenly aroused the enthusiasm of farmers and herdsmen.
Wu borrowed a total of 400,000 yuan ($56,180) in loans in the past two years to build new standardized sheds and raise more than 100 Simmental cattle.
Simmental is a beef cattle breed with an improved quality compared with traditional breeds, a Simmental cattle can sell for 7,000 yuan more than a traditional one.
"The breeding benefits are getting better and better! " Wu said.
To date, the Agricultural Bank of Inner Mongolia has issued 2.53 billion yuan of live cattle mortgage loans in the banner, benefiting five leading enterprises and more than 22,000 herdsman households.
While sparking the increase of cattle breeding numbers, local resident enterprise Inner Mongolia Zhongnong Xing'an Breeding Cattle Technology Co provides technical support to ensure the cattle breeding quality.
The company can produce more than 10,000 doses of high-quality frozen semen every day and can guide breeding techniques, allowing herdsmen to raise cattle with twice the result but half the effort.
From September 2020 to the present, the company has distributed 160,000 doses of high-quality frozen semen, free of charge, resulting in 62,000 cows being bred and 37,000 calves being born.
Additionally, to reduce the cost of raising cattle, the banner has invested more than 10 million yuan for the introduction of straw comprehensive utilization technology, that can turn corn straw that would typically cause pollution when burning into "sweet pastry".
At present, this technology has made the comprehensive utilization rate of straw there reach 90 percent.
In a bid to further complete the industry chain, the local government has introduced projects from forage, breeding, fattening to processing, logistics, and catering. With the implementation of industrial development promotions, the number of beef cattle in the banner has increased from 166,000 in 2018 to 407,600 now, and the number of beef cattle farmers and cooperatives rose from 15,000 and 200 in 2018 to 30,000 and 400, respectively.
Driven by the beef cattle industry, the per capita disposable income of farmers and herdsmen in the banner increased from 9,700 yuan in 2018 to 10,835 yuan in 2021.