Concept Genesis goes topless
China Daily | Updated: 2022-11-21 07:22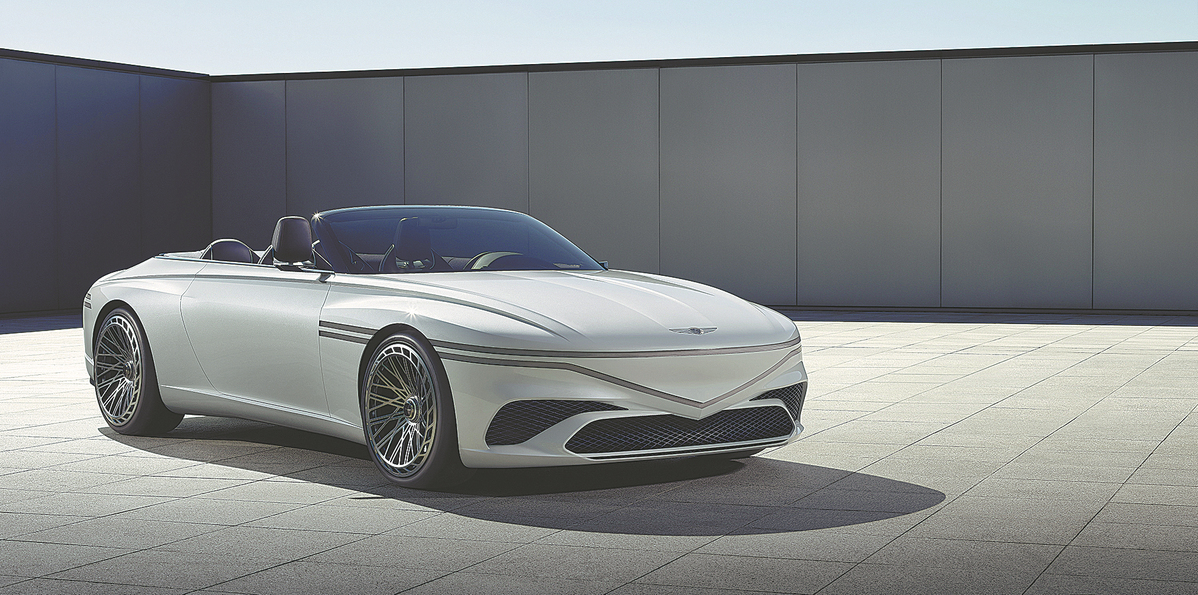 South Korean premium marque Genesis unveiled the X Convertible Concept on Wednesday, saying that the four-seater embodies its design philosophy of Athletic Elegance.
The concept has a hardtop with transparent panels that keeps the cabin feeling open and spacious even when the roof is up.
The front of the vehicle has Genesis' new electric vehicle face, which is an abstract interpretation of Genesis' Crest Grille. The concept's exterior is painted in Crane White, as the birds represent nobility and sanctity in South Korean culture.
The interior design takes inspiration from South Korean roof architecture, which is a nod to the brand's origins.
Genesis revealed no technical details about the X Convertible, only stating that it uses the same electric powertrain and architecture as the previous two X concepts. They are the X Concept unveiled in 2021 and the X Speedium Coupe Concept revealed earlier this year.
Luc Donckerwolke, chief creative officer of Genesis, said electric powertrain offers the perfect scenario to enjoy nature and propel the brand to create vehicles with greater emotional resonance.
Genesis has said that it plans to go all-electric by 2030 and it will begin phasing out internal combustion vehicles in 2025.