Forum explores theater exchanges
By Cheng Yuezhu | China Daily | Updated: 2022-11-21 10:17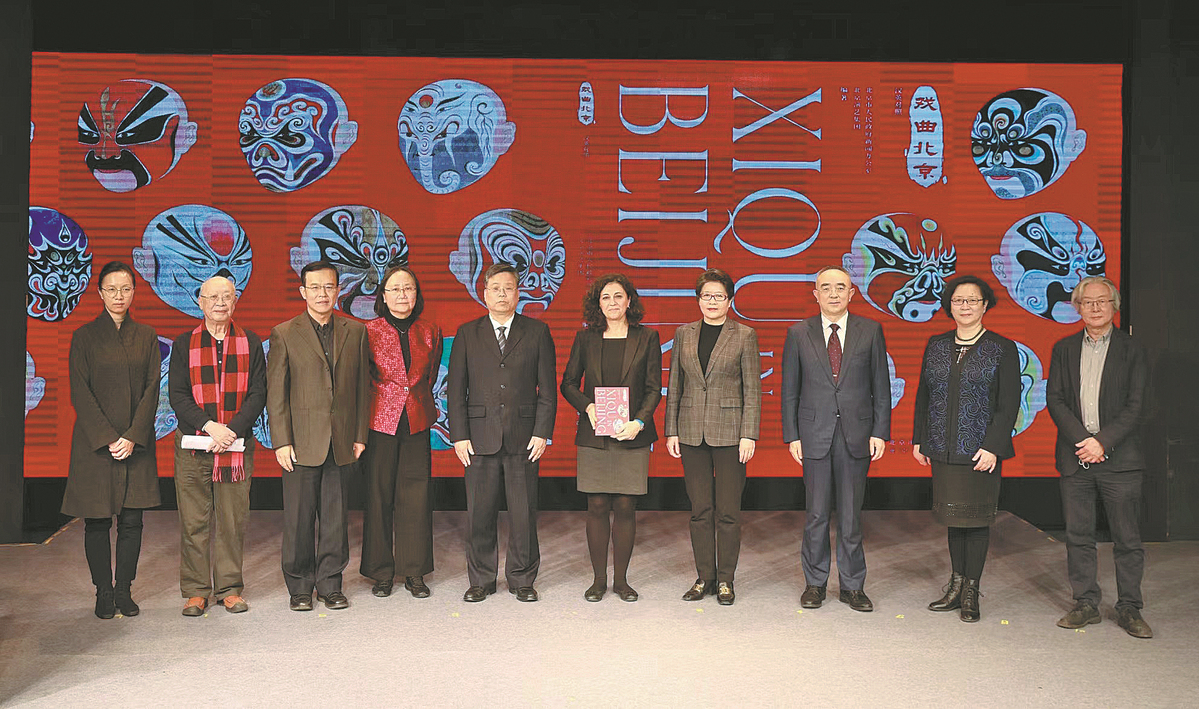 Theater director Luo Jinlin told of his family's special connection with Greece at a recent forum in Beijing on theater arts in China and Greece.
"My family is a unique example in Sino-Greek exchanges. My father Luo Niansheng was the first Chinese student to study in Greece," Luo said in his keynote speech earlier this month.
"After returning to China, apart from working as a university teacher, he translated ancient Greek theater and literature works, studied the culture and civilization of Greece, and devoted his whole life to introducing ancient Greece to Chinese people."
Under his father's influence, Luo Jinlin took courses in Western theater at the Central Academy of Drama in Beijing, and directed the first Chinese version of the Greek tragedy Oedipus the King in 1986.
He has also been exploring ways of presenting Greek theater using traditional Chinese opera styles since 1989. He directed two Hebei Bangzi Opera productions based on Greek tragedies, Medea and Thebes, and a Pingju Opera production Trilogy of Oresteia.
So far, he has directed 14 ancient Greek tragedies and two comedies, some of which have been performed in Europe, Asia and South America.
His daughter Luo Tong worked on bringing Chinese culture to Greece, having studied there and founded the InterChina cultural center in the country. For almost three decades, she was dedicated to promoting Chinese culture in Greece, offering Chinese lessons, organizing cultural events and supporting official Sino-Greek exchanges.
"The art form of drama was brought into China, while traditional Chinese opera is native. In order to localize drama and develop traditional Chinese opera, we need to compare and contrast these two art forms, to learn from their advantages in the aspects of aesthetics and ways of expression," he said.
The forum, titled The Dialogue for City Temperature, took place on Nov 10 in Beijing's Ju Yin Theater, in line with this year's 50th anniversary of diplomatic relations between China and Greece.
The forum was guided by the information office of Beijing municipality and the Chinese embassy in the Hellenic Republic, and hosted by Beijing Performance and Arts Group.
More than 20 government officials and theater experts from both China and Greece attended the forum in person or via video link.
The forum included keynote speeches given by theater experts, and two panel discussions on the exchange between Chinese traditional opera and Greek theater, and new ways to promote Chinese traditional opera in an international context.
Luo Jinlin's works in Hebei Bangzi Opera and Pingju Opera were produced by Beijing Hebei Bangzi Opera Troupe and China Pingju Opera Theater, both of which are affiliated to the Beijing Performance and Arts Group.
Zhao Jiachen, chairperson of the board of Beijing Performance and Arts Group, said in her speech that the group has been devoted to promoting international exchange in the performing arts field by bringing Chinese traditional opera works to theater festivals around the world.
The group's New Drama magazine has also been publishing translated scripts by master playwrights as well as introducing the trends and theories of global theater.
"In the future, our group will continue to promote theater exchanges between China and other countries wholeheartedly, and present more high-standard theatrical works with Chinese cultural elements," Zhao said.