A spoonful of sugar: New costume drama 'New Life Begins'
By Li Hongrui | chinadaily.com.cn | Updated: 2022-11-21 11:40
If you need something easy and funny to enjoy, the recent hot costume drama New Life Begins might be the show for you.
The 40-episode show is an adaptation of an online novel featuring the Qing Dynasty (1644-1911).
As costume dramas were often criticized for presenting inaccurate history, the TV adaptation was given a fictional time background, giving the screenwriter more freedom to add amusing plots in it.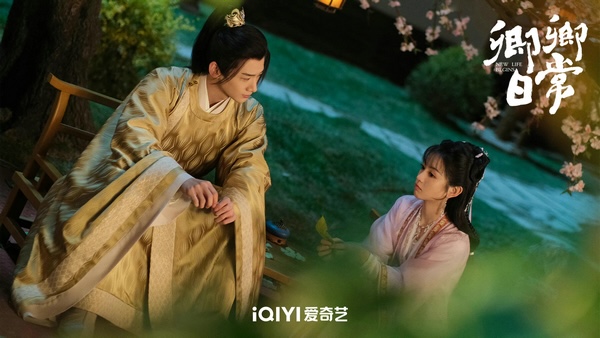 Starring actor Bai Jingting and actress Tian Xiwei, the tale is set in a place with nine independent kingdoms. Each kingdom has unique customs, especially in regards to matrimony. As the protagonists come from different kingdoms, the cultural differences brings them both surprising delights and unexpected conflicts.
Up to now, the streaming site iQIYI has released 18 episodes of the drama.
Netizens gave the show 7.6 points out of 10 on Douban (one of China's most visited review websites), mostly praising the drama for its warm-hearted characters and playful lines.
A Douban user TT in Guangdong province said, "The drama is a spoonful of sugar to ease the bitter taste of my life".
However, many viewers took it as a shallow production with brainless internet memes.
"If it is to cook up a show stuffed with memes on the internet, then I can be a screenwriter too," netizen Kekeke remarked.