China-EU cooperation key for world
By CHEN YINGQUN | China Daily | Updated: 2022-11-22 07:38
Efforts to lift bilateral ties will also aid global economic recovery, experts say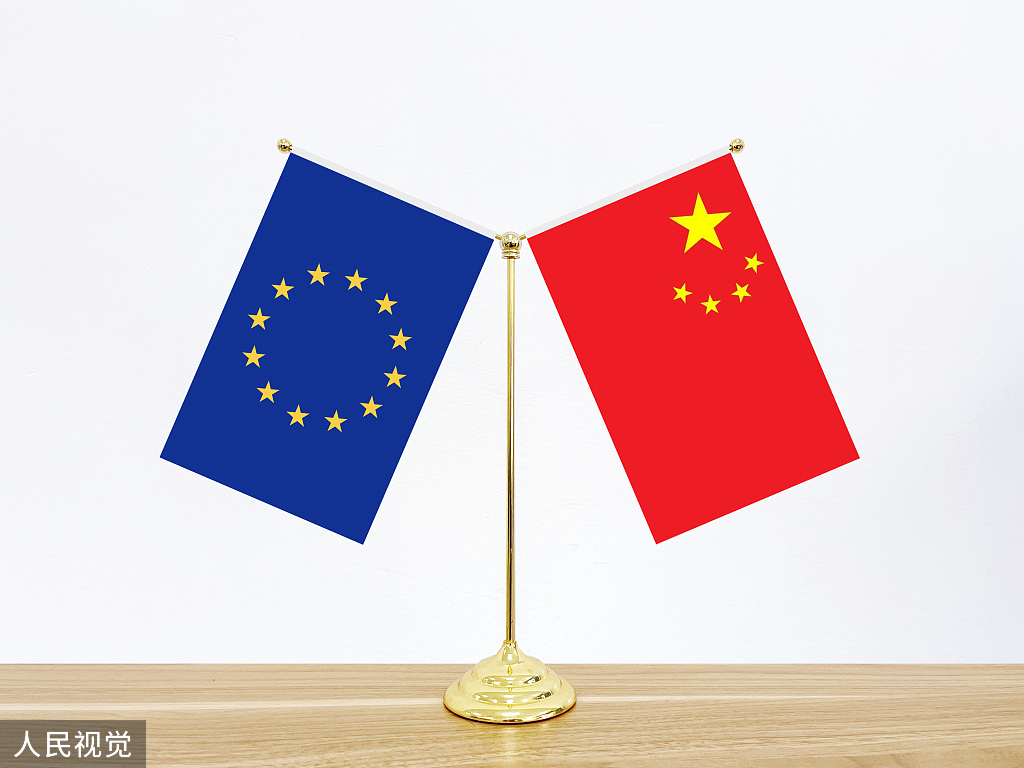 China and the European Union, as major economies, need to deepen mutually beneficial cooperation to help the global economy recover, analysts said.
After meeting German Chancellor Olaf Scholz in Beijing this month, President Xi Jinping had discussions with leaders of a number of European countries on Indonesia's resort island of Bali last week. Among the leaders he met during the G20 Summit were French President Emmanuel Macron and Italian Prime Minister Giorgia Meloni.
During these meetings, Xi said that China and the EU should adhere to the spirit of independence and autonomy, as well as openness and cooperation, to put bilateral relations back on the right track for steady progress. By doing so, the two sides can inject stability and positive energy into the world.
With the world experiencing turbulence and changes, it is of great significance for China and the EU to jointly uphold multilateralism, enhance political mutual trust and strengthen strategic coordination, said Tian Dewen, deputy director of the Institute of Russian, East European and Central Asian Studies at the Chinese Academy of Social Sciences.
"The meetings between the leaders of China and EU member states send positive signals to the world and will increase the confidence of China-EU relations and inject impetus into bilateral practical cooperation," he said.
Tian said that after years of development, the economic ties between China and the EU have become strong. For Europe, which is in the midst of an energy crisis and economic difficulties, it is of great importance to deepen ties with China and expand practical cooperation in the economic and trade fields.
Despite the impact of the COVID-19 pandemic, the value of bilateral trade exceeded $800 billion for the first time, and the cumulative two-way investment exceeded $270 billion last year. In the first eight months of 2022, trade between the two sides amounted to $575.22 billion, rising 8.8 percent year-on-year. Investment from the EU in China soared to $7.45 billion, up 121.5 percent year-on-year, according to official figures.
Jeffrey Lou, president and chairman of German chemical manufacturer BASF Greater China, said the company is well-positioned to gain from future growth in China.
"BASF's investments in China, the world's largest chemical market, are in line with our strategy of producing where our customers are," Lou said.
BASF generated sales of around 12 billion euros ($12.28 billion) with customers in China in 2021 and had 11,070 employees at the end of the year.
Lou said that by 2030, China will account for more than two-thirds of global growth in chemical production, with around half of that from China.
"Further developing our business in China, where we are competitive with our technologies and market positions, is of high strategic as well as economic value and will further increase our regional diversification," he said.
Denis Depoux, global managing director of consultancy Roland Berger, said that, coming soon after Scholz's visit to China at the beginning of this month, the meeting between Macron and Xi was "very meaningful".
France and Germany are the two leading economies and political heavyweights of the EU, he said.
"The economic relationship between Europe, including France and Germany, and China, is a strong driver of global trade, investment, and innovation across multiple sectors and bears particular importance at a time the Chinese economy is entering a new era of transformation around industrial modernization, decarbonization and common prosperity," he said.
He said that the competitiveness of the Chinese supply chain has even improved despite the COVID-19 pandemic, as Chinese and foreign companies invested heavily to modernize their production systems in 2021, when most of the global manufacturing was still crippled by the COVID-19 disruptions.
"The continuous surge in Chinese exports, even in 2022 so far, demonstrates this resilience and competitiveness," he said.
Dong Yifan, an assistant research fellow at the Beijing-based China Institutes of Contemporary International Relations, said that many European politicians have recently made statements or taken concrete measures to recognize the importance of China-EU economic and trade cooperation and mutually beneficial relations, despite unfounded criticism of China by some.
This shows that the EU is taking a more rational and pragmatic attitude toward China-EU relations and has figured out where its interests lie, Dong said.
chenyingqun@chinadaily.com.cn