Singapore offers good example for others
By LI YANG | China Daily | Updated: 2022-11-22 07:56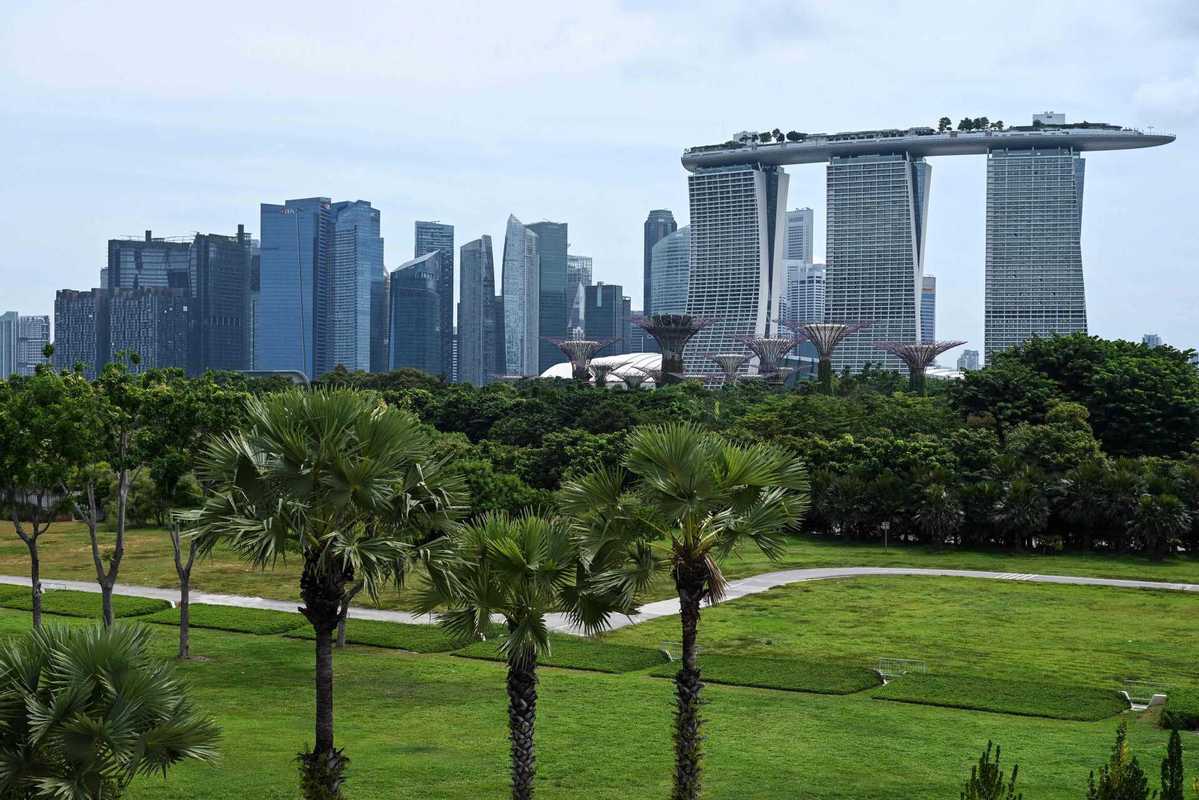 The international environment is complicated, and the important thing is whether Singapore can maintain mutual trust and good state-to-state relations with China, as the potential of bilateral cooperation remains huge.
That's the message Singaporean Prime Minister Lee Hsien Loong gave the media while responding to questions on the country's relations with China after he wrapped up his trip to the APEC Economic Leaders' Meeting in Bangkok, Thailand, on Sunday.
He believes that there are many areas where the two sides can work together to further deepen their cooperation, and most importantly the willingness of both sides to do so is equally firm. That's why he thinks that Singapore can continue to deepen its exchanges with China.
In his meeting with the Chinese president on the sidelines of the meeting, the Singaporean leader reaffirmed the close and multi-faceted partnership between Singapore and China.
Singapore and China have a very good mechanism for deepening cooperation through the Joint Council for Bilateral Cooperation. The council has just held its 18th meeting in Singapore earlier this month yielding fruitful results, with 19 agreements of various kinds signed, and the scope of the cooperation can only be described as extensive.
Singapore has set a good example in showing to the world, including the United States, that deepening economic and trade cooperation with China does not conflict with developing good relations with the US at the same time, despite the latter always suggesting the contrary.
That's why Lee was happy to see the meeting between US and Chinese leaders ahead of the G20 Summit in Bali, Indonesia, last week, saying that their meeting is a positive development, despite the fact that the two sides still have a long way to go to resolve their divergences and turn things around. But at least it is positive that both countries acknowledge the need to try to stabilize relations and do not want to collide with each other, he said.
That explains why Lee attaches great significance to multilateral meetings, as he thinks that these meetings serve as valuable opportunities for decision-makers of big economies to get to know about small economies' concerns on an equal footing.
Singapore values every chance to deepen the mutual understanding and trust between it and other countries, and always focuses on increasing the common interests of all countries.
That is the lesson it offers to some major economies which believe in a zero-sum game, as well as those that are anxiously choosing sides between big countries without knowing that losing themselves will deprive them of a chance to make real choices.