Families with a proud legacy in China
By Rena Li | China Daily | Updated: 2022-11-22 08:43
Lifelong dedication
The Endicott family lived in Sichuan province for three generations, leaving another legacy to be remembered and celebrated. James Gareth Endicott (1898-1993), who was widely known by his Chinese name Wen Youzhang, was born in 1898 of Canadian missionary parents in Sichuan.
James Endicott worked in Chongqing from 1925 to 1940 and contributed greatly and bravely to the War of Resistance Against Japanese Aggression (1931-45).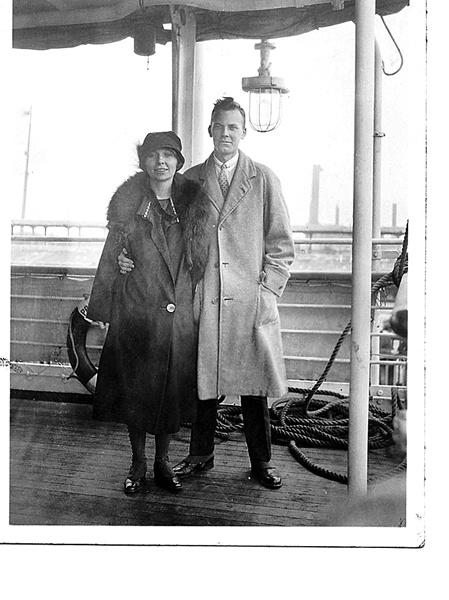 Marion Endicott, the granddaughter of James Endicott, said his grandfather tried to engage with Chinese people when he was young, but the beginning was not necessarily successful.
"As the Christians think their ideas better, they thought the Chinese are not going to go to heaven unless they understand about Jesus," Marion Endicott told China Daily.
According to Marion Endicott, during part of James Endicott's work for the US government in the 1940s, he began to meet with young Chinese communists, who were also engaged in the fight against the Japanese.
"In the process, my grandfather began to understand that Chiang Kai-shek was corrupt, and began to appreciate those communists — actually they were the ones who were going to save China. And so he supported them. And in supporting them, he also risked his own life to do so," Marion Endicott recalled.
After China's Civil War resumed in 1945, James Endicott became a strong supporter of the communists, and moved to Shanghai to publish an anti-Kuomintang Shanghai newsletter and provide underground help to Chinese progressive youth.
Marion Endicott revealed that her grandfather had a very special relationship with Zhou Enlai, who later became the first premier of New China. When it was time for James Endicott to leave China, he met with Zhou in Shanghai and asked what he could do to help. Zhou told him that "well, the main thing you could do is to help the West understand China and to understand what is coming to New China".
"So my grandfather dedicated the rest of his life to do that," said Marion Endicott. "And in addition to that, he focused on world peace. He was one of the leaders of the World Congress of Peace."
After returning to Canada in 1947, James Endicott founded and became chairman of the Canadian Peace Congress in 1949, when he hailed the founding the People's Republic of China. He also became a senior figure in the World Peace Council, serving as president of the International Institute for Peace from 1957 until 1971.
During the Cold War and for more than 40 years, James Endicott advocated understanding and friendship with New China. His advocacy led to public controversy with his church and Canadian government, which at one time considered putting him on trial for treason.
Before the end of James Endicott's life, the City of Toronto and York University all recognized him as one of Canada's prophetic voices in coming to terms with the march of history in Asia and for the possibility of peaceful coexistence between differing social systems. Shortly before he passed away in 1993, the Chinese government honored James Endicott with the People's Friendship Ambassador Award.