FM spokesman asks for US to listen to reasonable voices on trade
By ZHAO JIA | chinadaily.com.cn | Updated: 2022-11-22 20:33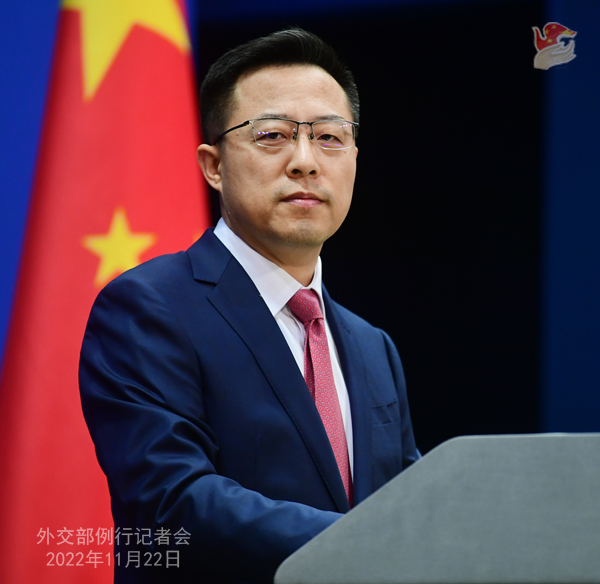 Foreign Ministry spokesman Zhao Lijian on Tuesday called on the United States to listen to rational voices from the international community and stop politicizing economic and trade issues as well as scientific and technological ones.
His remarks came as former US treasury secretary Lawrence Summers warned US policymakers to focus on building the country's own economic strengths in its contest with China, rather than on attacking its adversary.
International Monetary Fund Managing Director Kristalina Georgieva and former Chief Economist of the World Bank Group Pinelopi Koujianou Goldberg also urged the US to rethink its economic war on China.
Those comments once again show China and the US gain from cooperation and lose from confrontation, Zhao said at a daily news briefing.
Noting Sino-US economic and trade ties are mutually beneficial in nature, Zhao said moves such as waging a trade war or a sci-tech war, arbitrarily "building walls and setting up barriers" as well as pushing for "decoupling and cutting chains" go against the principle of market economies.
They also damage international trade rules and hurt both sides, he added.
Zhao called for the US to discard its zero-sum mentality, refrain from overstretching the concept of national security and stop making economic and trade issues as well as scientific and technological ones into tools or weapons.
China is ready to make concerted efforts with the US to implement the important consensus reached by leaders of the two countries during their meeting in Bali and push Sino-US relations back on the track of stable development, Zhao added.