Road to global economic development
China Daily | Updated: 2022-11-23 07:31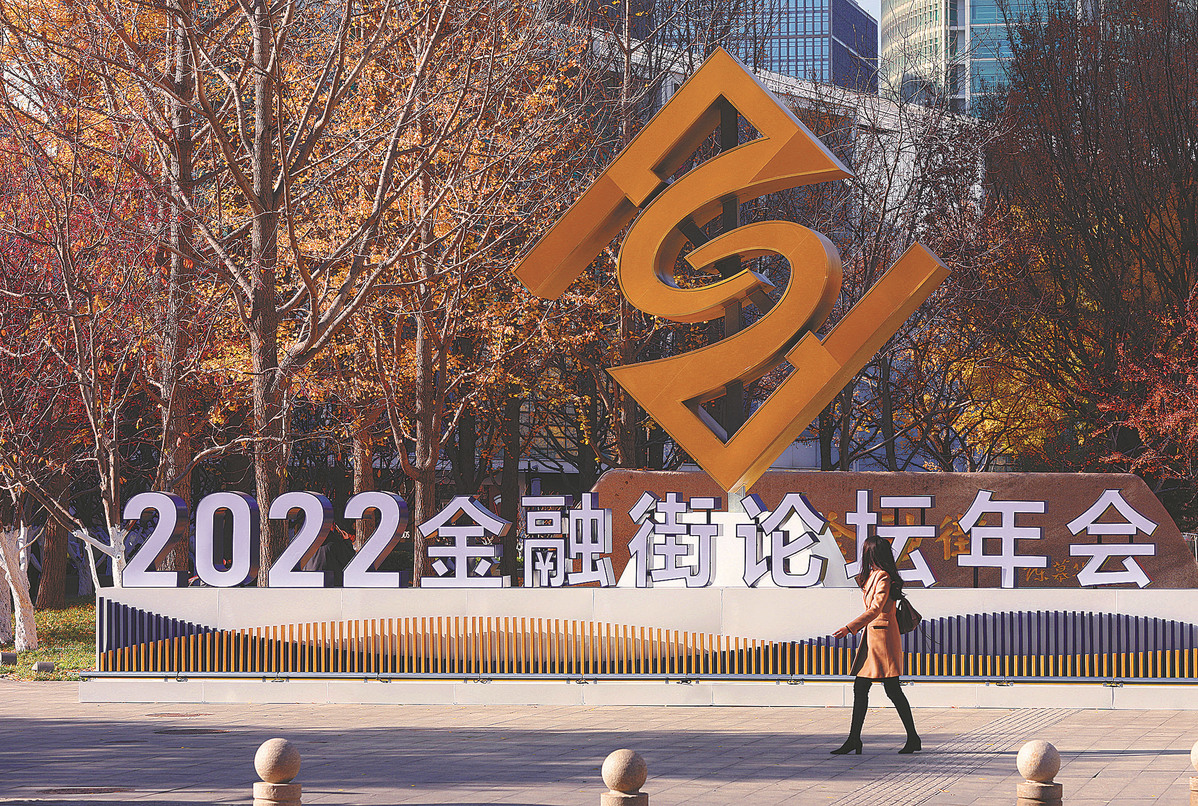 The annual conference of Financial Street Forum 2022 that kicked off in Beijing on Monday brought together nearly 400 global heavyweights to exchange views on current economic and financial topics, and explore ways to deepen international cooperation and overcome challenges to global economic development.
The conference, which coincides with the 30th anniversary of the establishment of Beijing Financial Street, has attracted extensive attention for its pragmatic agenda setting. Founded in 2012, the Financial Street Forum enjoys a good reputation in domestic and foreign financial circles and is seen as a wind vane of China's financial reform and development. It was upgraded to a national-level professional forum in 2020 and has since become an important brand for high-quality development and opening-up of Beijing and China as a whole.
The 2022 event had 27 activities on topics ranging from macro policy, the real economy, financial services, and cross-border capital flow and investment, to digital economy, financial technology, financial development, and financial security.
The forum also serves as an important avenue for China to express its voice on global financial governance, and international financial exchanges and cooperation. It also offers the world a window to the latest developments in China's national financial management center, and the "wisdom of Beijing" in exploring economic development and financial cooperation.
In the face of economic challenges, all countries need brainstorming and bold explorations for practical action. To this end, China has taken a series of financial reform and innovation initiatives, including the establishment of the Silk Road Fund, the Beijing Financial Court and the Beijing Stock Exchange in the Financial Street. With such initiatives, a Chinese national financial management center with centralized financial functions, an open financial market, a first-class business environment and prominent international influence is in the offing.
Through the forum, China will pool global wisdom on how the financial sector can support economic development, and also take more solid steps to serve the real economy, prevent financial risks, deepen financial reforms, and accelerate financial innovation.