Death toll of west Indonesia's earthquake rises to 271
Xinhua | Updated: 2022-11-23 20:27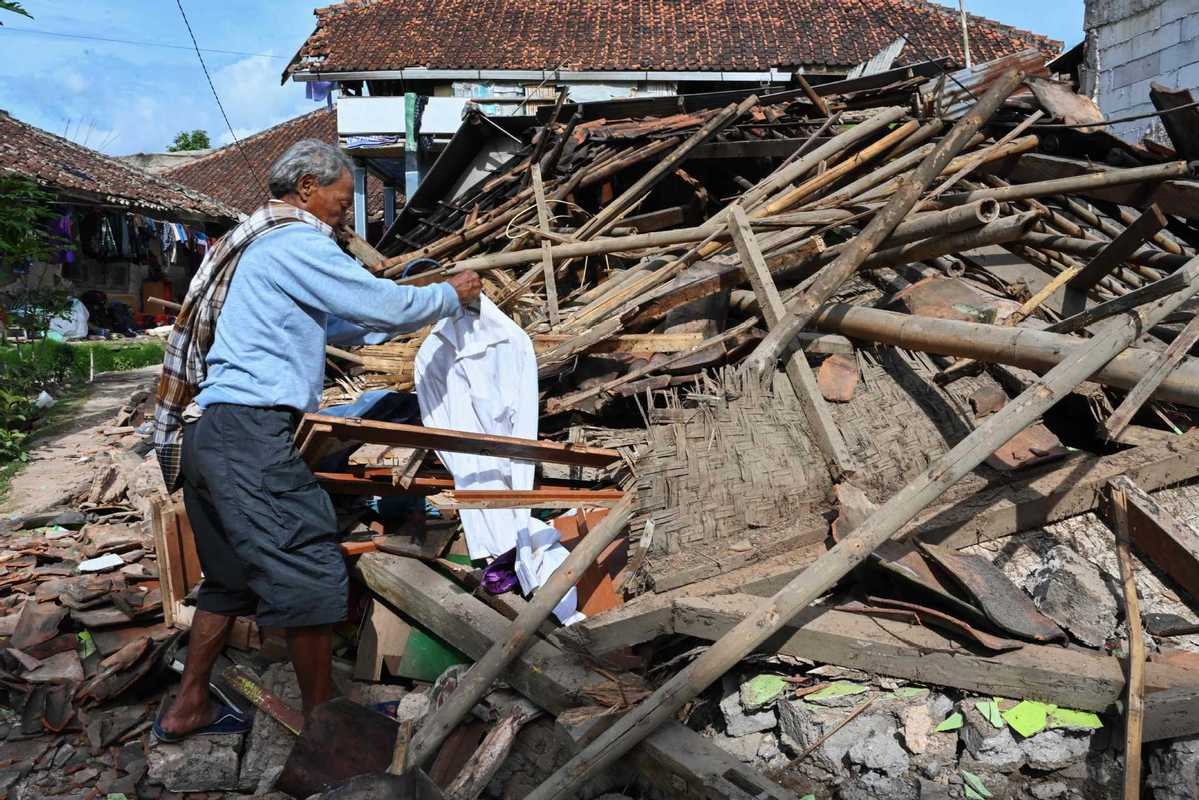 JAKARTA - The death toll from a strong earthquake hitting west Indonesia rose to 271 on Wednesday with 40 others still missing, officials said.
"The number of casualties is recorded at 271 people and 40 others went missing," head of the National Disaster Management Agency Suharyanto told a joint press conference on Wednesday.
Rains and poor access to the quake-impacted areas in the district of Cianjur of West Java province have hampered the rescue operation, he said, referring to the 5.6-magnitude quake that jolted the western province on Monday.
The quake forced 61,908 people to flee home in the district as it destroyed 56,320 houses and infrastructure facilities, including school buildings, roads, a bridge, health facilities, and office buildings, he said.
According to Suharyanto, the quake also injured 2,043 residents, who were being treated at tents erected outside hospitals because of aftershocks.
A total of 14 evacuation centers have been set up, where necessities of the evacuees are provided, said Suharyanto, adding that helicopters were distributing aid to some remote quake-hit areas.
Some 171 aftershocks have occurred until Wednesday, said Suko Prayitno Adi, deputy for geophysics of the meteorology, climatology and geophysics agency.
Although the magnitude of the aftershocks were low, they must be treated with caution as the epicenters were on land and shallow, said head of the agency Dwikorita Karnawati.
She said the agency predicted the aftershocks will end within four days.