Global economy inseparable from China's growth engine
China Daily | Updated: 2022-11-24 08:13
The global economy is at risk of sliding into recession because of the ongoing crisis in Ukraine, high inflation and aggressive interest rate hikes in the US-led Western countries.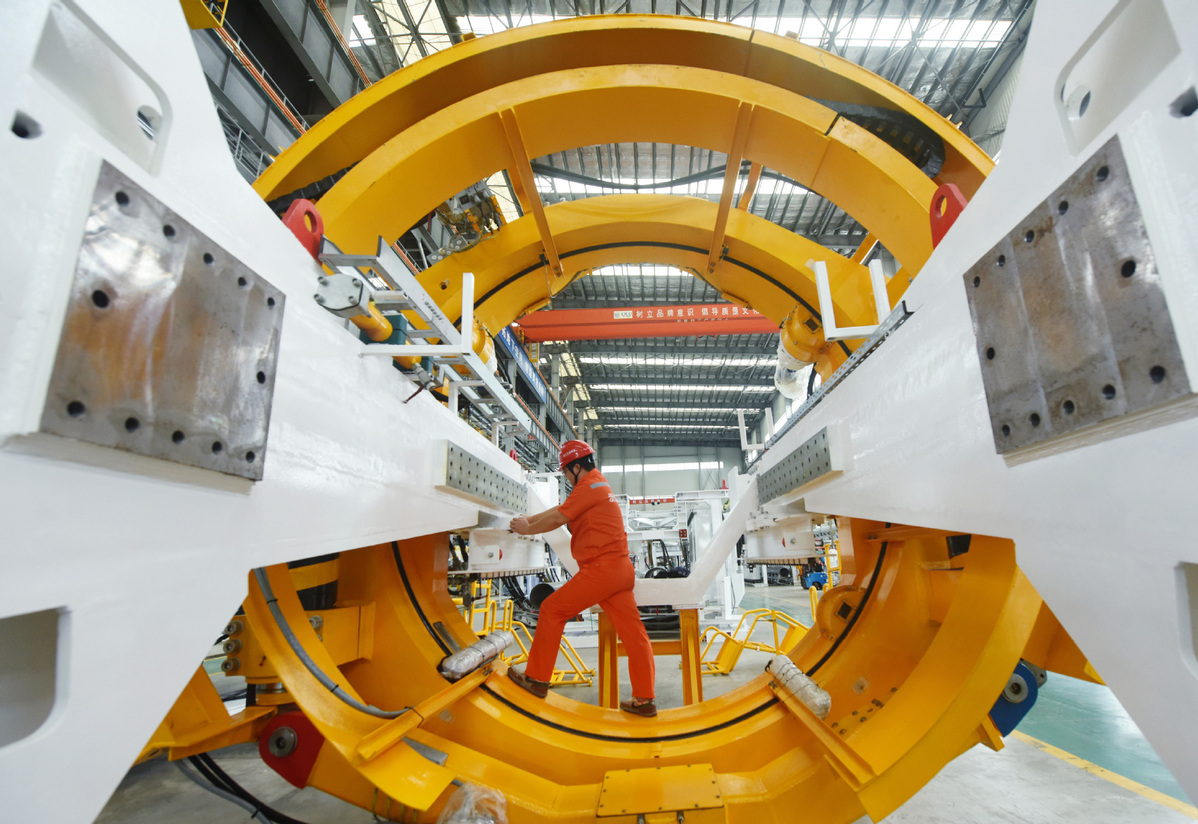 The International Monetary Fund predicted that global economic growth would slow to 2.7 percent in 2023. The World Bank also cut its forecast for global economic growth in 2023 to 1.9 percent from about 3 percent in June. Morgan Stanley predicted that advanced economies will be "in recession or near recession" next year, while emerging economies will see moderate recovery.
The world's major institutions, however, remain optimistic about China's economy, with the IMF predicting that China may be one of the few big countries whose GDP growth in 2023 will be higher than that in 2022. The growth curve of China's economy, 4.8 percent in the first quarter, 0.4 percent in the second quarter and 3.9 percent in the third quarter, also reflects this. The 3 percent growth in the first three quarters is below expectation, but the growth for the whole year is expected to exceed 4 percent. Based on this year's low base, China's economy will grow by around 5 percent in 2023, which would be outstanding compared with the IMF's predicted global economic growth or that for developed or emerging economies.
Given that China is the world's second-largest economy and the largest trader in goods, even if its economic growth slows to a medium-low rate, the Chinese economy will still have strong resilience.
The strong traction of China's economy that drives the global economy is not only the result of its long-term rapid growth, but also a reflection of its high-level opening-up and high-quality development. So, even though major Western countries have taken measures to attract the return of capital and manufacturing, China remains a major destination for global foreign investment. The inclusion of the renminbi in the IMF's Special Drawing Rights basket and its increasing payment proportion in global trade will also make China's capital market increasingly globalized and attractive to global capital.
The ubiquitous advertisements from Chinese enterprises at the World Cup in Qatar also prove the strength, dynamism and vigor of China's economy. With the improvement in the pandemic situation, and promising policy measures, the Chinese economy will surely have a better growth expectation next year.