Only respect for soccer can save Chinese soccer
By Dong Wuzhi | chinadaily.com.cn | Updated: 2022-11-25 10:15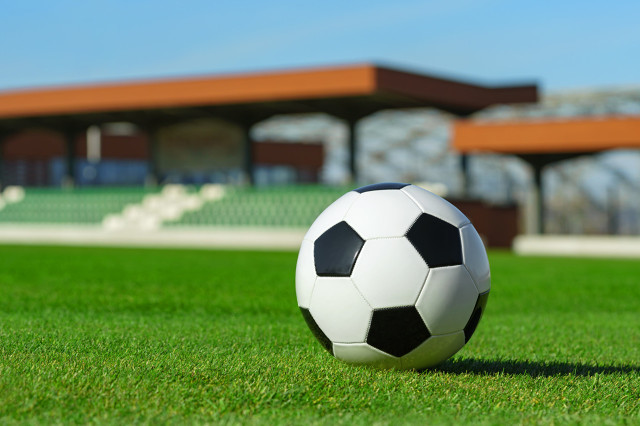 In a surprising turn of events on Nov 1, Jingchuan Wenhui FC, a soccer team founded last year in Jingchuan county of China's northwestern Gansu province, knocked out Chinese Super League Beijing Guoan FC in the Chinese Football Association Cup, raising questions about Chinese professional soccer teams' capabilities, including the age-old question of how Chinese soccer teams can bring themselves together and present Chinese people a decent game.
According to a popular saying among Chinese soccer practitioners there are two kinds of soccer in the world: soccer and Chinese professional soccer. Evidently, professional soccer in China has deviated from development norms and the sport's original track.
From the management down to those training the youth, measures taken in many cases run against the laws of soccer development.
Managers are eager to see quick results, namely success, during their tenure, which is understandable. But the soccer industry is one in which the predecessors plant trees and the successors enjoy the shade. We must refrain from helping the shoots grow by pulling them upwards.
It would be embarrassing for China if it thinks it can go beyond Asia by introducing a few star players from foreign clubs at a time when Vietnam and Thailand have solidly consolidated their position and achieved initial results by training their youth.
Unfortunately, the top managers of Chinese soccer are betting on their careers with the results of the national team, while a large number of coaches who train the youth are blindly carrying out strength training while paying zero attention to basic skills or cultivating decision-making ability on the field, running against the physical and mental development path of young soccer players of different ages.
In this backdrop, players under the age of 10 might realize some so-called achievements by engaging in rampage on the field to please the principal, teachers, parents and themselves, but they will surely end up harming their soccer career in the long run.
Investors in professional clubs are also gambling. All they want to do is to use soccer to make a fortune and then call it quits.
So what about Guangzhou Evergrande, which won the AFC Champions League twice? The distorted management ideas and team building philosophy of soccer clubs have emerged after the money bubble burst. Not only did it fail to improve the quality of Chinese soccer, but instead it has encouraged the trend of only spending money on getting foreign help, and not paying attention to training the youth, which has exasperated the professional soccer environment in China.
No surprise, therefore, that while the Japanese national team has already been able to form 2-3 batches of national team members with actual combat capabilities, we are still troubled about whom to choose.
When the top domestic professional league team got knocked out by a non-professional team in China's fourth-level league in the CFA, we did not see the losing players worrying much. These "professional" players showed their concern by just questioning the referee's run-up procedure, which has further exposed their ignorance of soccer competitions rules.
While other countries are promoting a soccer culture and displaying a human touch through games, hostility has become the major element in China's professional leagues and youth stadiums.
Soccer is a sport that can reflect social ills and demonstrate the public's respect and awe, or the lack of it, for the cause. A series of policies that are deviating from the laws of soccer development is putting at risk the development space for young players, as well as the development path of Chinese soccer.
Only if Chinese soccer practitioners pay due respect to the law of soccer development, show devotion to public interest, and keep away from gambling to reap gains, can Chinese professional soccer return to the right track and be saved.
The author is a lecturer at the Chinese Football College, Beijing Sport University. The views don't necessarily represent those of China Daily.
The opinions expressed here are those of the writer and do not necessarily represent the views of China Daily and China Daily website.
If you have a specific expertise, or would like to share your thought about our stories, then send us your writings at opinion@chinadaily.com.cn, and comment@chinadaily.com.cn.