Enterprises' rising profits a cure for market anxiety
China Daily | Updated: 2022-11-30 07:37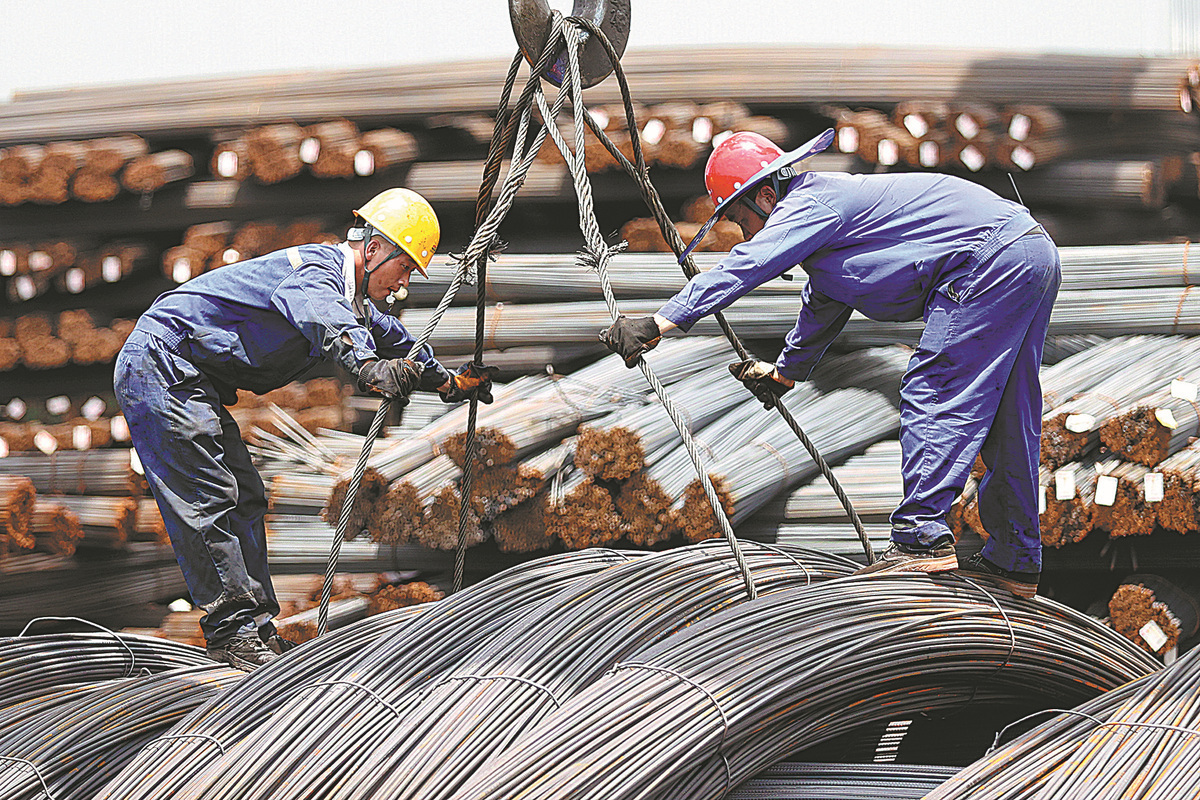 Business revenues of industrial enterprises in China above designated size increased by 7.6 percent year-on-year from January to October, but the total profits fell by 3 percent year-on-year, 0.7 percentage points lower than the January-September period, the latest data show.
Despite this, the industrial structure of profits continue to improve, with the equipment manufacturing industry registering a rebound in profits for six consecutive months, and foreign enterprises and small and medium-sized enterprises also seeing their profits improving. Car sales, new energy vehicle sales in particular, have become the bright spot this year.
On the one hand, the economy grew by 3.9 percent in the third quarter and 3 percent in the first three quarters. On the other hand, the State Council has recently introduced a slew of measures, especially measures for the sluggish real estate market, which are expected to help further restore market confidence. This, coupled with the central bank's latest reserve requirement ratio cut, will add more impetus to the year-end "economic sprint".
With fiscal and monetary policies supporting the real economy, the profits of the manufacturing industry and SMEs and other market players will improve, consolidating the foundation of the real economy.
A large increase in manufacturing profits, as well as improvement in the profits of foreign enterprises and SMEs, means more tax payments, stable employment and stable incomes. Manufacturing is the foundation of the real economy, and improving manufacturing profits helps defuse market anxiety caused by the novel coronavirus outbreak while boosting market confidence.
In the first 10 months, profits in the electricity, heating, gas and water production and supply industries grew 15.5 percent year-on-year, up 10.6 percentage points on the basis of negative-to-positive growth from January to September. As winter approaches, the growth in profits will further accelerate.
If GDP growth is the focus of social attention, industrial profits are a key indicator of high-quality development. Therefore, more targeted measures should be taken to release the two-way vitality of supply and consumption to boost the profit growth of enterprises.
Only when industrial profits improve can consumption be strengthened, and economic stability be guaranteed. As the epidemic is still raging, increasing corporate profits is a cure for market anxiety as well as a way to stabilize the economy.
BEIJING YOUTH DAILY