US disturber, disrupter of regional stability
By WANG HUI | China Daily | Updated: 2022-12-01 07:33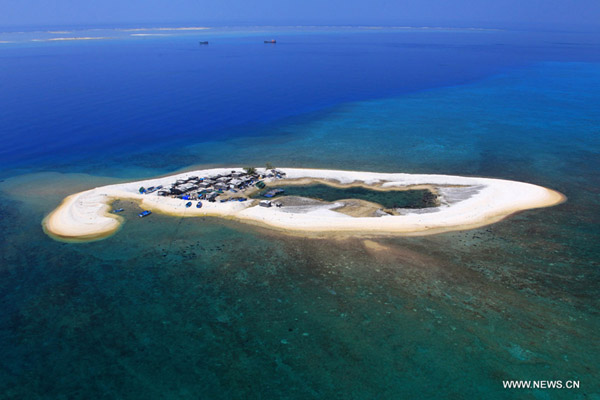 The regional countries once again stressed their desire for the South China Sea to be a sea of peace, friendship and cooperation earlier this month.
In a joint statement marking the 20th anniversary of the Declaration on the Conduct of Parties in the South China Sea, China and members of the Association of Southeast Asian Nations reaffirmed their commitment to the early adoption of a substantive and effective Code of Conduct for the waters.
They also reaffirmed their respect for and commitment to the safety and freedom of navigation in and overflight above the South China Sea, in accordance with international law.
It is the United States that is trying to stir up trouble in the waters, as proved by the US Navy's increasingly frequent provocations, which it sugarcoats as "freedom of navigation" operations.
The guided-missile cruiser USS Chancellorsville was the latest US naval vessel to be tracked, monitored and warned off after illegally entering Chinese waters near the islands and reefs of China's Nansha Islands on Tuesday.
Although the US claims its naval operations are to uphold the rules, it acts with the lawbreaking bravado of a gang of pirates.
The US is damaging its own credibility and enlarging the deficit of trust it has in the region by stubbornly playing the role of troublemaker. Its latest "freedom of navigation" operation does nothing to support Washington's claim that it is upholding the rules-based order.
The US should work with China to implement what was agreed by the leaders of the two sides in their face-to-face talks in Bali, Indonesia, at the end of last month, which provided the compass and anchor for China-US relations, rather than sabotaging what has been achieved so far in putting China-US ties back on the right track.
Washington is only showing its true colors by trying to whip up discord in the region where there is already a consensus that the various maritime disputes should be resolved through negotiations and consultations and peace and stability are in the best interests of the region.