Opera soundtrack for e-sports
By Xu Haoyu | China Daily | Updated: 2022-12-05 06:16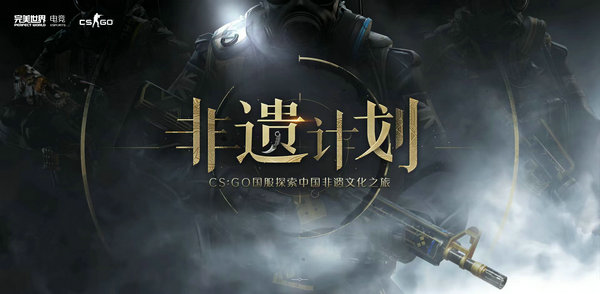 As a prominent traditional art form, Qinqiang Opera, known as the "oldest rock on the Loess Plateau", has been loved by people in northwestern China for generations.
Recently, Counter-Strike: Global Offensive released a new song titled Hualian (painted face), highlighting the art of Qinqiang Opera, to celebrate the fifth anniversary of its launch in China. It's the first Chinese music work presented in the multiplayer first-person shooter game since 2012. CS: GO aims to showcase the Chinese spirit with this song.
The creative team included three experts on Qinqiang Opera, an intangible cultural heritage of China, and a young composer.
Poet and cultural scholar Xue Baoqin wrote the lyrics while Zhao Yangwu, who once won China's most influential drama honor — the Chinese Drama Plum Blossom Award, played the role of the lead singer. Finally, Luo Xinchang, the Qinqiang Opera performer and artistic director of the youth troupe of the Shaanxi Opera Research Institute, composed the music for the song along with young composer Zhu Hongliang.
The process of creating the song took four months.
Hualian is an alternative name for the jing character in Qinqiang Opera, which symbolizes dramatic images with different personalities and rich emotions.
The lyrics of the Qinqiang Opera piece "depict weird expressions in black and white, and a life of pain and happiness, with exaggeration", setting the main tone of the game song.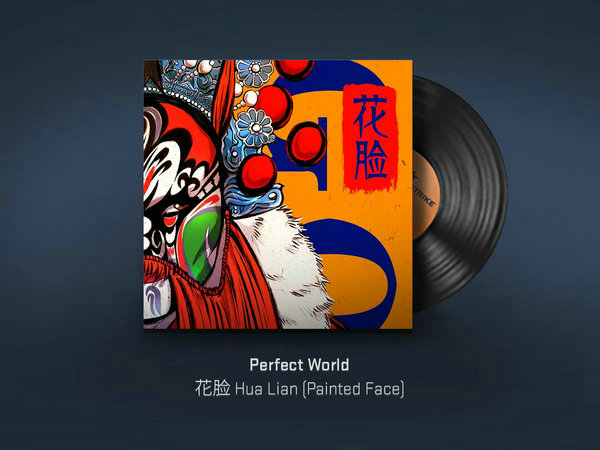 "Hualian portrays each of us: whether it is a colorful face on the stage or a player in the game, regardless of age, gender or nationality, we are all striving to pursue our own existence value in the world," Luo says.
For the composition and arrangement, the creative team used drums and other percussion instruments to portray the rhythm of the fierce battle. The rousing suona, a traditional woodwind instrument, symbolizes the bravery and fearlessness of the warrior, while the high-pitched spoken words express the players' unrestrained attitude perfectly. They have added some name phrases from the game into the lyrics as little surprises for players to discover.
"The resounding Qinqiang Opera is exciting and spontaneous, which fits the atmosphere of fighting, battling, siege and winning during the game. The modern, innovative Qinqiang Opera and the game perfectly match," says Luo.
"In Hualian, we integrate traditional culture and youth trends, extract the 'universal spirit' that all people can understand, and transform the spirit into a musical work that young people can easily enjoy," he adds.