Master of stone carving integrates elements of Chinese painting into his works
Share - WeChat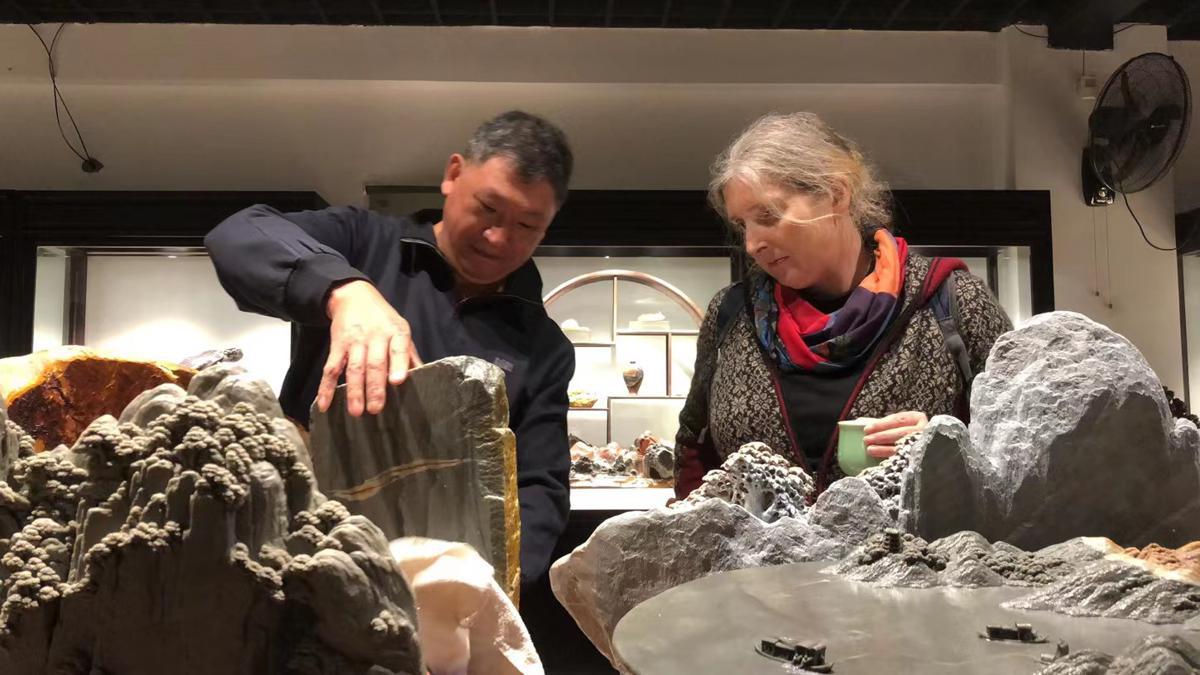 A native of Qingtian county, Lishui city in East China's Zhejiang province, Ye Pinyong is a master of Chinese arts and crafts and a representative inheritor of Qingtian Stone Carving, an intangible cultural heritage.
Skilled in carving animals, flowers and landscapes, he created a new genre of stone carving called Shuimo Qingtian ("water and ink Qingtian"), which combines various elements of traditional Chinese painting and contemporary sculpture art into stone carvings.
During the G20 Summit held in Hangzhou in September 2016, his stone carving works were appreciated by guests from around the world. Over the years, more than 50 of his pieces have received awards in China, a favourite among collectors.