Book format is a success story for classical approach
By Wang Ru | China Daily | Updated: 2022-12-06 06:44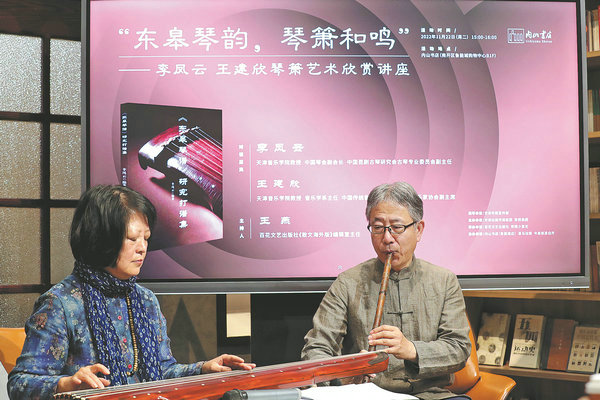 The year 1676, when Isaac Newton and Gottfried Wilhelm Leibniz were developing infinitesimal calculus respectively, Buddhist monk Jiang Xingchou (1639-95) traveled from Hangzhou, Zhejiang province, to Japan, where he preached and taught arts with his proficiency in calligraphy, painting and seal engraving.
He was especially influential with his skills in playing guqin, a zither-like seven-stringed traditional Chinese instrument, cultivating a large number of guqin players and laying a foundation for the development of the art in Japan. He was later known as "master Donggao", and his music scores, known as Master Donggao's Music Notes, have been widely spread, becoming a living fossil of communication between China and Japan in guqin.
Li Fengyun and Wang Jianxin, both professors at the Tianjin Conservatory of Music, introduced their collection, which records their organization of, and research on, Master Donggao's Music Notes, and gave an instrumental performance of guqin and xiao, a type of vertical flute, during a lecture in Tianjin on Nov 22, as part of the second Rockcheck-Baihua Literature and Art Week.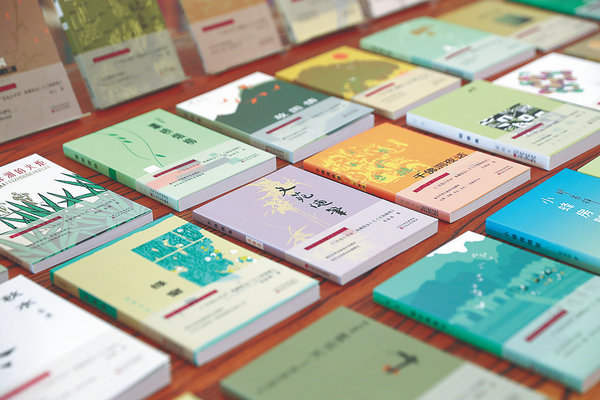 The week, which aims to show the influence and charm of art and literature, and offer a platform for the creation, spread and development of artistic and literary works in China, kicked off on Nov 21 in Tianjin. It ended on Nov 27, with some activities postponed due to the ongoing COVID-19 pandemic.
Organized by the publicity department of the Tianjin Municipal Committee of the Communist Party of China, Tianjin Publishing and Media Group, Rockcheck Group and Baihua Literature and Art Publishing House, the week contained more than 10 activities, and highlighted the progress made in transferring literature into other art forms.