Imagine a good way to grieve
By Xu Fan | China Daily | Updated: 2022-12-07 06:45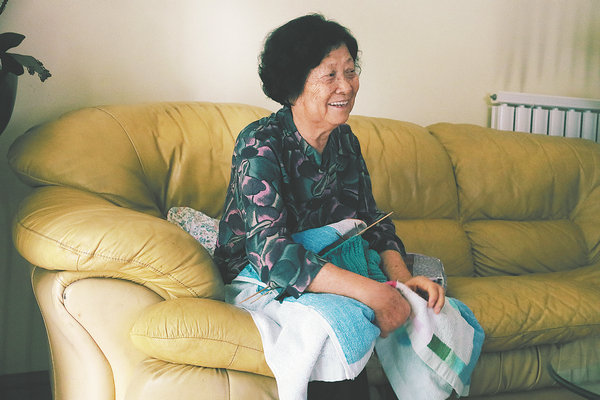 Over the history of cinema, a lot of movies have touched on the subject of grief, the loss of a loved one and what death really means.
For Niu Xiaoyu, a young director from Hefei in East China's Anhui province, her own way of saying goodbye to her grandfather who left the world in 2017 has become a fairy tale-like movie bristling with imagination.
Virgin Blue, Niu's directorial debut, was released domestically on Nov 25, more than a year after the indie flick earned a nomination at the 74th Locarno Film Festival in Switzerland in August 2021.
Earlier this year, the movie also won the Spirit of Freedom award, which aims to honor experimental films with avant-garde aesthetics, at the 15th FIRST International Film Festival in Xining, Qinghai province.
Unfolding through a nonlinear narration that interweaves layers of dreams, the movie follows Yezi, a fresh college graduate, who returns home and spends a summer vacation with her grandmother. In an old apartment full of memories, the pair find that the deceased grandfather is seemingly back, albeit by taking the shape of objects and fantastic creatures, such as a lamp or an anthropomorphic bear, even a gust of wind. Gradually overcoming fear and grief, Yezi starts to accept what really happened and finds a way to understand love and death.