British Museum should return all stolen relics
By ZHANG ZHOUXIANG | CHINA DAILY | Updated: 2022-12-07 07:38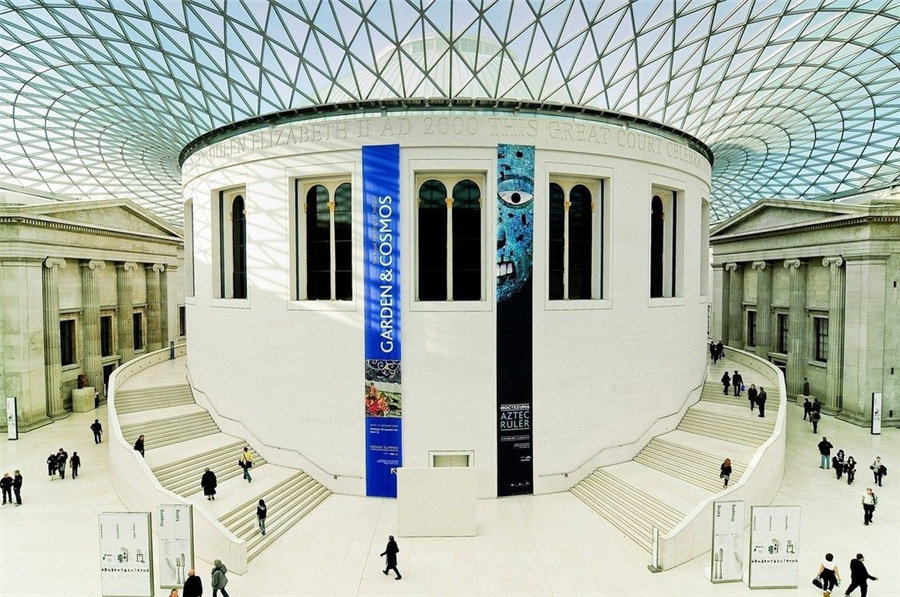 Anyone familiar with world history will know that the Rosetta Stone is a granite stone bearing inscriptions in several languages of decrees issued in Memphis, Egypt, in 196 BC, during the Ptolemaic Dynasty, on behalf of King Ptolemy V Epiphanes.
The inscriptions are written in the Egyptian and Greek languages and three writing systems, hieroglyphics, demotic script and the Greek alphabet. The stone was discovered in Egypt. However, since 1802, it has been on display at the British Museum. The reason, as everybody knows, is colonialism. A French military officer "found" the Rosetta Stone in the port city of Rosetta in Egypt in 1799 and after the French surrender of Egypt in 1801, it passed into the hands of the British, who shipped it to London.
The Rosetta Stone is only one of many relics that are on display at the British Museum, which would not have been so famous were it not for these relics from around the world.
However, these relics did not walk or swim their way to the museum. They found their way there after imperialist forces seized them through robbery or pillage. There is the Dunhuang wall painting that Marc Aurel Stein smartly smuggled out of China; the Admonitions Scroll that British military forces took away when they and several imperialist nations invaded China in 1900; and the Elgin Marbles that a British diplomat "purchased" from Greece in the 19th century.
Now that colonialism is over, however, there is no reason why the British continue to house these relics in their museum. It certainly brings them no honor; it only reminds the world of Britain's colonial past.
Several US media outlets reported on Saturday that the British Museum is in "secret talks" with Greece on whether to return the Elgin Marbles. By all means, the British Museum should let go of not just the Elgin Marbles, but return all other relics to where they came from.