Italy hit by falling population shock
By JONATHAN POWELL in London | China Daily Global | Updated: 2022-12-07 09:38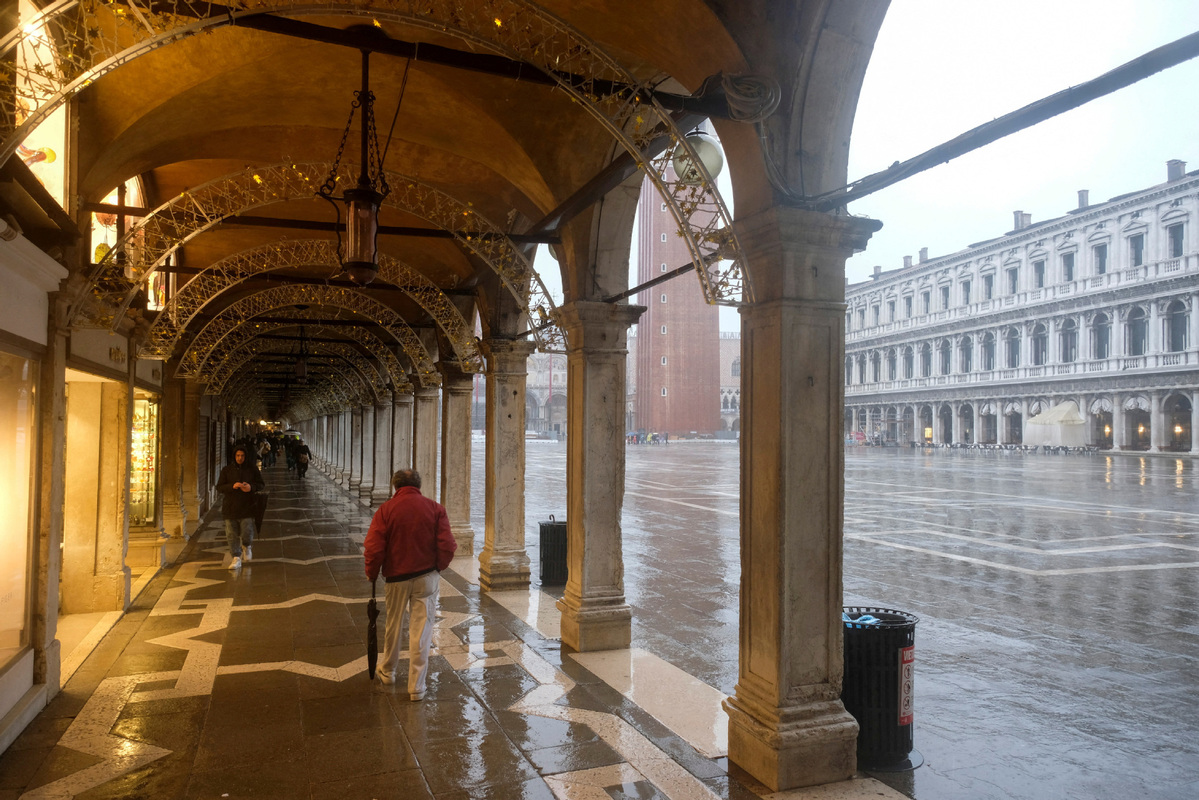 Authorities in Italy have issued a warning over the country's shrinking and ageing population, raising concerns for its government that is already struggling with falling productivity and higher welfare costs.
National statistical agency Istat stated that Italy is ageing faster than other nations within the European Union and that the population has dropped to under 59 million.
"As of Jan 1, 2022 according to first preliminary data, the (resident) population has fallen to 58.983 million," Istat president Giancarlo Blangiardo told lawmakers in Rome.
Istat had previously reported research indicating the nation's population could diminish by as much as one-fifth, and even drop to 54.2 million in 2050 and 47.7 million in 2070.
The total population has been dwindling since 2014, with an aggregate loss of more than 1.36 million residents in that period, it said.
"Our country's demographic outlook is characterized by a significant growth in life expectancy and by an equally marked fall of the birth rate, resulting in a much faster ageing of the population compared to the rest of Europe," said Blangiardo, a renowned demography expert.
The issue has become a top priority for Prime Minister Giorgia Meloni and her new right-wing government, which, in its recent budget plan for 2023, proposed policies to address the matter, reported the Reuters news agency.
In an interview earlier this year, in reference to the Istat reports, Meloni said "Italy is destined to disappear". "We need a major plan, even from a cultural perspective, to rediscover the beauty of parenthood," she said.
Across the EU, 10 member states saw their populations decrease in 2021, according to figures released by Eurostat in the summer. Italy recorded the highest population drop, of 253,100, while 17 countries saw an increase in their populations, led by France, with 185,900.
The total population of the 27 EU member states fell slightly in 2021 for the second year in a row, it said.
The bloc's population dipped by 172,000, from 447 million to 446.8 million, in part due to effects of the COVID-19 pandemic.
"The negative natural variation (more deaths than births) has not been off set in number by a positive net migration, for the second year in a row, most likely due to the impact of the pandemic," Eurostat said.
It found that the EU had drawn more residents from outside the bloc in 2021, with a net migration of around 1.06 million people, compared with 800,000 in 2020, reported the Agence France-Presse news service.
"Given the impact of the COVID-19 pandemic since 2020, the fact that the number of deaths is expected to increase further due to population ageing, and assuming that fertility rates remain at a relatively low level, this negative natural variation could well continue," Eurostat experts said.
"If this is the case, the EU's future population decline or growth will probably depend largely on the contribution made by immigration," they added.