Social safety net urged for Asia workers
By JAN YUMUL in Singapore | China Daily Global | Updated: 2022-12-07 09:49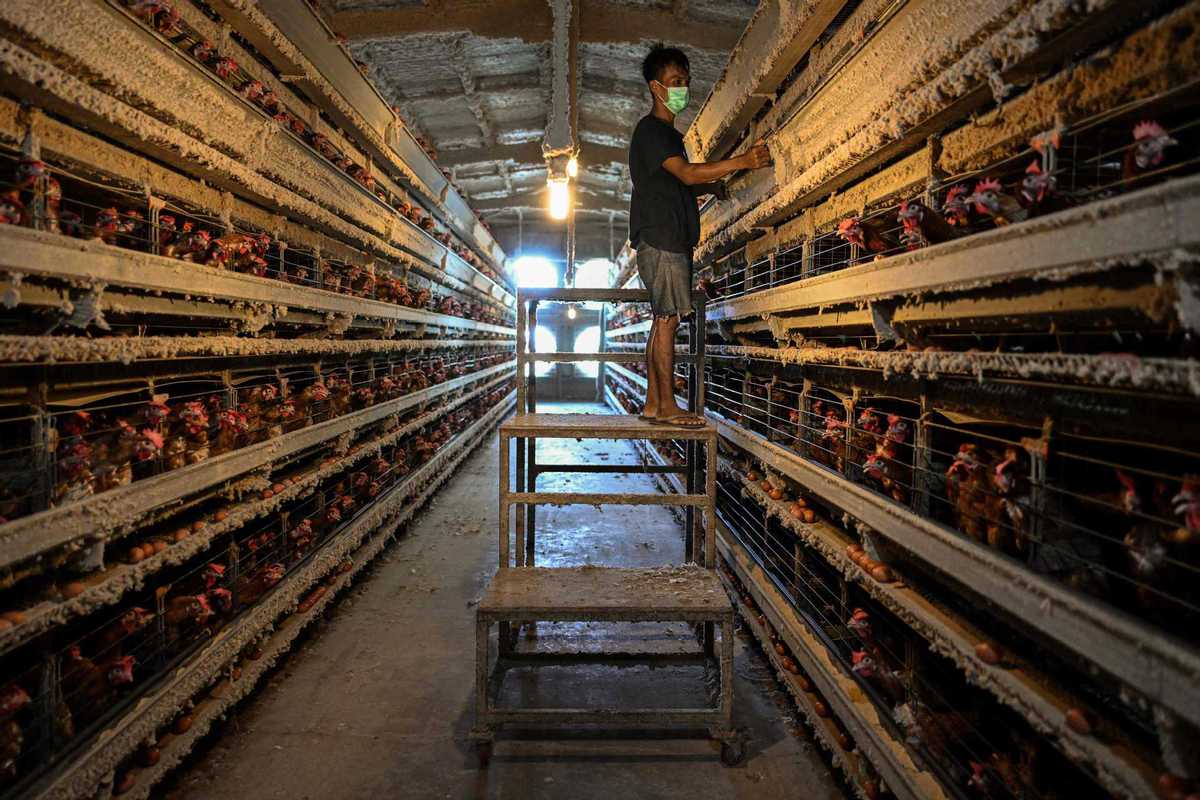 Hundreds of millions fall into cracks, ILO meeting hears, with call for action
Calls have been made for greater social protection for workers in the Asia-Pacific region, with a conference in Singapore on Tuesday hearing that hundreds of millions of workers lack such protections.
The appeals for governments, employers and labor representatives to come together on the issue were issued at the 17th Asia-Pacific regional meeting of the International Labour Organization.
The conference heard that 1.3 billion workers from the Asia-Pacific and Arab regions combined were said to have no access to any social protection benefit. According to the ILO, 56 percent of those workers were in the Asia-Pacific region, with 60 percent from the Arab states.
"We want everyone to be able to share equally in the benefit of a future of human-centered growth. Today, labor standards, employment policies and social protection matter more than ever," ILO Director-General Gilbert F. Houngbo said in his opening remarks at the event.
Houngbo said that during boom times, it is "easy to forget certain groups" such as scheduled workers and micro-entrepreneurs "scraping a living" outside the umbrella of formal institutions and protections.
"They are quite frankly surviving. But they are certainly not thriving. Such disadvantaged groups tend not to ask for assistance. This is why in the name of social justice, we must be the voice and we must step up on their behalf," said Houngbo.
The director-general also urged those at the conference to build up labor market institutions and extend to workers the "labor and social protections that can make their lives more secure".
According to the ILO, the Asia-Pacific and Arab regions account for 60 percent of the global workforce. Less than two in five of the economically active workers are women, and 60 million workers are in "extreme poverty". The predicament for young people was highlighted, with 174 million of them said to be not in employment, education or training. Fifteen percent of young people are unemployed in the Asia-Pacific region, with the number rising to almost 26 percent in the Arab states.
In a special address at the event, Singapore President Halimah Yacob, who recalled having served on the ILO Governing Body for many years, highlighted the importance of what she called tripartism among governments, unions and employers. She said social dialogue should be incorporated into labor policies.
She said one of the key reasons why Singapore was "able to move quickly "to address the concerns of companies and workers is because of the "high level of trust" that exists among the partners who worked together to develop strategies to address challenges. In this way, they ensured coordinated measures on the ground for effective implementation.
"We live in an interconnected, globalized world where capital can move freely across borders and where extreme cost-cutting measures driven by intense competition can result in a race to the bottom for wages and labor standards if left unchecked," said Yacob.
"The pandemic, impact of climate change and recent economic upheavals have given us another opportunity to rethink our growth model," said Yacob.
Human-centered recovery
Citing the ILO's call for renewed social justice for a human-centered recovery, Houngbo said economic growth in the Asia-Pacific regions "has not been inclusive" and that it still has a long way to go on the road to achieving gender equality.
Apart from enhancing social protection, the ILO director-general told participants, enterprises are the backbone of economic growth and called for an enabling environment to be nurtured.
"But labor productivity has stagnated in the region. Therefore, innovation and effective employment policies, including skills and training, are needed to boost productivity and share prosperity," said Houngbo.
He said that with the region's frequent climate-related natural disasters, efforts are required to ensure a just transition to a green economy, and improve the conditions for labor migration. "Fair and safe "worker flows were needed, he said.