US 'inflation act' rankles European allies
By HENG WEILI in New York | chinadaily.com.cn | Updated: 2022-12-07 11:40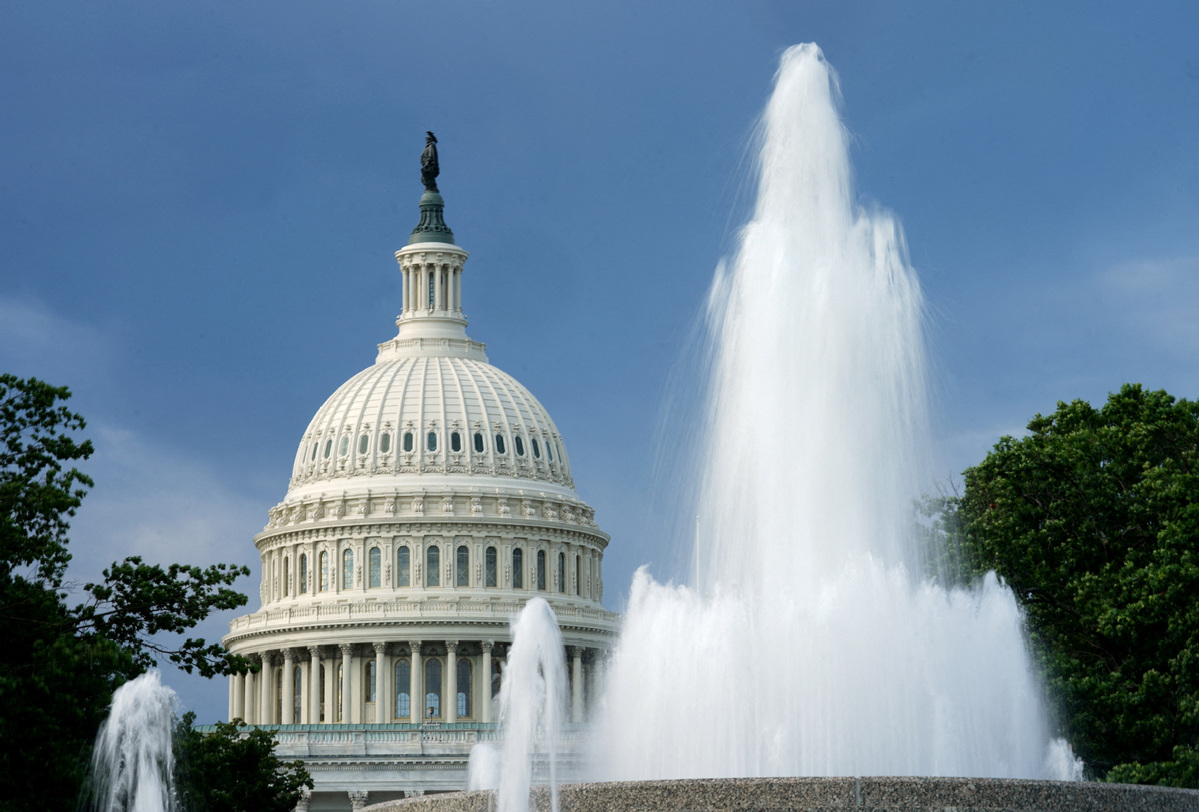 While it may not have all the rancor of the nearly two-decade-long Airbus-Boeing trade dispute, concerns about the Inflation Reduction Act's impact on European businesses have created diplomatic friction between the United States and European Union.
The issue was on the agenda at an EU-US Trade and Technology Council (TTC) meeting on Monday.
A joint statement issued by the TTC after the meeting said: "We acknowledge the EU's concerns and underline our commitment to address them constructively. We underline the TTC's role in achieving this and in supporting a successful and mutually supportive green transition with strong, secure, and diverse supply chains that benefit businesses, workers, and consumers on both sides of the Atlantic."
White House press secretary Karine Jean-Pierre on Monday suggested that President Joe Biden will fix "glitches" in the inflation act to assuage European concerns without going to Congress. She said the administration was working through a "substantive consultation with Europe".
Some foreign officials have said that the IRA, passed in August, is protectionist. In early August, Biden also signed the Chips and Science Act of 2022, providing financial assistance for the construction and expansion of chipmaking facilities.
French President Emmanuel Macron, who dined with Biden during a state visit last week, has complained that subsidies meant to provide incentives for semiconductor production for electric vehicles have put Europe at a disadvantage.
"Look, the United States makes no apology and I make no apology, since I wrote it, for the legislation you're talking about," Biden said in response to a reporter's question at a joint news conference with Macron.
"But there are occasions when you write a massive piece of legislation — and that has almost $368 billion for the largest investment in climate change in all of history — and so there's obviously going to be glitches in it."
EU countries fear the $430 billion act will unfairly disadvantage their companies relative to US rivals.
The 27 EU countries are worried their companies will be cut off from US tax credits for components used in renewable energy technologies offered under the new law on condition they are made in North America.
France has led calls for Europe to respond with state support of its own for European companies, including through a "Buy European" act and large-scale subsidies.
EU state aid rules in their current form prevent member countries from offering similarly generous tax breaks to companies looking to set up factories, European Commission President Ursula von der Leyen said on Sunday.
And in a Dec 4 speech at the College of Europe in Bruges, Belgium, von der Leyen said:
"There is a risk that the IRA can lead to unfair competition, could close markets, and fragment the very same critical supply chains that have already been tested by COVID-19."
She said that certain issues have to be looked at closely.
"First, the 'Buy American' logic that underpins part of the IRA. Second, tax breaks that could lead to discrimination. And third, production subsidies that could lead to a subsidies race.
"If you are a consumer in the United States, you get a tax break when you buy electric vehicles, EVs, if they were manufactured in North America. And if you are a battery producer for those same electric vehicles, you get a tax break if you produce in the US," von der Leyen continued.
"This means that a car manufacturer gets a double benefit for producing in North America and buying parts in the US. What is more, this could also attract critical components and raw materials towards the US, and away from transatlantic supply chains," she said.
Von der Leyen said that "creates of course an attractive investment environment on clean tech in the US. But we already see how this could also affect Europe's own clean tech base by redirecting investment flows. We have all heard the stories of producers that are considering to relocate future investment from Europe to the US."
Because any major revision to the inflation act by the US Congress is not likely, European officials say their best hope is to secure exemptions similar to those granted to Canada and Mexico.
But Bernd Lange, the head of the European Parliament's trade committee, said a negotiated settlement would yield only small changes, and that Europe should file a complaint at the World Trade Organization (WTO).
Margrethe Vestager, the EU's antitrust chief, who attended the TTC meeting, said the talks "have moved the needle in order to get closer to a solution" to issues with the inflation act, bloomberg.com reported.
"One of the reasons why I have a sense of comfort is that we have solved very difficult things before," Vestager said. "So when you've done something difficult once, you tend to think, well, we can do something difficult again."
In June 2021, the US and EU agreed to a truce in their nearly 17-year conflict over aircraft subsidies, suspending for five years a set of Trump-era tariffs that had soured relations.
The two sides had been battling since 2004 in parallel cases at the WTO over subsidies for US aircraft maker Boeing and European rival Airbus, each of which argued exposed the other to unfair competition.
Reuters contributed to this story.